Prescription Drug Testing
When properly prescribed by a doctor, drugs provide many benefits such as reducing a patient's pain or keeping a chronic disease under control. However, more and more people are abusing prescription drugs to get high. This increase in recreational drug use makes periodic drug testing a necessity.
Why Test For Prescription Drug Abuse?
One of the biggest benefits of mobile drug testing is that it promotes a safer working environment. After all, it is a fact that employees using or abusing drugs pose a threat to others in the workplace. This is particularly true for safety-sensitive tasks including dealing with risky chemicals, running heavy machinery, etc. Accidents can happen if your employee does the job while high on drugs.
But more than that, knowing if someone is abusing prescription drugs is critical both at the workplace and in the home. There are serious short and long-term side effects for those abusing prescription drugs, some including ER visits and major health complications.
Based on a 2017 survey by Pew Research Data, 76% of the American public sees prescription drug abuse as a serious public health problem (up from 63% in 2013).
If you suspect someone of abusing prescription drugs, work with a doctor, social worker, counselor and/or mental health professional on how to best address the situation and get them help. Test Smartly Labs can test urine, hair, fingernails, blood, and saliva, using comprehensive drug testing practices to provide evidence of abuse.
Prescription Drug Abuse: Signs, Symptoms And Statistics
Prescription drug abuse implies taking prescription medication which was not given to you by the doctor, or taking your prescription medication in a manner that differs from the instructions. While taking prescription medication is not perceived as equivalent to taking illegal street drugs, the consequences can be equally harsh.
Since most of the most popular prescription drugs are classified as pain relievers, tranquilizers, anti-anxiety agents, stimulants, or sedatives and serve therapeutic purposes, they are subject to abuse, overdose, and even addiction.
For example, anti-anxiety drugs and sedatives such as Xanax, Valium, or Ambien are prescribed to patients who are struggling with sleep disorders or anxiety but are often used by individuals who want to counteract the effects of illegal drugs such as cocaine or methamphetamine. Opioid narcotics like OxyContin and Vicodin, which are prescribed to chronic pain sufferers to provide calmness, are often abused due to the misconception that a larger quantity has more substantial positive effects. Stimulants such as Adderall or Ritalin are prescribed to individuals suffering from ADHD or narcolepsy to help them function at a normal rate.
To put it simply, prescription drug abuse affects all age groups and can lead to deadly consequences – given the fact that many individuals do not realize the risk. Many people are under the erroneous impression that a drug prescribed by a physician must be safe in any circumstances. Any medication carries risks and side effects if not taken exactly as prescribed by an authorized entity – and the most common are seizures, heart attacks, or coma.
This information below will hopefully help you understand the implications of prescription drug abuse and identify the signs in a loved one.
Be prepared for your drug test:
Bring your Government Issued Picture ID
Bring Drug Test Paperwork or Authorization
Complete TSL Intake Form & HIPAA Disclosure
Pay for your Test on the same day it happens
Make sure you are hydrated if you are performing a Urine Test
Expect to have your nail polish removed if getting a Nail Drug Test
We do not need your prescription information but a Medical Review Officer (MRO) may contact you after collection to verify your medications.
For urine testing, plan on arriving 3 hours before we close (1 hr minimum) to provide a cushion of time for a shy bladder situation.
For hair testing, be sure to dry your hair completely before arriving.
For nail testing, be sure to clean your nails with soap and water before arriving. Also, artificial nails and polish must be removed.
What Are Your Hours?
All Test Smartly Labs are open Monday through Friday, from 9am - 5pm
The Overland Park Testing Center is also open from 9am – 1pm on Saturdays
Do We Need To Have An Appointment?
No appointment is required to come into our labs, and all of our locations are on a walk-in basis. However, it is recommended you arrive at least 30 minutes prior to closing. If your situation requires special time considerations, please call us to determine if it would be better to arrange an appointment time.
Do I Need Doctors' Orders For Testing?
No doctors' orders needed, we are a Direct-Access Testing Center. You are encouraged to consult your medical professional with your lab test results.
What's The Turnaround Time For Lab Work?
Average turnaround time is 2-5 business days depending on the complexity of the lab work. Most tests are available in 2-3 days.
Do You Need A List Of My Medications For A Drug Test?
Per protocol, the lab techs are not allowed to receive or ask for your medications. A medical review officer or MRO, a licensed physician who specializes in toxicology, will call you and ask for your medications and your physician's phone number if it's detected in your sample during testing. The MRO will then call your physician to verify your medications.
Symptoms of prescription drug abuse
The symptoms of prescription drug abuse vary depending on the substance, frequency, other consumption habits, and length of addiction. The most common symptoms include:
Drug-seeking behaviors, withdrawal signs if the drug is not available, irritability when medication is not available;
Changes in behavior: specific personality changes related to drug abuse include aggressiveness, hostility, mood swings, and anger.
Borrowing medication from others, using prescriptions at a much faster rate, trying to "trick" doctors into giving additional medication, lying about the intake, stashing medication in multiple places, or purchasing medication on the dark web.
Of course, there are symptoms directly associated with the specific medication used: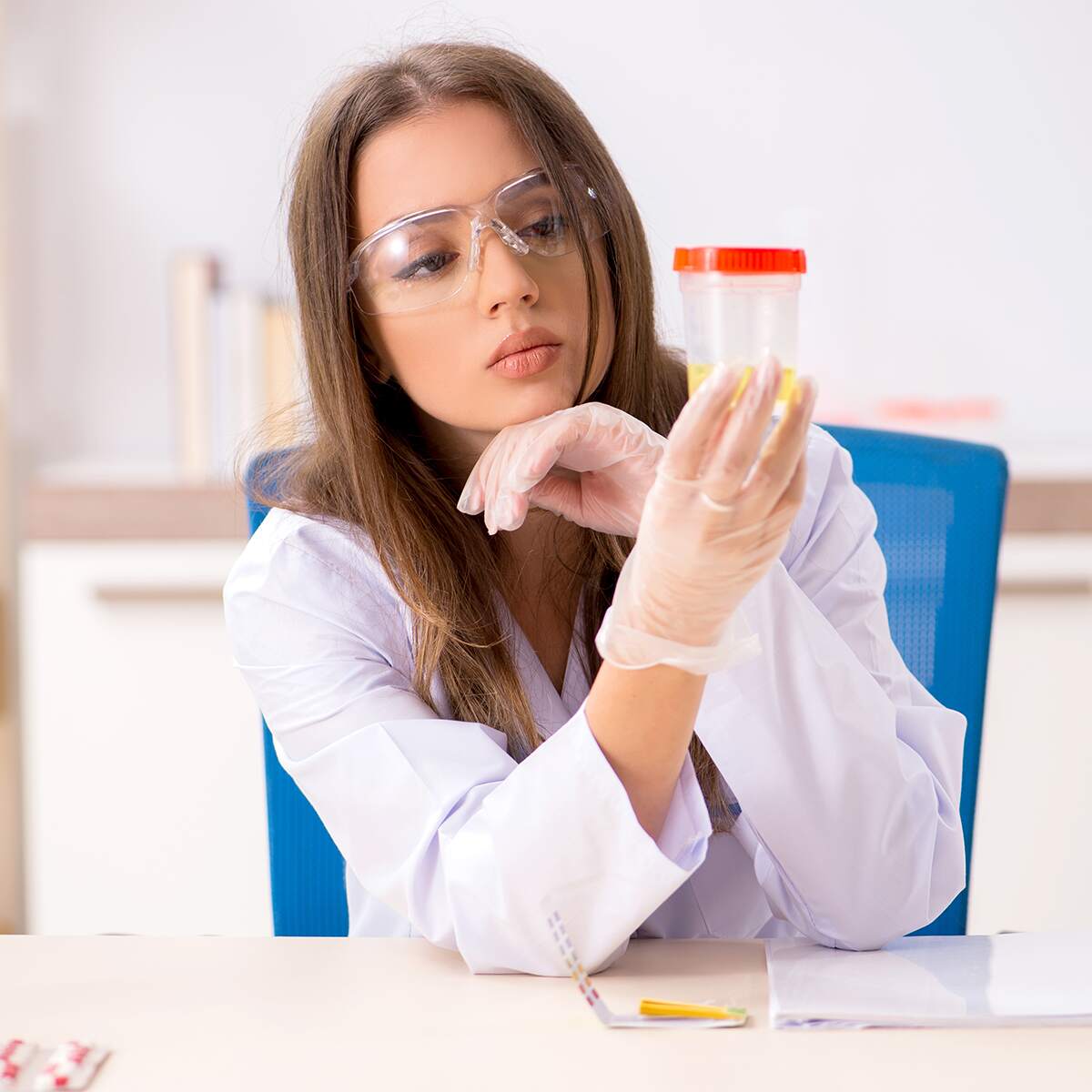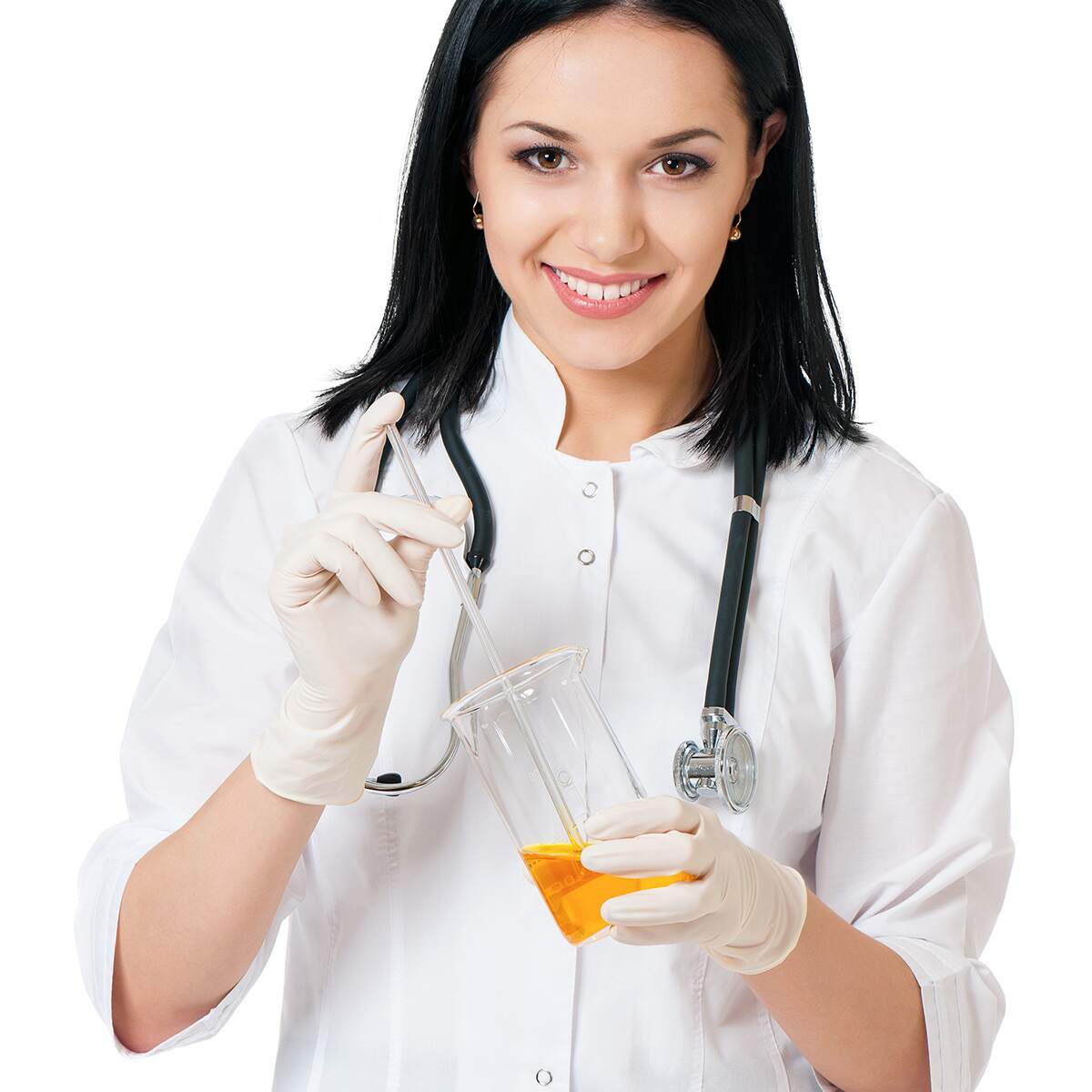 Symptoms of Anti-Anxiety Drugs/Sedatives abuse:
Sedatives are drugs that reduce physiological functions, usually prescribed as a treatment for anxiety and sleep disorders. However, their calming effects can easily lead to addiction. A person abusing sedatives and anti-anxiety meds will often look sedated, drowsy, and will show an inability to focus and coordinate. At the same time, sedative abusers suffer from memory impairment, slurred speech, and poor control of their actions. If combined with alcohol, these drugs can be life-threatening in small dosages.
Prolonged alcohol and sedative use (which is very common) can cause an overwhelming number of side effects, including cardiovascular complications, high risk of developing eating disorders or diabetes, high risk of stroke, dementia, neuropathy, damage to internal organs, pancreatitis, gastritis, and mental health concerns.
Symptoms of Prescription Painkiller abuse:
Pain killers/opioids are, by far, the most commonly abused prescription drugs. They work by decreasing the perception of pain. Opioid misuse/abuse is responsible for about 75% of the deaths provoked by overdosage. Symptoms of painkiller abuse include signs of depression, confusion, excessive sweating, impaired judgment, low level of control over your actions, constipation, hypotension, impaired coordination, and decreased respiration rate. Paranoia, distorted perception of reality, feelings of anger and hostility may occur as well.
Symptoms of Stimulant abuse:
Stimulant medications are prescribed for people with ADHD, narcolepsy, and related disorders, promoting calmness and the ability to focus, increasing dopamine levels. However, many individuals take drugs such as Adderall or Dexedrine intending to boost cognitive performance and energy. The adverse effects lead to appetite reduction, nervousness, insomnia, heart attacks, seizures, and strokes. Withdrawal symptoms include fatigue, mood swings, extreme restlessness, and sleep issues. People who abuse stimulants may experience weight loss, impulsivity, recklessness, cardiac arrhythmias, and appetite suppression.
Symptoms of Anabolic Steroids abuse
Anabolic steroids are usually prescribed to people with low testosterone levels, anemia, or delayed puberty, promoting the natural release of testosterone and muscle growth. Steroids are most often abused in order to build muscle mass in a short amount of time by athletes or even high school students.
Anabolic steroid abuse is associated with irritability, aggression, acne, reduced sex drive, infertility, liver damage, heart problems, high blood pressure, infertility, cholesterol changes. Irreversible changes include baldness, gynecomastia, testicular atrophy in males, while in the female body can cause masculinization. The most dangerous withdrawal symptom is depression.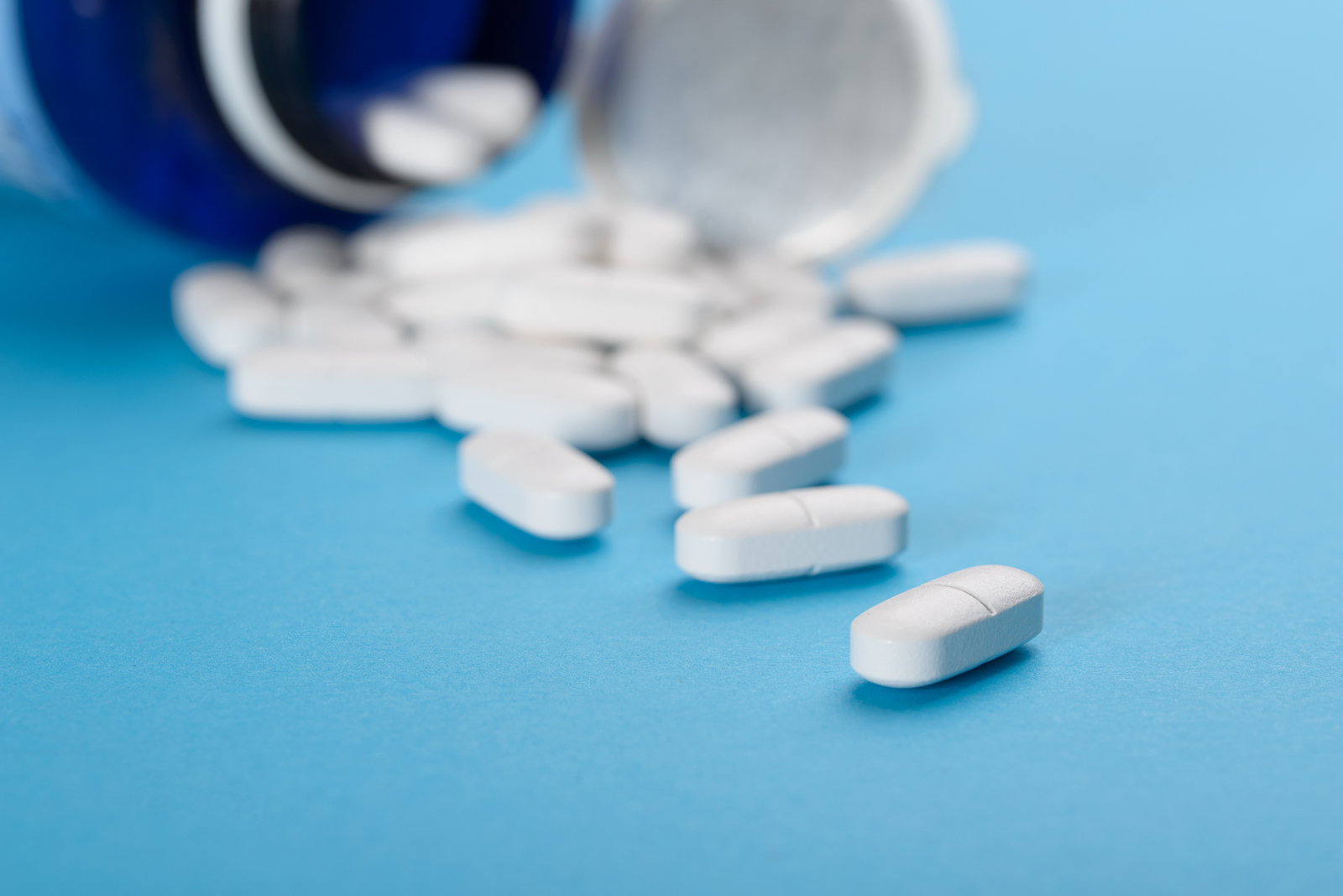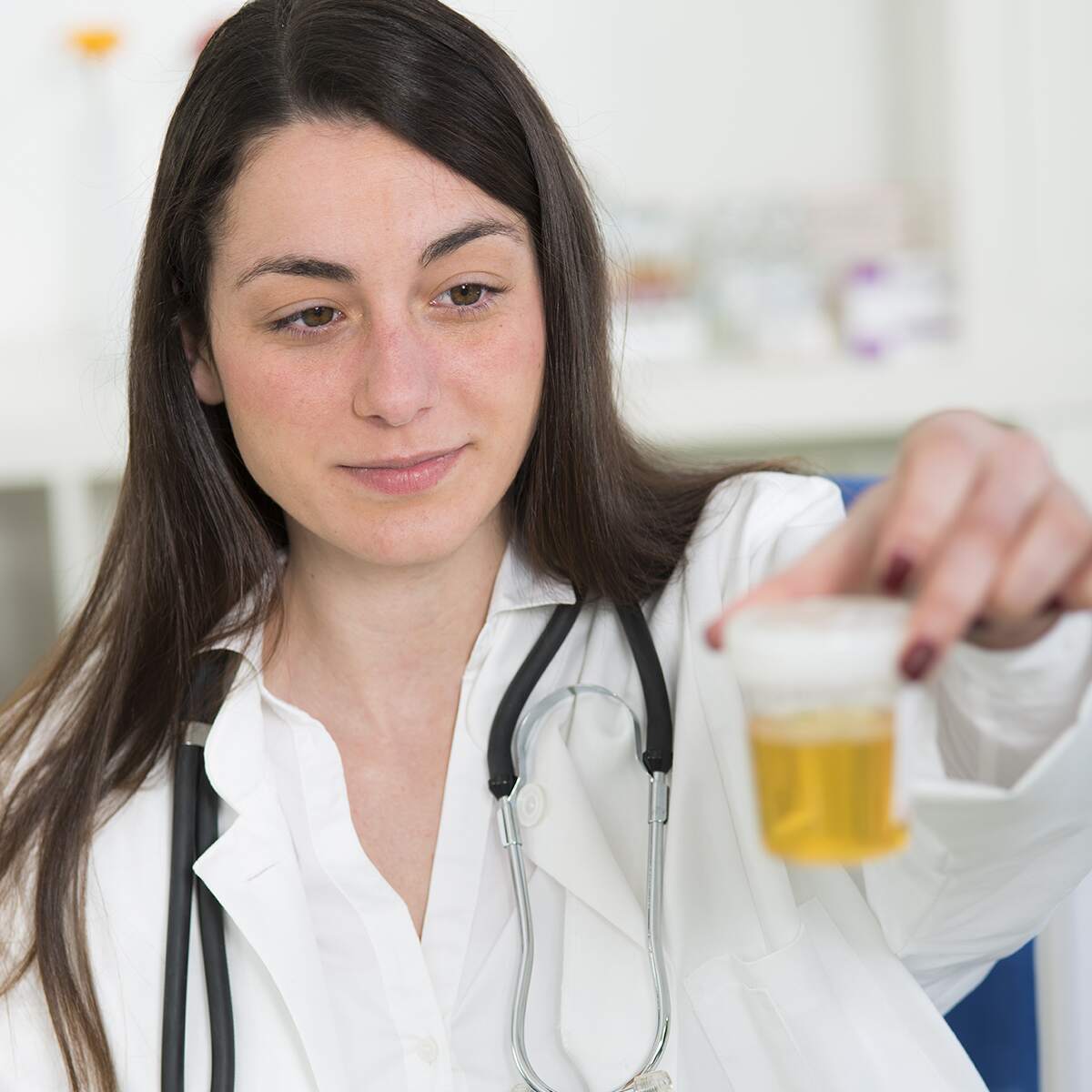 Prescription Drug Abuse – Statistics
Experts consider prescription drug abuse a "national epidemic" in America, being the no.1 cause of unintentional deaths. Every day, approximately 100 people die from prescription drug abuse, the most common being pain killers (causing more than 75% of deaths). Statistics show that everyone is susceptible, but overdosage is common especially among young people. In 2010, about 2.7% of the population in the United States self-reported non-medical usage of prescription medication, and nearly 1 in 12 high school students had reported using prescription painkillers without a medical prescription.
In the younger demographic, over 8% reported taking Vicodin, while over 5% reported using Oxycodone. Sedatives and tranquilizers topped the list at 5% of 12th graders in 2018 – a switch from 2017 when amphetamines occupied the first place.
In 2017, the top three prescription drugs used by high school seniors were: Adderall (5.5%), tranquilizers (4.7%), and prescription opioids (4.2%). At the same time, statistics show that 33% of the individuals who misused prescription meds in high school ended up developing an addiction at some point in their lives.
Prescription Drug Abuse prevention is our Responsibility
If you're committed to your loved ones' safety (and yours as well), never take prescription medications without your doctor's advice, never share your meds with someone else, and never take medicines that were prescribed for someone else. In what regards children and teens, it's crucial to talk openly about the dangers of using prescription drugs for recreational purposes. Leftover pain medications should never be left around the house, where friends or family members can gain access to them.
If you fear that a loved one has developed prescription medication addiction, you need to approach the issue with empathy and patience. Patients react differently and require different levels of support.
Treatments involve therapeutic methods that include individual counseling and group sessions, depending on the gravity. Holistic methods that balance medical help and psychological support, along with techniques that aid in relaxation are highly beneficial for long-term recovery.
There are 3,500 board-certified physicians specialized in addiction in the United States, and Test Smartly Labs can always support you with reliable and discreet blood tests that identify the chemical levels. We have experience in testing teens for drug and alcohol use – and we are always happy to help you tackle this issue.
For all of your Drug Testing needs, please contact Test Smartly Labs today…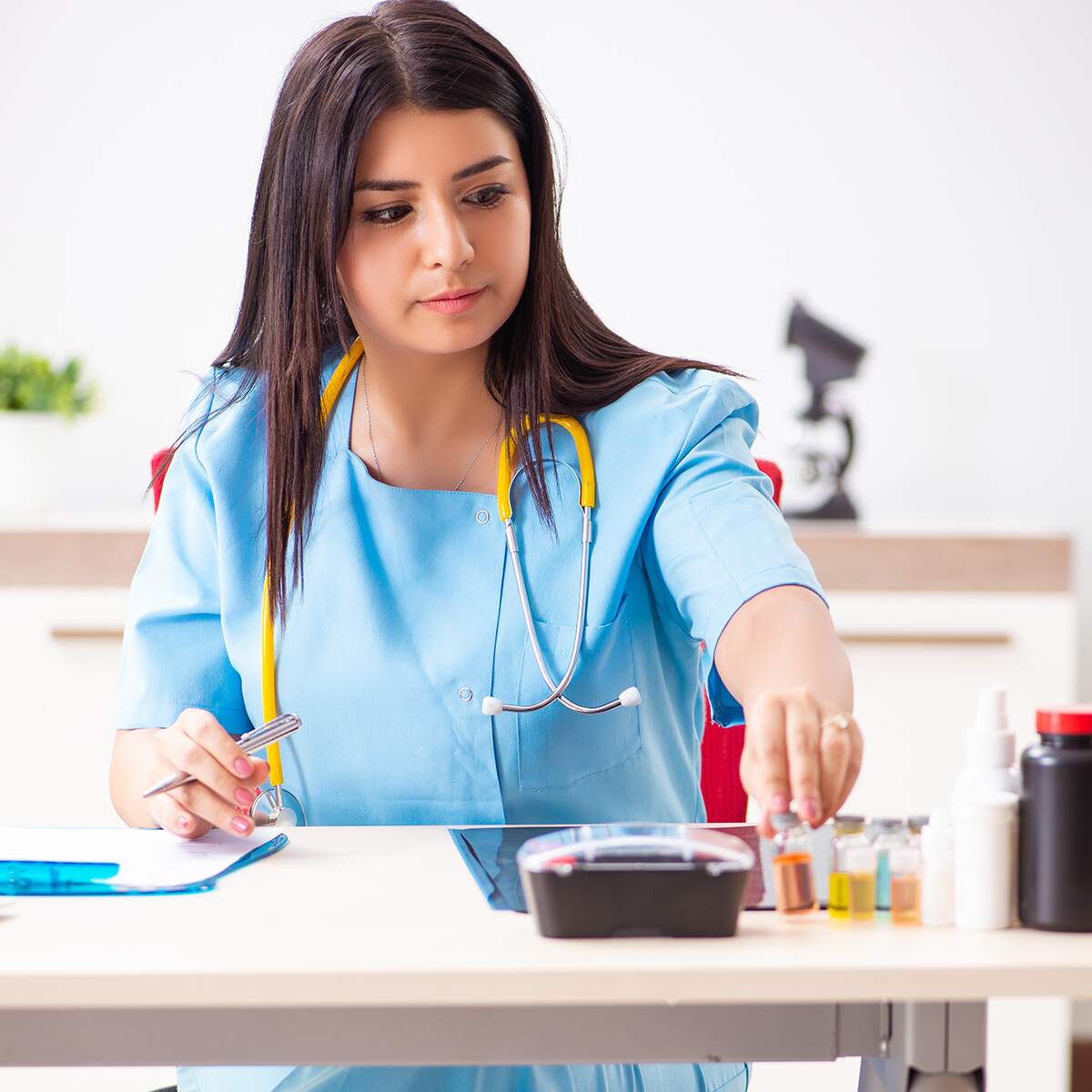 Testing Services and Solutions
Find your nearest location
Kansas City

Test Smartly Labs of

Kansas City

3917 Broadway Blvd, Suite A
Kansas City, MO 64111
United States

Opening Hours :
Mon - Fri : 9am - 5pm | Sat - Sun : Closed