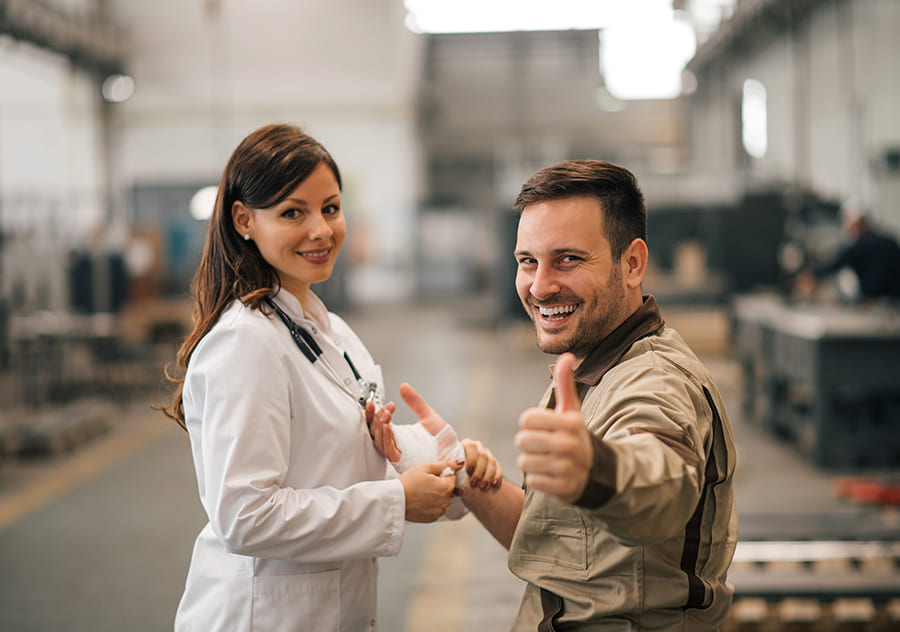 In today's competitive marketplace, every employer plans to thrive in their business and to do that, employee's efforts mean a lot. But to make sure that the employees are not misusing prescribed, OTC drugs, illicit or illegal drugs in the workplace or in their personal lives; most employers understand the importance of drug testing in the workplace. However, many employers try to save money and cut corners by conducting drug screenings by the "Do-It-Yourself (DIY)" method to control the drug usage and impairment problems. Unfortunately, most employers don't realize that "Instant Drug Screens" or "Dip Sticks" do not yield conclusive drug test results and are not nearly as accurate as lab-based drug testing. Not only that, but if disciplinary measures are taken based on inconclusive instant drug screens, the employer will be a legal risk from the employee. Not every industry requires drug screening but for many it is inevitable and highly advised. Some companies have strict policies regarding drug use while others find it as a personal matter of the workers. But the implications of being liable to the risk of lawsuits are definitive in both cases. If a company does not consistently apply drug screening practices to new and existing workers, and someone by accident injures himself or other employees due to impairment caused by drug or alcohol use, the company may be challenged and sued for negligence in a court of law. Legal actions would likely result in lawsuits and costly court cases where core questions of a prosecutor or attorney will likely be, "Why didn't you drug test your employees for drug use?" "Do you have a Company Drug Policy" or "Do you use a professional drug testing company or DIY?" Major liabilities risks exist for DIY drug screening and for no drug testing in the for workplace. These issues should be tackled very carefully and taken seriously.
Drug Screening: Who? When? and How?
It should be understood that different states have different laws for drug screening and drug testing employees. Some states might find it as intrusive to worker's privacy while others might embrace such policies. No doubt that drug screening may not be popular in some circumstances but it is very useful in avoiding accidents, injuries and liability in the workplace caused by drug use and impairment.
The first question is related to who the drug screening should be applied to avoid lawsuits or liability. Anti-discrimination challenges might be faced by employers, if they randomly screen workers for drug tests, on discriminating certain groups of people based on their gender, salary, ethnicity, etc., if they do not have any solid proof and written policies for having a certain employees tested. It is most suitable for employers to apply drug screening/testing to either all the employees or to group-specific high-risk workers if all workers are not liable to risks.
The next question concerns when should be the employees screened. To withstand any legal lawsuits, the primary motive of the employer must be the safety of employers, customers and all other people vulnerable to the risk. In this case, certain limitations might help an employer to survive a lawsuit challenge which include; drug screening of workers who are vulnerable to high-risk jobs such as operating heavy machinery or lifting cargo, etc., the operators who have recently faced an accident or injury while operating a specific equipment, those employees who are currently taking or have recently tested positive for drugs or are on some type of return-to-work drug program, and the reasonably suspected workers for ill-legal drug use that affects their work efficiency.
The last part of the topic is how should a drug screening be applied by a company itself for the safety of the employees as well as the company. Using a professional drug testing company with trained collectors aides in not violating the privacy or self-respect of any employee would help the employer reduce legal liability. Other considerations include consulting a lawyer for creating a drug testing policy or keeping a written Drug Policy that addresses all the employees and the use of drugs and its implications concerning the company. The confidentiality of test results and consistency of dealing with the workers is essential to any drug testing or screening program or policy.
For help with your company drug testing, contact Test Smartly Labs today…