A paternity test is conducted by examining an individual's DNA and comparing it to that of the alleged father. The analysis of these DNA samples accurately determines whether they are related. The results can then be used in a court as case evidence or provide peace of mind. At Test Smartly Labs, we understand that getting a paternity test can be a very personal experience, so we always provide accurate and confidential paternity test results.
If you're looking for a reliable paternity test, Test Smartly Labs can help. Our testing centers are clean, comfortable, convenient, and confidential. If you need court-admissible paternity testing or legal DNA testing, we offer unparalleled service and use only AABB-certified DNA laboratories. Let our Test Smartly Labs team of knowledgeable, professional, and caring professionals put your mind at ease and take care of your DNA testing needs.
If you find yourself in a situation where you need to confirm paternity either for yourself as a father or as the mother of the child, we have developed a simple and accurate process.
Our Procedure
Start by ordering the test; this is done by the (alleged) father or mother - or a child over 18 years.
Once a specimen collection date is set, the DNA specimen will be collected at one of our testing centers. We strictly follow specific chain-of-custody collection and verification procedures for legal purposes. You can be assured the integrity of the specimen will be preserved.
The DNA specimens are then analyzed by our AABB-accredited lab affiliates and processed twice to ensure accuracy.
The confidential results will then be delivered to you or your designated party, depending on the circumstance. Results are 99.99% accurate.
The results will be ready in 3-4 days in most cases.
Our Accuracy
Test Smartly Labs' paternity tests are 99.99% accurate. They are not an unregulated collection kit with limited alleles and hidden collection costs ordered off the Internet. We follow careful and specific collection and verification processes using only AABB-certified Labs. AABB labs follow the strictest quality controls, are accredited, and you can trust our sample collection, analysis, and reporting. The labs we use independently test specimens twice and compare the resulting data for accuracy and consistency. And the results are admissible in court if need be.
When would you need a relationship DNA test?
Relationship DNA tests most often deal with families (and all of the complications that can come with them)! Here are some of the most common reasons people need our help with DNA testing in their families:
Prove or disprove someone is the father (paternity testing) or mother (maternity testing)
Prove or disprove someone is the father/mother or prove a biological relationship with a child by testing grandparents (grandparentage testing)
Determine if two individuals are full or half siblings (siblingship testing)
Check if twins are fraternal or identical (twin zygosity test)
Whether you need DNA testing for issues of custody, child support, inheritance, name changes or for general information and/or peace of mind, we can help.
Immigration DNA testing. This can play a significant role when someone's trying to get a visa application to go through and enter the U.S. – especially if you need to prove biological relationships.
At Test Smartly Labs, we work with AABB-accredited labs for immigration DNA testing to make sure the DNA test results can be used as part of the Department of State's visa review process. Learn more about immigration DNA testing.
How many DNA tests will be needed to prove family relationships?
All DNA tests will require samples from at least two people in order to be performed, but oftentimes adding more people in the biological family tree can help with the accuracy of results.
Because genes have variants (called alleles), they can be expressed differently from person to person. (That's why we don't all look the same!) However, because of these variants, when you're testing for family relationships, the more people willing to offer samples, the more complete picture of a biological family you'll get. DNA testing looks for "matches" within the samples offered – so the more people willing to offer a sample, the more accurate the matching process will be.
Be prepared for your DNA or Paternity Test!
Bring Government Issued ID.
Bring Birth Certificate for Child. If none, bring a social security card, insurance card, or something else to help support identification.
Complete TSL Intake Form & HIPAA Disclosure.
Provide Authorizations to Receive Results.
Most DNA will require a Buccal Swab specimen from the mouth.
Prenatal DNA will require a Blood Draw so you will want to by hydrated.
Be prepared to have a photo taken of all parties being tested.
Do not eat anything (particularly meat, vegetables and breast milk for infants) for an hour before arriving.
You do not have to arrive together or go to the same Test Smartly. Labs Testing Center but do coordinate plans with all parties being tested.
What Are Your Hours?
All Test Smartly Labs are open Monday through Friday, from 9am - 5pm
The Overland Park Testing Center is also open from 9am – 1pm on Saturdays
Do We Need To Have An Appointment?
No appointment is required to come into our labs, and all of our locations are on a walk-in basis. However, it is recommended you arrive at least 30 minutes prior to closing. If your situation requires special time considerations, please call us to determine if it would be better to arrange an appointment time.
Do I Need Doctors' Orders For Testing?
No doctors' orders needed, we are a Direct-Access Testing Center. You are encouraged to consult your medical professional with your lab test results.
What's The Turnaround Time For Lab Work?
Average turnaround time is 2-5 business days depending on the complexity of the lab work. Most tests are available in 2-3 days.
Do You Need A List Of My Medications For A Drug Test?
Per protocol, the lab techs are not allowed to receive or ask for your medications. A medical review officer or MRO, a licensed physician who specializes in toxicology, will call you and ask for your medications and your physician's phone number if it's detected in your sample during testing. The MRO will then call your physician to verify your medications.
Prenatal Paternity Testing
Did you know you don't have to wait until the baby is born to run a paternity test? Test Smartly Labs offers a Non-Invasive Prenatal Paternity (NIPP) DNA Test that is AABB-accredited. The test can be done while pregnant, and the results are court-admissible. Prenatal Paternity Tests can be performed as early as 12 weeks' gestation and are completely safe for mother and baby. The only time we cannot perform a prenatal paternity test is if you are carrying twins. This is a blood test versus a buccal swab collection.
Why Run the Test While Pregnant?
Running a test sooner rather than later can help you:
Avoid additional stress while pregnant
Make decisions sooner and bring your child into a settled situation
Set up the rights and responsibilities in order with regards to child support, custody, and more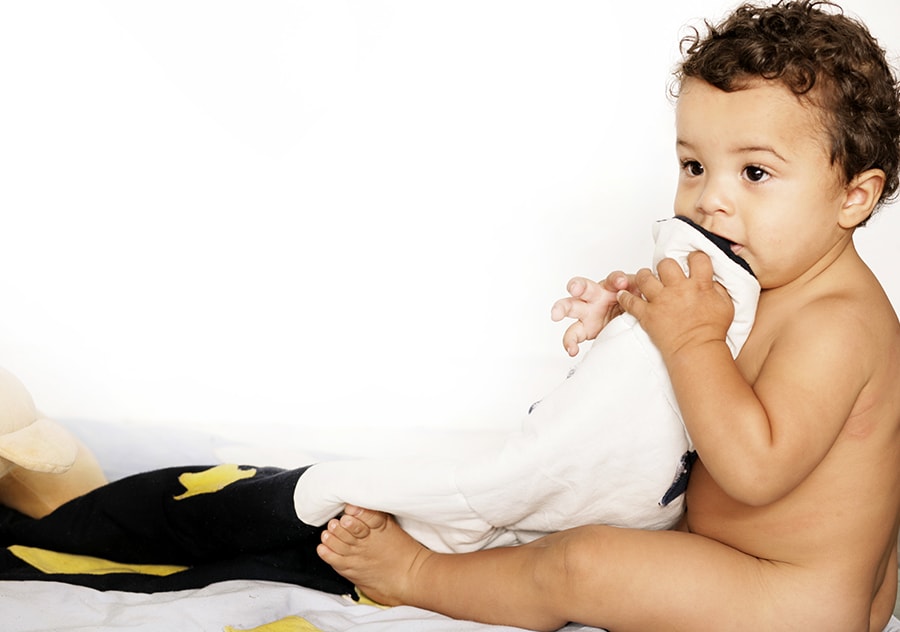 Other Important Things to Note
Why Legally Admissible Paternity-DNA Tests are Best
When there's a need to legally prove the father's identity for child support, establishing parental rights, or getting custody or inheritance, courts always need a legally admissible paternity DNA test. The most obvious reason is that it is one of the most certain tests, because it is acceptable in most courts and is unlikely to face judicial challenge or rejection. Since sample identification and the course of testing are so rigorously documented and test participants' rights are protected, you can ensure the integrity of the results.
The test is always performed by our certified specimen collectors who are specially trained to maintain the integrity of the DNA specimen and accurately track and document the specimen and its donor. We are an independent lab and are completely unbiased.
Test Smartly Labs only partners with AABB Certified Labs. These labs carry on-site inspections to govern quality control and quality assurance in chain-of-custody paternity testing by ensuring that the procedures in place adhere to AABB's published Standards for Relationship Testing Laboratories. The AABB Standards encompass sample collection, laboratory testing, safety, confidentiality, competence, qualifications, experience, and maintenance of records.
Although it may sometimes appear more expensive than an at-home DNA kit, the best choice is to opt for a test that you can trust, even if it means spending more money on it - because the result of a paternity test can be life-altering. Keep in mind that most at-home DNA kits have hidden fees for collection and shipping. You also have limited recourse for improperly collected specimens and adulterated samples.
The Importance of Establishing Legal Paternity
Why is establishing legal paternity so important? Here are some of the many reasons why: self-identity (peace of mind), rights to benefits, medical history, custody, visitation, support, etc. Let's explore these in more detail below:
Self-identity: Recent studies suggest that children with a strong bond with their father will encourage better psychological well-being. And, so reassurance of paternity improves the bond of this relationship.
Legal rights: Determining paternity can benefit all involved. In many cases, the child might not be entitled to the rights of inheritance, wealth, property, social security, medical insurance, etc. from their father if the paternity isn't legally established.
Medical history: Knowing a child's biological father will give them access to both parents' medical history. This can help with predetermining the vulnerabilities and predisposing conditions or diseases that the child might face in the future due to inherited genes.
Why Chain-of-Custody is Critical in Paternity Testing
A DNA Paternity Test is crucial when there are doubts or the father's rights and duties are in question. Discussing paternity is an unsettling experience, especially when it's in dispute. We want to shed light on the legal course of action that should be followed when an individual seeks to settle such a conflict. Non-legal paternity tests can be done with at-home DNA kits and are done for personal knowledge and peace of mind, but cannot be used in court. This type of test utilizes many of the same processes and genetic markers as legal tests but may test for fewer genetic markers (alleles) and, therefore, less accurate or cheaper.
Suppose parental testing is needed for legal purposes such as immigration, custody, visitation, inheritance, or child support. In this case, the test must be made with a professional DNA lab testing company like Test Smartly Labs that has certified specimen collectors and partners with AABB accredited DNA laboratories.
The term chain-of-custody refers to the control of the DNA sample and how it relates to Court Admissible DNA Tests, starting with the provision of the samples. In legal cases, a third party that has no connection with any of the individuals involved is assigned to ensure the subjects' identity and collect their DNA samples. If all the procedures are followed accordingly, the laboratory can issue notarized results that can be used in court since the chain-of-custody should have been validated. Chain-of-custody is made to ensure that the test results are entirely reliable and impossible to manipulate.
Whatever your reason for testing, Test Smartly Labs makes things easy for you. Walk-ins are welcome, and insurance is not required. Our testing centers are staffed for exceptional customer service and fast turnaround times on lab results. Whatever your needs, we have a solution!
Testing Services and Solutions
Find your nearest location
Kansas City

Test Smartly Labs of

Kansas City

3917 Broadway Blvd, Suite A
Kansas City, MO 64111
United States

Opening Hours :
Mon - Fri : 9am - 5pm | Sat - Sun : Closed