5-Panel Urine Drug Test plus ETG Alcohol
Sale!
5-Panel Urine Drug Test plus ETG Alcohol
ETG Alcohol plus 5-Panel Lab Based Drug Test: Analyzes the sample for the evidence of 5 different drugs or drug metabolites AND includes an expanded analysis for the evidence of alcohol use, all in one test. Tests for AMP, THC, COC, OPI, PCP, ETG. Lab Confirmation/MRO Included. Specimen Type: Urine
It's easy as 1-2-3..
Choose
Location
Schedule
Appointment
Get Results
Quickly
Understanding the EtG Urine Test for Alcohol Usage
It's common knowledge that the EtG test is handy when it comes to monitoring abstinence from alcohol, having the ability to confirm that a person did not consume alcohol days before the test (while a Breathalyzer cannot). Moreover, EtG tests are so accurate that they can detect even low levels of alcohol ingestion – which can lead to misleading results in case the individual was exposed to a product that contains alcohol without consuming it for recreational purposes.
This article is meant to clarify how the EtG urine test for alcohol usage works and why it's so commonly used.
How the EtG Urine test works
The Ethyl Glucuronide (EtG) test detects the presence of ethyl glucuronide, a breakdown compound of ethanol, the intoxicating agent of alcohol. Ethyl Glucuronide is a non-volatile, water-soluble direct metabolite of ethanol and the most relevant biomarker for alcohol consumption. EtG can also be screened using blood, hair, and nail samples, but the urine test remains the most popular option.
Alcohol And The Workplace
While you'd like to think "not me… not my employees or my workplace," this is a dangerous thought. Just take a look:
"Rates of past month heavy alcohol use ranged from 17.5 percent among workers in the mining industry to 4.4 percent among workers in the health care and social assistance industry." source: SAMHSA study
Mining, construction and food service industries have the highest percentages of workers who claim to heavily drink alcohol.
Teenage Alcohol Testing
Alcohol is the #1 substance most widely used and abused by teenagers. According to the 2016 Monitoring the Future study,
"Six out of every ten students (61%) have consumed alcohol (more than just a few sips) by the end of high school, and about a quarter (23%) have done so by 8th grade. In fact, nearly half (46%) of 12th graders and one in eleven (9%) 8th graders in 2016 reported having been drunk at least once in their life."
Test Smartly Labs can help you determine if your teen has been drinking alcohol. We offer a variety of options when it comes to alcohol testing. Contact us to learn your options.
Be prepared for your drug test!
Bring your Government Issued Picture ID
Bring Drug Test Paperwork or Authorization
Complete TSL Intake Form & HIPAA Disclosure
Pay for your test on site
Make sure you are hydrated if you are performing a Urine Test
Expect to have your nail polish removed if getting a Nail Drug Test
We do not need your prescription information but a Medical Review Officer
(MRO) may contact you after collection to verify your medications.
For urine testing, plan on arriving 3 hours before we close (1 hr
minimum) to provide a cushion of time for a shy bladder situation.
For hair testing, be sure to dry your hair completely before arriving.
For nail testing, be sure to clean your nails with soap and water
before arriving. Also, artificial nails and polish must be removed.
What Are Your Hours?
All Test Smartly Labs are open Monday through Friday, from 9am - 5pm
The Overland Park Testing Center is also open from 9am – 1pm on Saturdays
Do We Need To Have An Appointment?
No appointment is required to come into our labs, and all of our locations are on a walk-in basis. However, it is recommended you arrive at least 30 minutes prior to closing. If your situation requires special time considerations, please call us to determine if it would be better to arrange an appointment time.
Do I Need Doctors' Orders For Testing?
No doctors' orders needed, we are a Direct-Access Testing Center. You are encouraged to consult your medical professional with your lab test results.
What's The Turnaround Time For Lab Work?
Average turnaround time is 2-5 business days depending on the complexity of the lab work. Most tests are available in 2-3 days.
Do You Need A List Of My Medications For A Drug Test?
Per protocol, the lab techs are not allowed to receive or ask for your medications. A medical review officer or MRO, a licensed physician who specializes in toxicology, will call you and ask for your medications and your physician's phone number if it's detected in your sample during testing. The MRO will then call your physician to verify your medications.
Why is the EtG Urine test used
This test is usually used to document alcohol abstinence in certain situations that forbid drinking. These may include:
Probation programs;
Professional monitoring programs (related to airline pilots, healthcare professionals, attorneys);
Schools or the military;
Liver transplant patients;
DUI/DWI programs;
Courts cases (such as child custody trials or domestic violence);
Alcohol recovery programs.
This test is efficient because ethanol can be detected in urine for up to 80 hours following the moment of ingestion (5 days after consumption).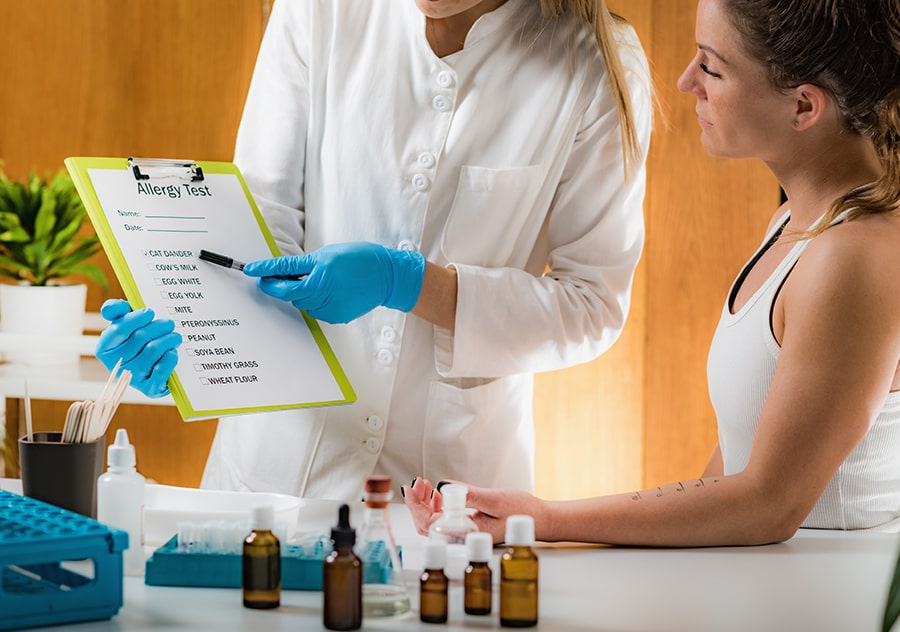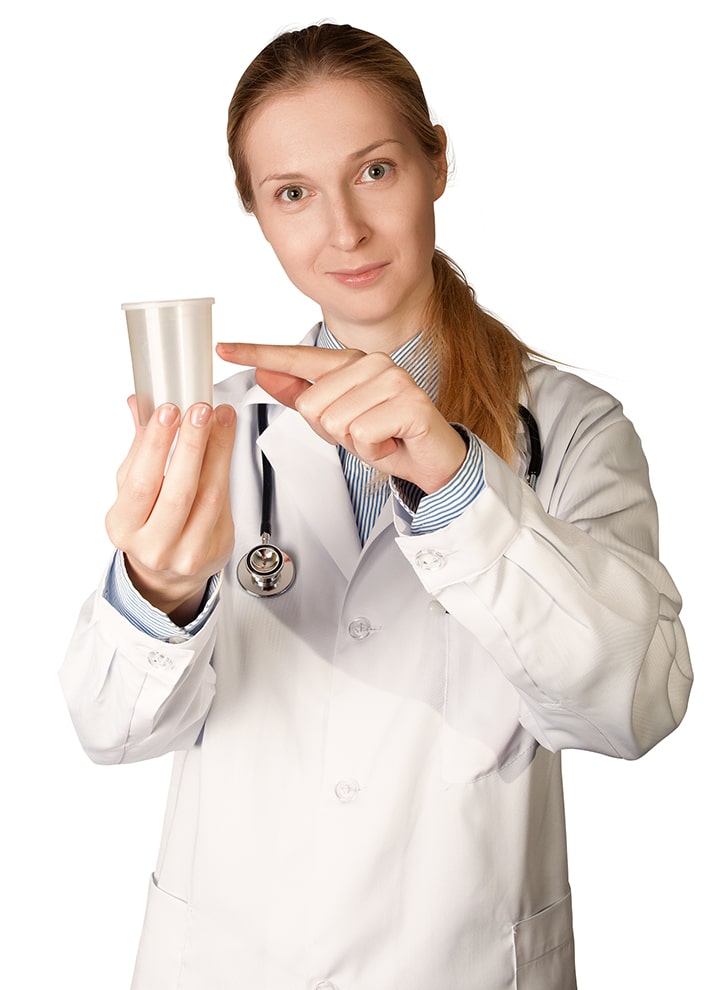 Interpreting the results of the EtG Urine test
A high positive EtG test (>1,000ng/mL) may indicate heavy drinking on the same day or the previous day, light drinking on the same day when the test is done.
A low positive EtG test (500-1,000ng/mL) may indicate heavy drinking within the last 1-3 days, light drinking in the previous 24 hours, or even exposure to environmental products containing alcohol (such as breath spray, aftershave lotions, cosmetics, cleaning products, dishes prepared/flavoured with alcohol, hair dye, sanitizers).
A very low positive EtG test (100 to 500ng/mL) may indicate heavy drinking within the last 1-3 days, light drinking during the previous 12-36 hours of exposure to products containing alcohol as mentioned above.
The EtG test has an accuracy of 70% (or more) when it comes to heavy drinking before the test. Studies show that for moderate/heavy drinking, the accuracy score jumps to 85%.
There are several benefits to testing the urine to see if an individual has been consuming alcohol: the test is accurate and leaves little room for error, and it offers a wide detection window compared to breath and blood tests. Moreover, the results are fast (no longer than 72 hours), and the test can run with other RTL drug screens without impacting the results.
At Test Smartly Lab, you can benefit from EtG Urine tests at affordable prices, along with the guidance of our drug testing specialists. If you're dealing with challenging circumstances, you can always count on our specialists to explore the available solutions.
Please Call, Chat or Come-by our Test Smartly Labs Testing Centers for help…
Testing Services and Solutions
Find your nearest location
Kansas City

Test Smartly Labs of

Kansas City

3917 Broadway Blvd, Suite A
Kansas City, MO 64111
United States

Opening Hours :
Mon - Fri : 9am - 5pm | Sat - Sun : Closed