Important Health Benefits Of Vitamin & Mineral Testing
Medical bloodwork and lab testing are frequently used to help diagnose diseases, manage medications, and find out personal information like DNA and certain health markers. Another critical reason to get these types of tests done is to check the levels of certain vitamins and minerals found in your bloodstream.
Many people understand the importance of these nutrients for overall health and well-being. However, some do not recognize that serious vitamin deficiencies exist that can contribute to significant health problems.
Despite the importance of regular vitamin level testing, many physicians do not prescribe these types of things on a regular basis. Some ignore the nutritional aspect of health. Others focus on different causes for the conditions and illnesses you face. When you educate yourself about how important vitamins and minerals are, you may choose to incorporate your own regimen of blood testing with an independent facility like Test Smartly Labs.
Essential Vitamins and Minerals for Health
The manufacturers of multivitamins and holistic health experts may create long lists of vitamins and minerals essential to your overall well-being. Every one found in food or other substances plays an important role. When it comes to getting bloodwork done to test the levels of vitamins in your blood, the most common ones to check include the following.
Vitamin A
Vitamins B1, B2, B3, B6, and B12
Beta-carotene
Vitamin C
Vitamin D
Vitamin E
Vitamin K
Folic acid
Other vitamins and minerals like calcium, magnesium, potassium, and iron, for example, are also necessary for optimum health. The range of blood tests available depend on who is performing the tests and what ones they have available. Another popular option is testing for issues like anemia or others caused by deficiencies.
Information On This Topic
Common Causes of Vitamin Deficiency
One of the most common reasons why you may be deficient in certain vitamins or minerals simply comes from not ingesting them enough. If your diet is low in vitamin A because you do not eat eggs, fortified dairy products, carrots, or green leafy vegetables, it makes sense that your blood levels would likewise be low.
Other causes for vitamin deficiencies run the gamut from illness to alcoholism. Digestive issues like Crohn's disease or celiac slows or prevents the absorption of nutrients. Excessive drinking or drug use can likewise affect the efficiency of vitamin and mineral processing. Even some prescription medications and treatments change how things enter the bloodstream.
If any of these things apply to you, getting regular vitamin level testing can really make a difference to your overall health.
Symptoms of Different Vitamin and Mineral Deficiencies
Your desire for Direct Access Testing (DAT) at Test Smartly Labs may come from a general feeling of malaise or fatigue. Because symptoms like this can have many different causes, they necessitate a closer look. By all means, if you think you are ill, it is important to make an appointment with your physician and get a professional opinion. However, since a multitude of problems stem from vitamin and mineral deficiencies, independent lab work can give you the information you need to inform yourself, as well.
Different deficiencies lead to these common symptoms:
Iron deficiency – weakness, fatigue, shortness of breath, headaches
Vitamin D deficiency – fatigue, aching muscles, anxiety and depression, weak bones
Folate deficiency – headaches, difficulty concentrating, tiredness, weakness
Vitamin B-12 deficiency – blurry vision, depression, pins and needles, fatigue
There are many other potential vitamin and mineral deficiencies you may have that occur with a variety of symptoms like these. It is important to pay attention to your body and mind for any changes or decline in vigor or ability.
Benefits of Regular Blood Testing and Lab Testing
The more you know about the vitamins and other nutrients in your body, the better equipped you are to take care of yourself properly and prevent some of the unpleasant symptoms of deficiencies. You may stop in at a local Test Smartly Labs location for an initial vitamin test to get a baseline reading of where your health currently stands. In some cases, your personal physician will prescribe these tests for you. This is most frequently done if you have an absorption problem, a disorder like Crohn's disease, or are experiencing symptoms.
With the convenience and affordability of patient-directed blood tests, you have the opportunity to learn about vitamin deficiencies before they cause health problems. This allows you to take steps to correct problems before they get worse. Also, if you start a regimen that includes a healthier diet or vitamin and mineral supplements, you will want to return for lab work after a period of time to see if they are working.
Why Test For Vitamin Deficiencies?
You read up on the latest in diet and nutrition and you eat 3-meals a day, including fruits and veggies. So, you can't possibly be nutrient deficient, right? While most of us think that nutrient deficiency only occurs in third-world countries, studies show that over 90% of people living in the United States are deficient in at least one vitamin or mineral. Wealth and health do not impact this statistic, which is why everyone should consider being tested for vitamin deficiencies. Here are just a couple reasons why so many of us are deficient.
Much of The Food We Eat Is Fake
Our schedules get busier by the second meaning that many of us eat a diet high in fast and easy processed foods. Foods that fill us up, have calories, fat, and sugar—but are often lacking in the balanced nutrients our body requires to thrive. When it comes to nutrients, calories don't count. In fact, even an obese person can be nutrient deficient. They may be overeating but aren't getting the nutrients they require. We aren't just referring to fast food, but much of what is sold in grocery stores. "Real food" is found mostly on the perimeter of the store in the average grocery store, and much of what is in the internal aisles falls into the "fake food" category. Most health food stores have higher standards for the food in their aisles.
Fad Diets Are Designed to Deprive
Due to our primarily processed food diets, obesity is on the rise. This leaves many turning to fad diets which are designed to deprive, not to nourish our bodies. While exercise is essential for health, diet is 90% of the weight loss and overall health equation. However, many fad diets are based on extreme caloric reduction which often dips so low that there is no way to consume the full-spectrum of vitamins and nutrients required to thrive. Even if weight loss is achieved, fad diets often leave those who diet hungry, irritable, low on energy, and decreased immunity. These are all symptoms of nutrient deficiencies. Vitamins and minerals keep our body balanced from the inside out, so when a deprivation diet is maintained over an extended period your deficiencies can worsen, cause, or contribute to a variety of chronic health conditions. For example, some high-fat low-carb diet significantly raises cholesterol for some, but not others.
Be prepared for your lab test:
Make sure you have been Fasting for at least 10-12 hours for many blood tests
Make sure you are Hydrated for blood draw
Complete TSL Intake Form & HIPAA Disclosure
Pay for your lab test upfront (We don't process insurance claims but can provide you with information to submit your own insurance claim)
If you are having specialized testing, call ahead to help us determine if there are special collection preparations.
If you are interested in one of our health panels, please feel free to look at our web listing to help identify which one you want performed.
Please try to arrive 30 minutes prior to business closing to allow us time to process your samples for shipment.
What Are Your Hours?
All Test Smartly Labs are open Monday through Friday, from 9am - 5pm
The Overland Park Testing Center is also open from 9am – 1pm on Saturdays
Do We Need To Have An Appointment?
No appointment is required to come into our labs, and all of our locations are on a walk-in basis. However, it is recommended you arrive at least 30 minutes prior to closing. If your situation requires special time considerations, please call us to determine if it would be better to arrange an appointment time.
Do I Need Doctors' Orders For Testing?
No doctors' orders needed, we are a Direct-Access Testing Center. You are encouraged to consult your medical professional with your lab test results.
What's The Turnaround Time For Lab Work?
Average turnaround time is 2-5 business days depending on the complexity of the lab work. Most tests are available in 2-3 days.
Do You Need A List Of My Medications For A Drug Test?
Per protocol, the lab techs are not allowed to receive or ask for your medications. A medical review officer or MRO, a licensed physician who specializes in toxicology, will call you and ask for your medications and your physician's phone number if it's detected in your sample during testing. The MRO will then call your physician to verify your medications.
Take Control With Patient-Directed Lab Tests
Accessible lab testing facilities like Test Smartly Labs Testing Centers puts the power in your hands when it comes to managing your nutritional needs and deficiencies. You do not need a doctor's prescription to make an appointment or stop in for a variety of lab tests. The modern medical field is turning to a more patient-led structure that increases understanding and self-management possibilities in wonderful ways. You still need accurate and in-depth information about your current health in order to make the right decisions.
It is also important to note that some more traditional doctors do not always consider things like vitamins, minerals, and nutritional supplements as part of their patient care regimen. While serious issues like chronic anemia or symptoms like dizziness and heart palpitations have obvious nutritional causes, less serious symptoms are often dismissed as simple fatigue, the natural aging process, or a temporary issue.
When you get your lab results back, you are equipped to make informed decisions about your own health. Instead of guessing about which vitamins and minerals you need, you have the facts right in front of you.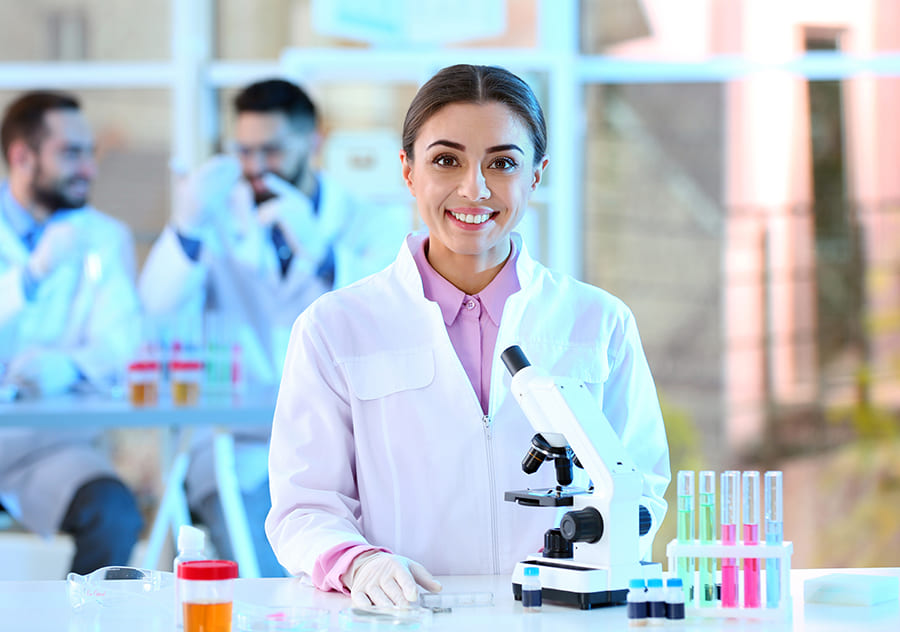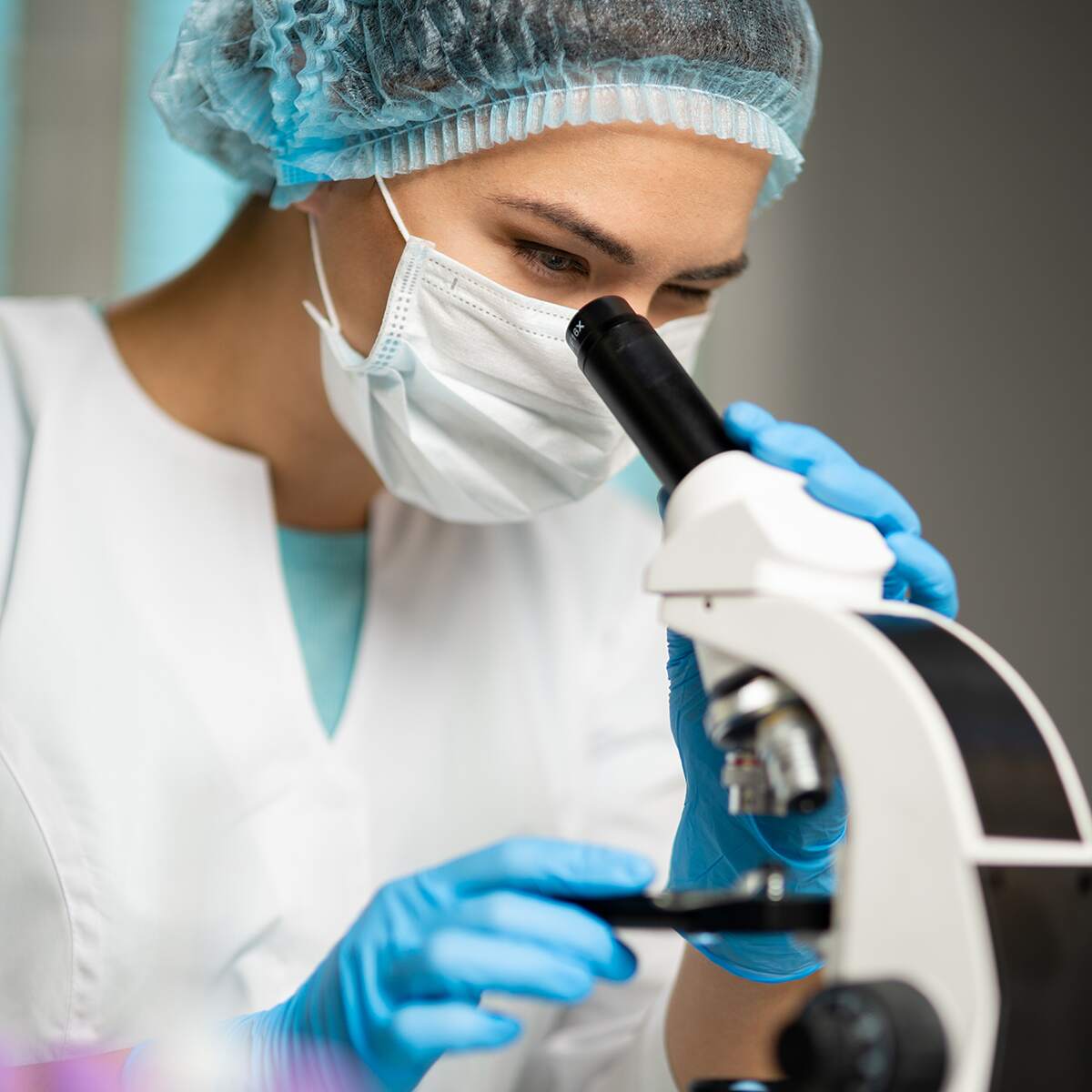 How Test Smartly Labs Helps You Thrive
A whole range of health and wellness lab testing possibilities exist at your local Test Smartly Labs Testing Centers. All but three states in the United States allow you, the patient, to ask for and get all types of blood tests to show everything from vitamin deficiency to DNA to drug levels. These states are New Jersey, New York, and Rhode Island. If you live in one of those locations, you will need a prescription for lab work from your doctor.
Direct Access Testing (DAT) is one of the ways that medical care is being given back to the individual. When it comes to things like vitamin and mineral levels and potential deficiency, people should be able to make informed decisions about their own health related behaviors. For example, this bloodwork can help you decide what types of multivitamins or additional nutritional supplements you should take. Americans spend millions of dollars each year on supplements and vitamins without fully understanding if they have a deficiency or need. Test to determine whether or not you are deficient in certain vitamins and minerals first, make the smarter choice and save money.
Far too many people in this modern world are deficient in one vitamin or another. If they took the time to visit a private health testing center like Test Smartly Labs, they would be better equipped to improve their overall well-being and feel vigorous and strong once more.
If you want these benefits for yourself, search on the official website for the closest lab facility to your home or work. You do not even need an appointment at Test Smartly Labs. Just walk in during our convenient office hours, get your blood drawn by a highly trained professional, and receive lab test results quickly. Test Smartly Labs has been a trusted personal lab testing provider for over a decade for people who want personal information that allows them to make informed decisions about their own care and lifestyle.
Walk-in, Chat, Email or Call to get the information you need at Test Smartly Labs…
Testing Services and Solutions
Find your nearest location
Kansas City

Test Smartly Labs of

Kansas City

3917 Broadway Blvd, Suite A
Kansas City, MO 64111
United States

Opening Hours :
Mon - Fri : 9am - 5pm | Sat - Sun : Closed