Sale!
10-Panel Drug Test
10-Panel Lab Based Drug Test: Analyzes the sample for the evidence of 10 different drugs or drug metabolites, all in one test. Tests for AMP, THC, COC, OPI, PCP, BAR, BZO, MTD, MTQ, PPX Lab Confirmation/MRO Included. Specimen Type: Urine
It's easy as 1-2-3..
Choose
Location
Schedule
Appointment
Get Results
Quickly
Whether someone has used drugs by smoking, snorting, eating, or injecting drugs via an IV, traces of drug use may be picked up in the urine. A urine drug screen (UDS) is a very common, safe, and painless form of drug testing. It's a quick and affordable test used by many businesses, schools, courts, social services, and DOT organizations – which is why it's often seen as a gold standard in the drug testing industry.
We Adhere To The Most Secure Guidelines In The Industry
At Test Smartly Labs, you can trust our collection procedures, and we're very aware of the tactics many use to cheat the test. Our collection sites, professionals and systems meet the most strict regulations (DOT regulations) to deter cheating and tampering with the samples.
We also can do Observed Collections to offer 100% certainty no cheating took place.
(It's important to note – the DOT requires that an abnormality like temperature irregularity of the sample receive follow-up with an observed collection.)
A common 10-panel urine test
This is a basic urine test that will look for the most commonly abused illegal and prescription drugs. They are:
Marijuana (THC)Cocaine
Narcotics (Opiates)
Amphetamines (like Adderall and Ritalin)
Methamphetamines (known as meth, speed, crystal, crack, etc.)
Cotinine Testing for Nicotine/Tobacco Use – a molecule called cotinine is a byproduct of tobacco use and we can test it to see if someone has used it recently or not.
If you need help deciding which test you need or if you're looking for pricing information, contact us.
Are urine drug screens instant?
Instant drug screens are not drug tests.
They are an appealing and attractive option because they can provide negative results very quickly. They're a good option if you do not need to use the results in court. These screens do not confirm a positive result, but instead provide either "negative" or "non-negative" results. The screen's only value is to rule out certain drugs with a "negative" reading. If the urine screen reads as non-negative, further testing needs to be done by diagnostic lab testing.
This process involves evaluating the collection through a scientific process.
A medical review officer will get involved to gather the person's prescription information to see if any substances identified in the urine were legally prescribed, and if the prescription instructions were followed. Only after this evaluation can a test result be used and communicated with confidence.
For this reason, we mostly recommend lab-based drug tests combined with lab confirmations to get a defensible, reliable test result.
Be prepared for your drug test:
Bring your Government Issued Picture ID
Bring Drug Test Paperwork or Authorization
Complete TSL Intake Form & HIPAA Disclosure
Pay for your Test on the same day it happens
Make sure you are hydrated if you are performing a Urine Test
Expect to have your nail polish removed if getting a Nail Drug Test
We do not need your prescription information but a Medical Review Officer (MRO) may contact you after collection to verify your medications.
For urine testing, plan on arriving 3 hours before we close (1 hr minimum) to provide a cushion of time for a shy bladder situation.
For hair testing, be sure to dry your hair completely before arriving.
For nail testing, be sure to clean your nails with soap and water before arriving. Also, artificial nails and polish must be removed.
What Are Your Hours?
All Test Smartly Labs are open Monday through Friday, from 9am - 5pm
The Overland Park Testing Center is also open from 9am – 1pm on Saturdays
Do We Need To Have An Appointment?
No appointment is required to come into our labs, and all of our locations are on a walk-in basis. However, it is recommended you arrive at least 30 minutes prior to closing. If your situation requires special time considerations, please call us to determine if it would be better to arrange an appointment time.
Do I Need Doctors' Orders For Testing?
No doctors' orders needed, we are a Direct-Access Testing Center. You are encouraged to consult your medical professional with your lab test results.
What's The Turnaround Time For Lab Work?
Average turnaround time is 2-5 business days depending on the complexity of the lab work. Most tests are available in 2-3 days
Do You Need A List Of My Medications For A Drug Test?
Per protocol, the lab techs are not allowed to receive or ask for your medications. A medical review officer or MRO, a licensed physician who specializes in toxicology, will call you and ask for your medications and your physician's phone number if it's detected in your sample during testing. The MRO will then call your physician to verify your medications.
Why We Perform Observed Collections
Observed collection involves a tester (of the same gender as the person being tested) observing the direct collection of urine as it passes from the donor's body into the container. This system is in accordance with the Department of Transportation's most strict standards to minimize the abuse of drugs by any DOT-related person, from truck drivers to the Coast Guard. At Test Smartly Labs we test by these gold standards even when the DOT isn't involved to ensure maximum accuracy, minimized risk of cheating, and reliability of every test we administer. For a DOT observed collection the donor must raise his or her shirt to just above the navel, lower their pants and underwear, and complete a full rotation in view of the tester to ensure a substitution device is not being hidden.
Observed collections are necessary in circumstances where the accuracy of the test can result in a safer or more dangerous life for those related to the person being tested, such as for late-night truck drivers or pilots. Test Smartly Labs takes everyone's life seriously, including the person being tested, and we will make every effort to reduce discomfort and maintain professionalism without sacrificing security.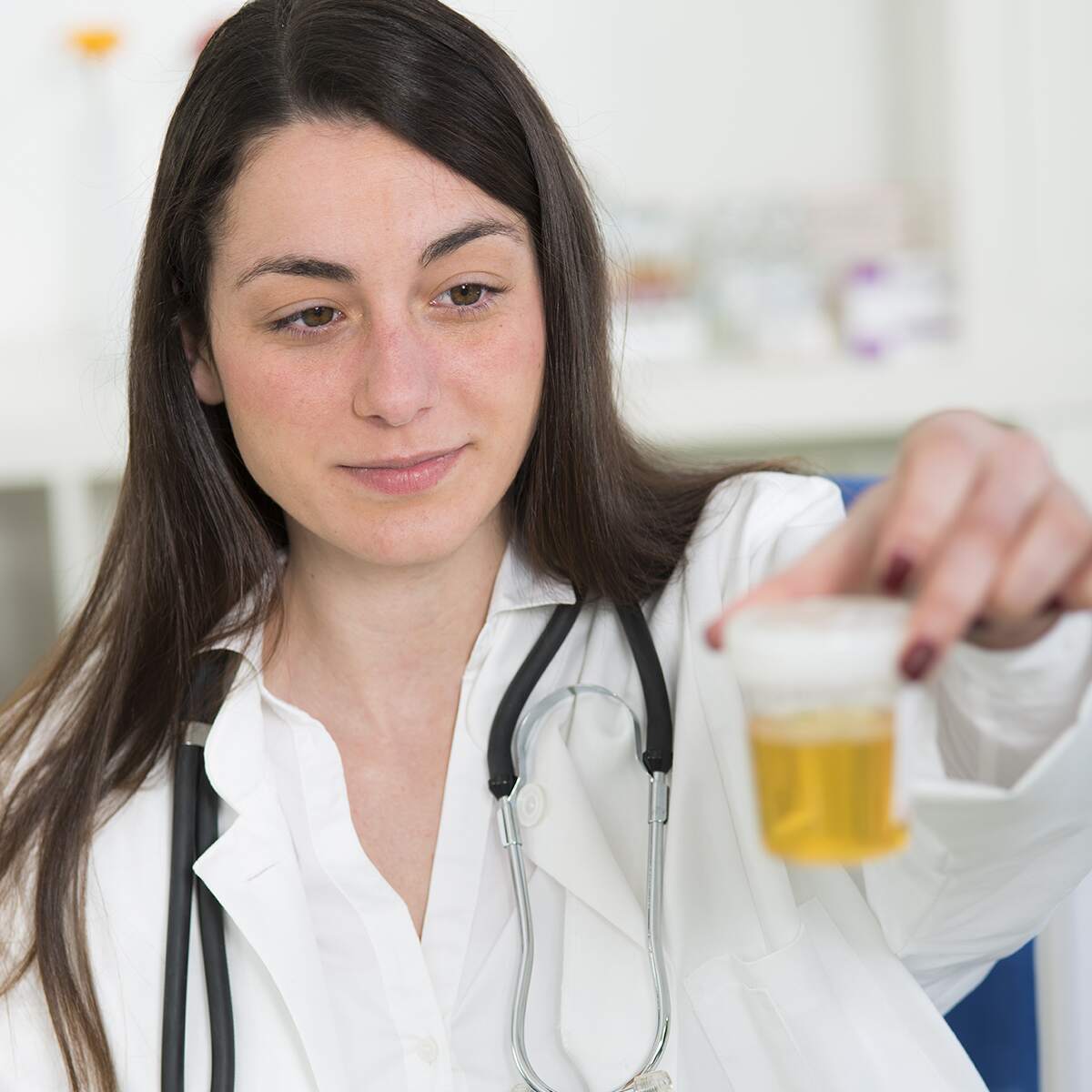 A Common 10-panel Urine Test
The 10-panel urine test looks for everything included in our 5-panel but evaluates the urine to find traces of additional substances commonly abused:
Marijuana
Cocaine
Opiates
Amphetamines (like Adderall and Ritalin)
Methamphetamines (known as meth, speed, crystal, crack, etc.)
Benzodiazepines
Barbiturates
Methadone
Oxycodone
Buprenorphine
EtG Urine Testing for Alcohol – tests for EtG, a byproduct of alcohol (metabolite) that can appear in the urine
Testing Services and Solutions
Find your nearest location
Kansas City

Test Smartly Labs of

Kansas City

3917 Broadway Blvd, Suite A
Kansas City, MO 64111
United States

Opening Hours :
Mon - Fri : 9am - 5pm | Sat - Sun : Closed