10-Panel Passive Exposure Hair Follicle Drug Test
Sale!
10-Panel Passive Exposure Hair Follicle Drug Test
10-Panel Passive Exposure Hair Follicle Drug Test: Analyzes the sample for the evidence of 10 different drugs or drug metabolites, all in one test. Tests for AMP, THC, COC, OPI, PCP, BZO, BAR, MTD, PPX, OXY. Lab Confirmation/MRO Included. Specimen Type: Hair Follicle
It's easy as 1-2-3..
Choose
Location
Schedule
Appointment
Get Results
Quickly
Environmental "Passive" Exposure Drug Testing
Passive exposure is a serious concern. Many social workers know this and need proof that a child or teen was in a dangerous situation. Parents may also seek this information, especially parents of teenagers who spend time with drug-using friends. At Test Smartly Labs, we offer passive exposure drug tests to determine if someone was exposed to harmful drugs (but did not use them personally.) This can be in cases where children live in or visit homes with drug users.
What Is "Passive Exposure"?
Passive exposure is when someone is exposed to an illegal substance without actually ingesting or using the substance themselves. Passive exposure often occurs with children who live in drug-exposed environments. Passive exposure is a serious and severe situation for children especially, as it could cause harmful medical conditions and create future addictive behaviors.
How Can You Tell If A Child Has Been Exposed To Drugs?
Drug testing is available if you need to test and see if a minor has been exposed to drugs. Social workers and those working in legal cases often rely on passive exposure testing. If you need a reliable drug testing partner who follows the chain of custody procedures to ensure the findings hold up in court, let us know.
A 2013 study published in Therapeutic Drug Monitoring reported a hair drug test is the most sensitive test for testing children for environmental exposure to several illegal drugs.
Keep Your Family Safe with Passive Exposure Drug Testing
Any suspicion that your family members have been exposed to drugs sparks fear in the minds of parents and guardians. No matter how closely you monitor where they go or who they interact with, you can never be completely sure without a reliable and scientific environmental drug residue test that can find out the truth. Test Smartly Labs provides comprehensive on-site surface drug residue testing in the greater Kansas City area. With rigorous attention to the latest collection methods and technology, we can bring you peace of mind that your family is safe. Test Smartly Labs also offers "Child Guard" Hair Passive Exposure Testing in addition to Surface Residue Testing when you need to know if your child has been exposed to illicit drugs.
Contact us today to get started!
What is an Environmental Surface Residue Drug Test?
The science-focused method to test for the presence of drugs in your home, workplace, or wherever your child may go. The on-site test focuses on detection to identify surface drug residue. Samples are taken from various surfaces at one's home, workplace, or wherever. Whether or not illicit drugs are present in the environment can be determined by this test. Test Smartly Labs will take a minimum of 4 separate samples from various surfaces to detect illicit drugs. This is a comprehensive lab-based analysis so the samples are sent to the lab for evaluation and results. These tests are primarily used in child endangerment, child custody, and real estate sales situations. There are significant issues in selling real estate if the lab was once a "Meth House" or other drug-related issues.
What is "Child Guard" Passive Exposure Hair Drug Test?
"Child Guard" Hair Passive Exposure testing can useful in detecting passive exposure to illicit drugs, even being touched by a drug user can give a positive test result. These "Passive Exposure Child Hair Drug Tests" are frequently done in the case of child custody or child endangerment situations and when determining child neglect and other problems. The environmental surface testing can be used in conjunction with the "Child Guard" Hair Passive Exposure testing to check not only the child but also the drugs that are in the child's environment. Child Guard is a simple Hair residue drug test that is non-invasive for your child.
How it Works
The method used by Test Smartly Labs surface drug residue testing technicians is quite simple and does not take a lot of time. They will arrive at your home or other allowed location, take at least four different samples from places where your child stays, carefully packages the samples to make sure there is no outside influence or contamination, and then tests them for illicit drugs.
If you chose the "Child Guard" passive exposure hair test, there is no need to cause undue stress in your child by demanding a urine or blood test at a medical center to get to the truth of the matter. If they are already exposed to less-than-ideal environments or situations with people who do not have their best interest at heart, the last thing you want to do is cause them more stress with invasive testing procedures.
Be prepared for your drug test!
Bring your Government Issued Picture ID
Bring Drug Test Paperwork or Authorization
Complete TSL Intake Form & HIPAA Disclosure
Pay for your Test on the same day it happens
Make sure you are hydrated if you are performing a Urine Test
Expect to have your nail polish removed if getting a Nail Drug Test
We do not need your prescription information but a Medical Review Officer (MRO) may contact you after collection to verify your medications.
For urine testing, plan on arriving 3 hours before we close (1 hr minimum) to provide a cushion of time for a shy bladder situation.
For hair testing, be sure to dry your hair completely before arriving.
For nail testing, be sure to clean your nails with soap and water before arriving. Also, artificial nails and polish must be removed.
What Are Your Hours?
All Test Smartly Labs are open Monday through Friday, from 9am - 5pm
The Overland Park Testing Center is also open from 9am – 1pm on Saturdays
Do We Need To Have An Appointment?
No appointment is required to come into our labs, and all of our locations are on a walk-in basis. However, it is recommended you arrive at least 30 minutes prior to closing. If your situation requires special time considerations, please call us to determine if it would be better to arrange an appointment time.
Do I Need Doctors' Orders For Testing?
No doctors' orders needed, we are a Direct-Access Testing Center. You are encouraged to consult your medical professional with your lab test results.
What's The Turnaround Time For Lab Work?
Average turnaround time is 2-5 business days depending on the complexity of the lab work. Most tests are available in 2-3 days.
Do You Need A List Of My Medications For A Drug Test?
Per protocol, the lab techs are not allowed to receive or ask for your medications. A medical review officer or MRO, a licensed physician who specializes in toxicology, will call you and ask for your medications and your physician's phone number if it's detected in your sample during testing. The MRO will then call your physician to verify your medications.
What If The Passive Exposure Drug Test Is Positive?
If the drug test is positive, it means that it's highly likely:
Someone was around or near smoke or drugs
Someone directly inhaled smoke
Someone had direct contact with someone who's using drugs – their sweat or the oils on their skin
Someone touched someone with drugs on them, like bongs for example
Someone accidentally ate or took in drugs
You can trust our passive exposure drug tests, as well as our team, as we will work quickly and sensitively to get you the test results you need while also protecting innocent people exposed to harmful drugs.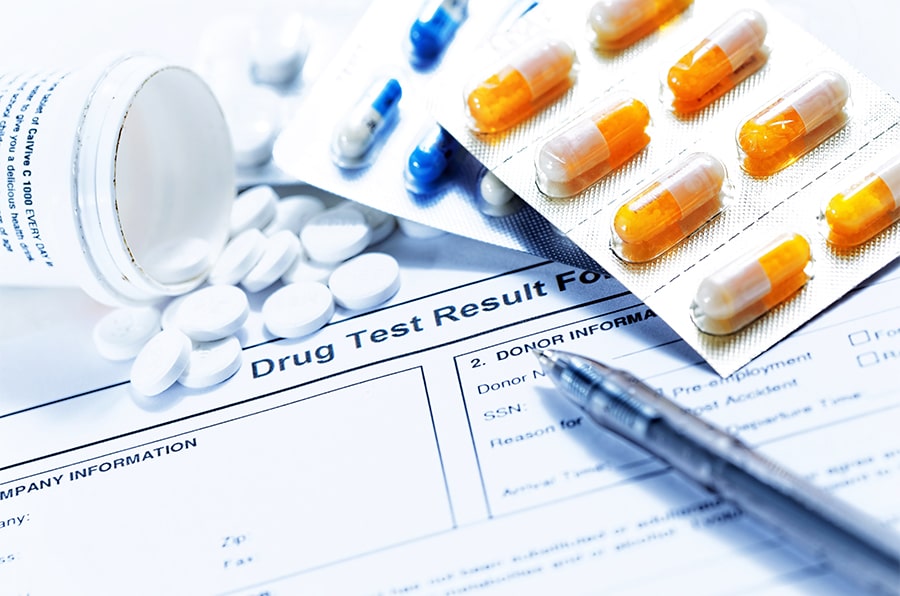 How Does Test Smartly Labs Differ?
Unlike companies that offer at-home test kits that are not performed by trained technicians, Test Smartly Labs comes to your location directly to collect evidence. To maximize the accuracy of the Environmental Surface Drug Residue testing, we collect four or more samples from various places around the home.
When it comes to keeping your family safe and making sure your children are not exposed to dangerous drugs, you need a testing partner that uses all the latest and best methods to get to the truth. Also, with regimented child passive drug exposure hair testing methodology, you get the results you need to move forward toward a solution.
If you suspect your son or daughter has been exposed to illegal or dangerous substances, contact Test Smartly Labs for more information about how we can help perform accurate and comprehensive environmental drug residue tests in your home or test your child's hair for actual Passive Exposure to drugs. By combining the Residue Testing with Child Passive Exposure Hair Testing, you can gain peace of mind that your child is in a safe environment.
Testing Services and Solutions
Find your nearest location
Kansas City

Test Smartly Labs of

Kansas City

3917 Broadway Blvd, Suite A
Kansas City, MO 64111
United States

Opening Hours :
Mon - Fri : 9am - 5pm | Sat - Sun : Closed