Drug, lab, or DNA testing can sound like uncomfortable things to sit through, and we understand that concern. This is a business that requires thoroughness and safety, and that sometimes means vulnerability from you as you trust us to use care when we draw your samples, from saliva to blood. You can know that no matter the intent or method of the test, privacy is a great concern of ours, and we always act in accordance with legal requirements of safety while doing our best to educate you on our process. We'll do everything we can to reduce discomfort, and that means following a strict procedure and testing system.
The Health Testing Process
The DNA & Paternity Test Process
A Straightforward Process Is Our Priority
Maybe you've never been to a lab before, or maybe you've been to many; in either case you are probably wondering how exactly everything is supposed to go down. Do you need your driver's license for your DNA test? Do you need to fast before your blood test? We aim to address those questions here, and along with our FAQs you can gain the right knowledge that will make your first visit a stressless experience. And hey, at the end of the day if you still haven't found some info you need, give us a call!
Careful Procedures Produce Accuracy
Frankly, not every lab kit is equipped to give you accurate and trustworthy results. To give reassurance, to get legal authentication, to administer a test with all sensitivity to our customers, all of these require an outlined and consistent procedure. As you look through our testing services, check out the "What We Need" sections for more info on each test's specific requirements for you, many of which will look a lot like this:
Make sure to bring a form of identification, which is generally social security or driver's license info, along with a photo I.D.
If you're wearing a coat, jacket, or other articles of excess clothing, make sure to take them off. We'll provide a secure place to leave all personal belongings like wallets or purses
Be prepared to empty your pockets if you're coming in for a legally or company required test.
Thoroughly wash your hands.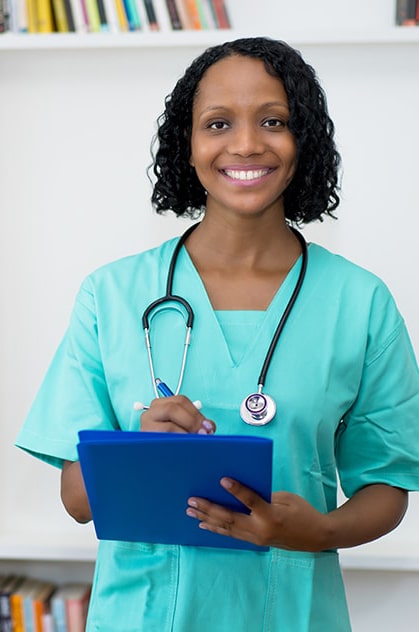 If An Observed Collection
Observed collections are required for all Department of Transportation tests. Due to the severity and seriousness of testing in these cases, we are legally required to observe a person as they are supplying their test sample, whether oral fluid or urine. We understand the sensitive nature of this requirement, and that's why we always require the tester to be the same gender of the tested person. We will provide a private room for the procedure, and all precautions will be taken to preserve the privacy of our customers.
If You Need A Test, Test Smartly!
We mean that. Not every lab is able to provide the kind of service that you can bring before a court or show to your doctor. There are many tests and examinations that we offer, and that requires experience and a systematic and careful approach to every test that we give. If you have any more questions about what we do or what we need for your test, contact us today!