We offer many different tests to walk-ins, individuals or small groups, organizations, and more. Sometimes the situation calls for more than just testing a couple of people. Group testing is a systematic approach that tackles the growing drug abuse epidemic and fights it with a secure, discreet, and holistic technique. Test Smartly Labs has spent years perfecting testing solutions for a variety of situations.
Employer Drug Testing Programs
Employees are one of the most valuable assets of any business or organization – just ask the employer! Their productivity or lack thereof greatly affects the performance of an organization. This is why it's critical to take good care of each individual and give them all of the tools and resources necessary for them to succeed.
DOT Drug Testing Programs
Being certified to administer tests that are recognized by the Department of Transportation requires advanced equipment, methods, and the most reliable results, and each of these three define our Test Smartly Labs locations. Test Smartly Labs meets all necessary specifications and can efficiently perform your business' drug and alcohol tests to help you stay compliant with DOT regulations.
Academic Drug Test Programs
From students to teachers, professors to principals, everyone benefits from a wellness program on a school campus!
Test Smartly Labs works with educational clients in a variety of ways. From providing on-site preventive health screenings to testing teenagers and athletes for illegal drug use, let us become one of your many trusted partners on campus.
Court Ordered Testing
Sometimes scientific proof is needed for the judge and jury to make an informed decision. Test Smartly provides you with thorough and quick testing options you need to win your case.
Individual Drug Testing
We provide state-approved testing options for individuals in need of quick, affordable, and accurate results.
Contact us to choose the best testing options for your situation!
Here are the questions we will ask you:
What drugs do you want to test for?
What is the purpose of the test? (For example: Are you testing a potential employee, or are you needing a random screening, etc?)
What time frame are you looking to test? (Drug use within hours, days, months, etc.)
Where would you like the test to be conducted? (We can collect specimens at our office, come to your location, or conduct the test at a different lab)
What is your budget for the test?
How quickly do you need the results?
The answers to these questions will help us decide which type of drug test is best for you.
Be prepared for your drug test:
Bring your Government Issued Picture ID
Bring Drug Test Paperwork or Authorization
Complete TSL Intake Form & HIPAA Disclosure
Pay for your Test on the same day it happens
Make sure you are hydrated if you are performing a Urine Test
Expect to have your nail polish removed if getting a Nail Drug Test
We do not need your prescription information but a Medical Review Officer (MRO) may contact you after collection to verify your medications.
For urine testing, plan on arriving 3 hours before we close (1 hr minimum) to provide a cushion of time for a shy bladder situation.
For hair testing, be sure to dry your hair completely before arriving.
For nail testing, be sure to clean your nails with soap and water before arriving. Also, artificial nails and polish must be removed.
What Are Your Hours?
All Test Smartly Labs are open Monday through Friday, from 9am - 5pm
The Overland Park Testing Center is also open from 9am – 1pm on Saturdays
Do We Need To Have An Appointment?
No appointment is required to come into our labs, and all of our locations are on a walk-in basis. However, it is recommended you arrive at least 30 minutes prior to closing. If your situation requires special time considerations, please call us to determine if it would be better to arrange an appointment time.
Do I Need Doctors' Orders For Testing?
No doctors' orders needed, we are a Direct-Access Testing Center. You are encouraged to consult your medical professional with your lab test results.
What's The Turnaround Time For Lab Work?
Average turnaround time is 2-5 business days depending on the complexity of the lab work. Most tests are available in 2-3 days.
Do You Need A List Of My Medications For A Drug Test?
Per protocol, the lab techs are not allowed to receive or ask for your medications. A medical review officer or MRO, a licensed physician who specializes in toxicology, will call you and ask for your medications and your physician's phone number if it's detected in your sample during testing. The MRO will then call your physician to verify your medications.
Why We Perform Observed Collections
Observed collection involves a tester (of the same gender as the person being tested) observing the direct collection of urine as it passes from the donor's body into the container. This system is in accordance with the Department of Transportation's most strict standards to minimize the abuse of drugs by any DOT-related person, from truck drivers to the Coast Guard. At Test Smartly Labs we test by these gold standards even when the DOT isn't involved to ensure maximum accuracy, minimized risk of cheating, and reliability of every test we administer. For a DOT observed collection the donor must raise his or her shirt to just above the navel, lower their pants and underwear, and complete a full rotation in view of the tester to ensure a substitution device is not being hidden.
Observed collections are necessary in circumstances where the accuracy of the test can result in a safer or more dangerous life for those related to the person being tested, such as for late-night truck drivers or pilots. Test Smartly Labs takes everyone's life seriously, including the person being tested, and we will make every effort to reduce discomfort and maintain professionalism without sacrificing security.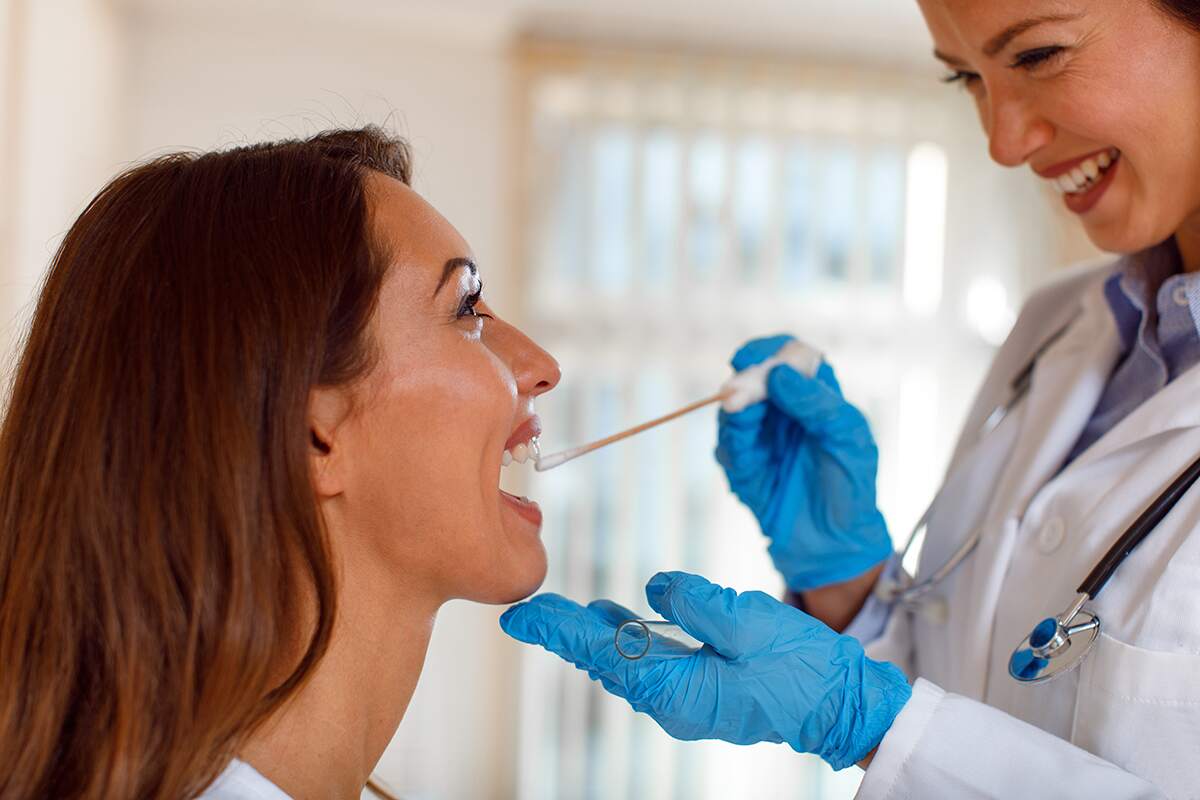 Testing Services and Solutions
Find your nearest location
Kansas City

Test Smartly Labs of

Kansas City

3917 Broadway Blvd, Suite A
Kansas City, MO 64111
United States

Opening Hours :
Mon - Fri : 9am - 5pm | Sat - Sun : Closed