5-Panel Hair Follicle Drug Test plus Expanded Opioids
Sale!
5-Panel Hair Follicle Drug Test plus Expanded Opioids
5-Panel plus Expanded Opioid Hair Follicle Drug Test: Analyzes the sample for the evidence of 5 different drugs with the additional testing for notable opioids, all in one test. Tests for OXY, HYDRO, AMP, THC, COC, OPI, PCP. Lab Confirmation/MRO Included. Specimen Type: Hair Follicle
It's easy as 1-2-3..
Choose
Location
Schedule
Appointment
Get Results
Quickly
Some people may have a prescription for opioids but do not follow doctor's instructions, turning the very addictive medications into a drug problem. This is known as prescription drug abuse. Opioid abuse has been considered a "crisis" and should be taken seriously. The growing opioid problem in the United States requires special testing beyond most common Instant Screens or 5-Panel Drug Tests.
Opioids, Opiates, and the Drug Testing Implications for American Businesses
It is nearly impossible to go through the day without hearing about the opioid epidemic. From the White House to media outlets, not a day goes by where the American people are not subjected to the latest statistics, the newest court cases, or the most recent treatment option. However, despite the constant coverage and warnings about the crisis, it appears that the full gravity and potential impact of the epidemic is widely misunderstood. A lack of common language and incorrect terminology has led to misconceptions about the widespread dangers the opioid epidemic poses, as well as a false sense of reassurance that the situation is improving. For businesses, the potential impacts go beyond societal and ethical expectations. With opioid and opiate addiction impacting such a large number of Americans, the moral obligation to create safe products, safe services, and safe work environments leaves organizations with no choice but to take notice.
How To Know If Someone Is Addicted To Opioids
Many employers have no idea their employees are abusing opioids. At Test Smartly Labs, we can help train you on what to look for. Below are signs your employee may have an opioid problem:
They're sweating, but it's not hot and they're not menopausal
Their pupils are small
They complain of nausea or act nauseated
They're constipated or having bowel issues
They have very shallow breathing
Their speech may be slurred
They're not the same person – not interested in what they used to love.
Not all of these are indicators someone is abusing opioids, nor is this a conclusive list. However, if someone's showing multiple signs it may be time to say something.
Speak to one of our experts to learn more about the testing methods and drugs of abuse that can be tested.
Types of Opioids
Many Americans have taken an opioid before, whether it was for back pain or following major surgery. Some of the most commonly known forms of opioids include drugs (and their brand names) like:
Codeine
Fentanyl
Hydrocodone/Dihydrocodeinone
Hydromorphone
Meperidine
Methadone
Morphine
Oxycodone
Oxymorphone
Opioids vs Opiates
Despite the common misconception that the words opioids and opiates are interchangeable, these are two very distinct groups of narcotics. While both opioids and opiates have medically approved and viable uses, often prescribed to relieve pain or a variety of other common ailments, both are commonly misused by individuals with substance abuse addiction and disorder.
Aside from the similar names, the medicinal use, and proclivity for abuse, opioids, and opiates also impact the body in a similar fashion. Both narcotics, opioids, and opiates block pain receptors and provide an overall feeling of wellbeing and euphoria. Another unfortunate similarity between the two narcotics is their highly addictive and life-threatening impact on the individual consuming them. Unlike other substances, opioids and opiates can create a dependency on the human body upon first exposure. In addition to the tremendous amount of physical damage these narcotics can cause to the body and mind, opioids and opiates have the highest rates of fatal overdoses.
In the end, true differentiation between opioids and opiates is simple: Natural versus synthetic.
Opiates are derived from natural substances and matter, typically the sap and fibers of the poppy. Common opiates include opium, morphine, codeine, and heroin. While this difference might seem subtle, the overarching impact it has on the addiction epidemic is immense.
Opioids, however, are chemical compounds that are synthetic – or manmade. With nearly 500 different opioid chemical compounds synthesized in the lab, it is no wonder the media and general public refer to these narcotics by a generic term – however, the implications of having such a wide variety of chemical compounds with a vast range of potency and detectability has only proven to exacerbate the epidemic.
Be prepared for your drug test!
Bring your Government Issued Picture ID
Bring Drug Test Paperwork or Authorization
Complete TSL Intake Form & HIPAA Disclosure
Pay for your test on site
Make sure you are hydrated if you are performing a Urine Test
Expect to have your nail polish removed if getting a Nail Drug Test
We do not need your prescription information but a Medical Review Officer (MRO) may contact you after collection to verify your medications.
For urine testing, plan on arriving 3 hours before we close (1 hr minimum) to provide a cushion of time for a shy bladder situation.
For hair testing, be sure to dry your hair completely before arriving.
For nail testing, be sure to clean your nails with soap and water before arriving. Also, artificial nails and polish must be removed.
What Are Your Hours?
All Test Smartly Labs are open Monday through Friday, from 9am - 5pm
The Overland Park Testing Center is also open from 9am – 1pm on Saturdays
Do We Need To Have An Appointment?
No appointment is required to come into our labs, and all of our locations are on a walk-in basis. However, it is recommended you arrive at least 30 minutes prior to closing. If your situation requires special time considerations, please call us to determine if it would be better to arrange an appointment time.
Do I Need Doctors' Orders For Testing?
No doctors' orders needed, we are a Direct-Access Testing Center. You are encouraged to consult your medical professional with your lab test results.
What's The Turnaround Time For Lab Work?
Average turnaround time is 2-5 business days depending on the complexity of the lab work. Most tests are available in 2-3 days.
Do You Need A List Of My Medications For A Drug Test?
Per protocol, the lab techs are not allowed to receive or ask for your medications. A medical review officer or MRO, a licensed physician who specializes in toxicology, will call you and ask for your medications and your physician's phone number if it's detected in your sample during testing. The MRO will then call your physician to verify your medications.
Addiction Crisis in America
The numbers are staggering. According to the Substance Abuse and Mental Health Services Administration (SAMHSA), an estimated 10.3 million Americans over the age of 12 misused opioids and opiates in 2018. Of the 10.3 million, only 808,000 individuals were abusing heroin while 9.9 million Americans were abusing and misusing prescription medication. With opioids and opiates accounting for nearly 70% of all overdose deaths in 2017 and an alarming 130 overdose deaths occurring daily, the deadly impact of the addiction crisis in the United States has safely reached epidemic status. The key to combating this crisis is education and understanding – identifying a common language and basic understanding of the drugs involved, the correct terminology, how it can go undetected, and steps that can be taken to identify it moving forward.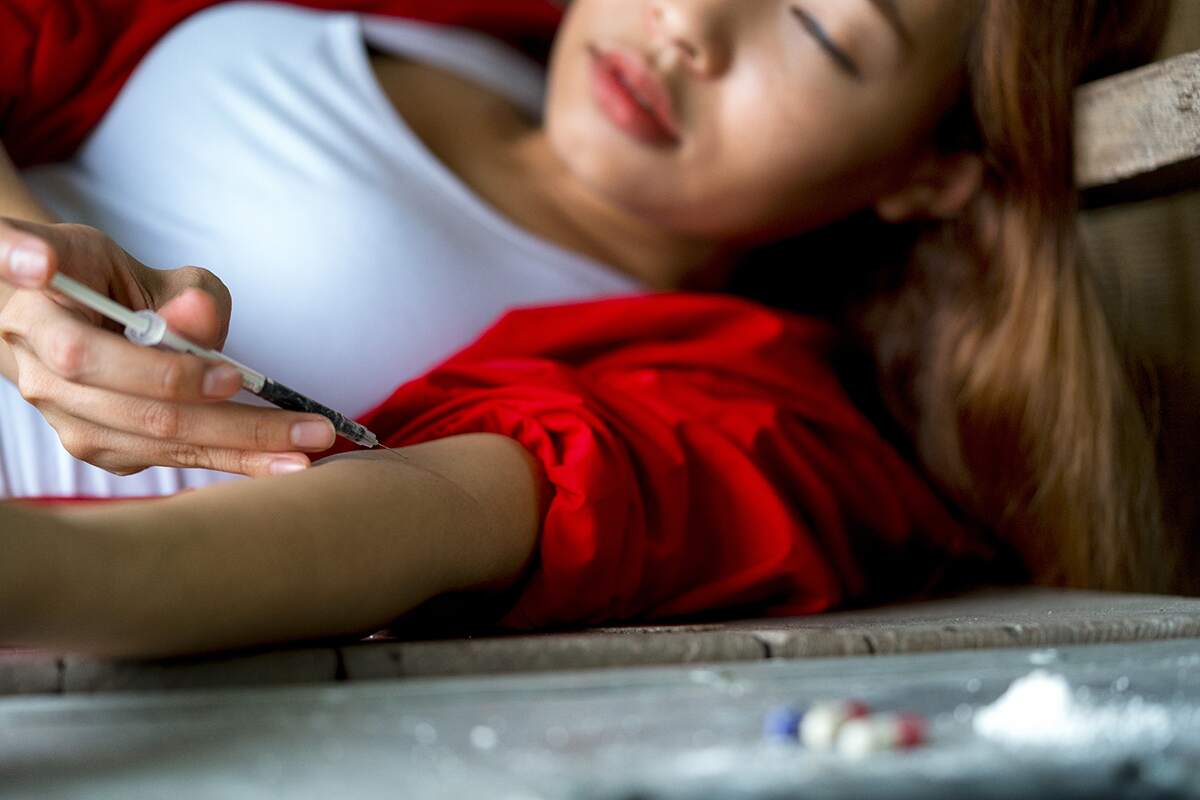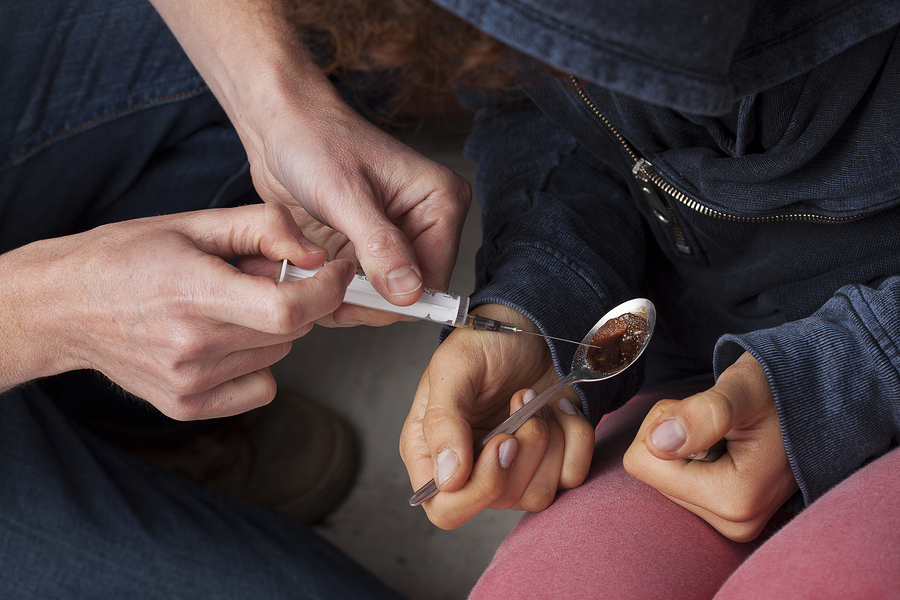 What's the Difference: Heroin, Fentanyl, Morphine, and Oxycodone
Within these two separate groups of narcotics, there are four specific drugs that run more rampant than others. Heroin and morphine are among the two most common opiates in the world, while fentanyl and oxycodone are the two most widely used opioids.
Naturally derived from the poppy, morphine has been used medicinally for years, relieving pain and providing comfort to those at the end of life. Considered a Schedule II drug, it is recognized as having significant potential for misuse and abuse, while still having acceptable medical and therapeutic uses. Heroin, a heavy narcotic which is processed from morphine, is considered a Schedule I drug, with the federal government determining that there is no therapeutic or medicinal value in the substance.
Oxycodone was developed as a synthetic alternative to morphine, providing similar pain relief and comfort when utilized in a safe and supervised medical setting. Similar to its natural counterpart, oxycodone is considered a Schedule II drug.
Like oxycodone, fentanyl is an opioid – one of the strongest opioids in existence. Considered an opiate-based opioid, fentanyl is prescribed to patients who have developed a resistance to other opiates and opioids. Considered an opioid due to its synthesized nature, but based on natural opiate compounds, this Schedule II drug requires a small dosage to deliver a huge impact. Fentanyl has seen a sharp rise in overdose deaths due to it being added to other illicit drugs such as heroin.
Standard 5-Panel Instant Drug Screen Won't Cover It!
With such alarming addiction numbers and a wide swath of illicit and prescription drugs being abused, the need for accurate and reliable screening and testing is more critical than ever. Traditionally, government agencies, treatment centers, employers, and other concerned parties have sought answers in the Standard 5-Panel Instant Screening. Fast, efficient, and comparatively affordable, this testing option has long been regarded as the industry standard for identifying individuals who have been in contact with a list of five specific narcotics and other substances, including cocaine, amphetamines, marijuana, PCP, and opiates.
…and this is where the confusion in terminology comes in.
As previously stated, opiates and opioids are entirely different groups of narcotics. While the 5-Panel Instant Screening does cover opiates such as heroin, codeine, and morphine, it does nothing to pick up or identify any of the 500 different opioid compounds. When revisiting the 2018 SAMHSA results mentioned earlier where nearly 10 million Americans were abusing opioids in contrast to the 808,000 individuals using heroin, it becomes clear that the 5-Panel Instant Screening is simply not enough to face the current crisis.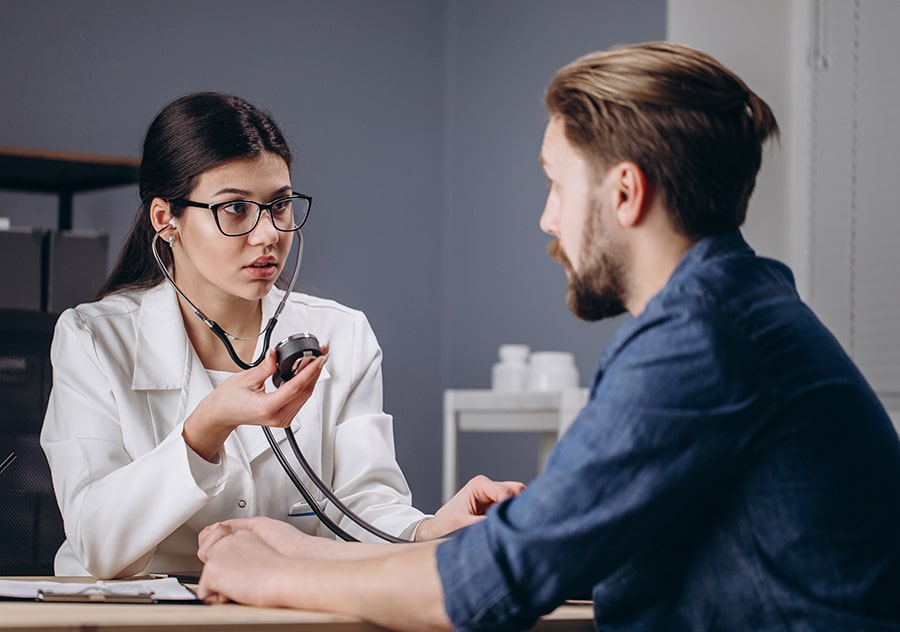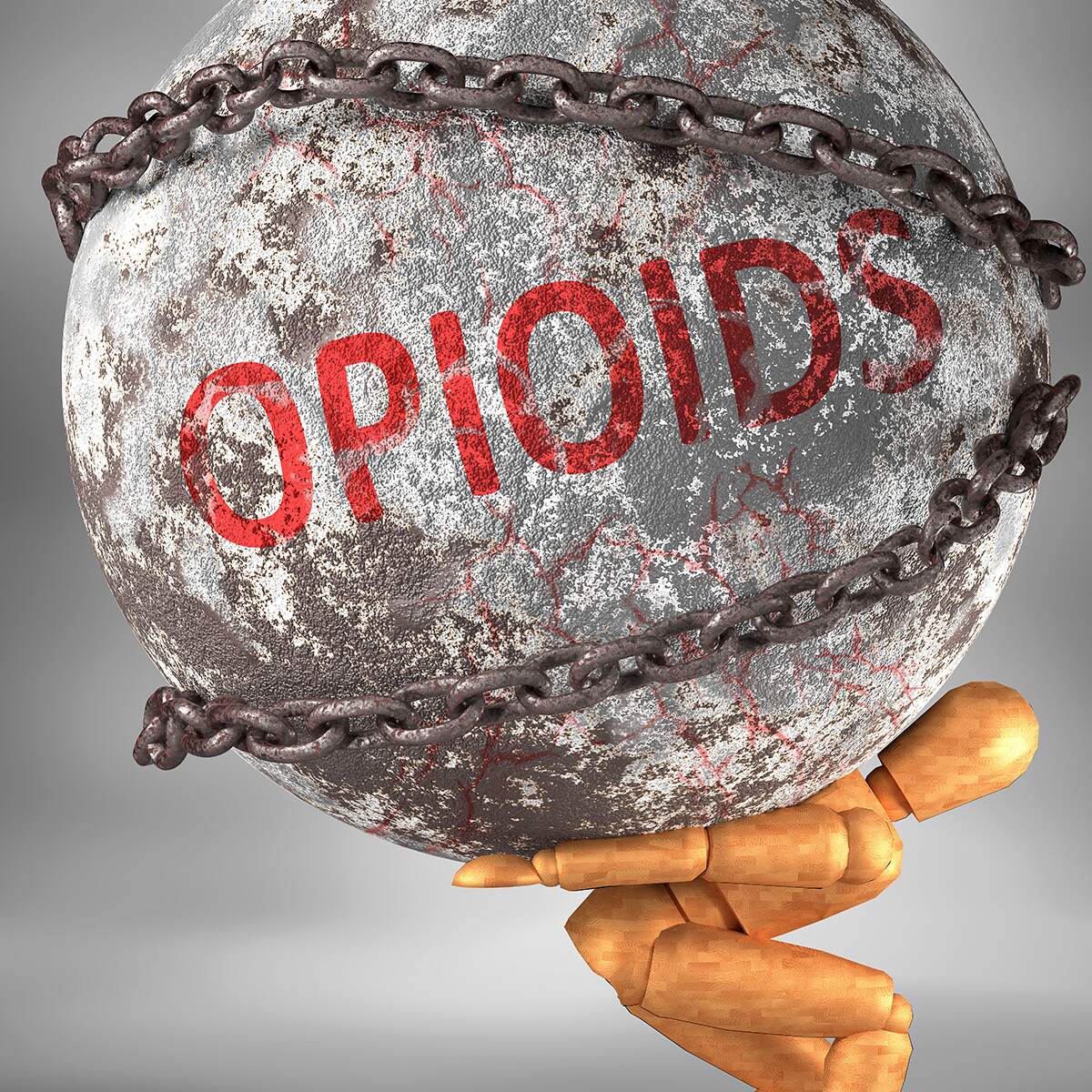 Detecting a Broader Range of Opioids
As the impact of the opioid epidemic continued to expand throughout the United States, measures began to be taken to effectively identify, treat, and support individuals in the throes of addiction. For the first time in the history of the United States, a single class of narcotics was responsible for a statistically relevant percentage of American deaths. Responsible for more American deaths than the flu, pneumonia, kidney disease, and suicide, the importance of addressing the opioid crisis continued to become more obvious every day. In addition to the astounding statistical data, the opioid epidemic has proven to be wholly unique in comparison to any other American health crisis in that it has impacted every walk of life, every occupation class, every socioeconomic demographic, and every state in the country. The opioid crisis has impacted individuals living in mansions, in the suburbs, in the city, or on the streets equally. Truck drivers, stay at home moms, grandfathers, stockbrokers, school teachers, and public officials alike – there has been no group of people immune to the devastating impact of opioids, and as such, the health and safety of the general public has also been put at risk by the crisis. From treatment programs, to support groups, to addiction counseling, the American people and the federal government have begun the work of bringing the opioid addiction epidemic to an end.
At the core of ending the epidemic are effective and accurate testing, screening, and identification of individuals impacted by opioids. However, with over 500 different variations of opioids synthesized in a lab, the task of creating such a test remains an undertaking of epic proportions.
After years of development, the Standard 5-Panel Instant Screening was updated and expanded to detect several opioid variations, as was the Standard 10-Panel Instant Screening. These expanded screening options now include several of the most lethal opioid variations such as fentanyl, oxycodone variants, methadone, hydrocodone, and more. This testing has become critical in ensuring public safety, improved outcomes, and overall societal improvements.
Why Opioid Testing Matters for Businesses
For businesses, the risks and impacts of the opioid addiction crisis are far more acute. With nearly every subsection of American society impacted by opioid abuse, businesses must heavily weigh the potential impact of hiring or employing an individual misusing these drugs. Studies have shown that any type of chemical dependency results in chronic absenteeism, questionable judgment, elevated risk of violence, and an increased occurrence of theft. In some occupations where, heavy equipment is being operated or human lives are in balance (such as a car, bus, boat, or airplane operation), the potential risk of catastrophe is unfathomable.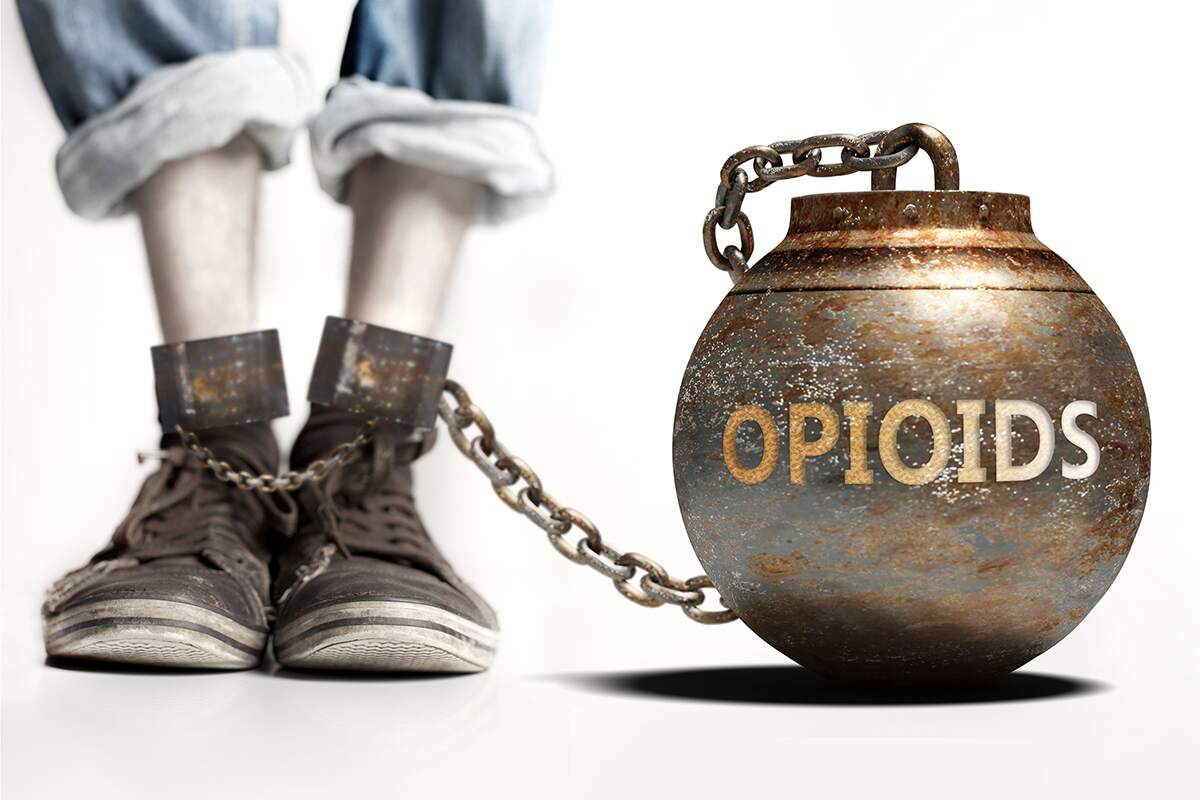 Beyond the moral and ethical obligation to protect your employees, customers, and the general public, screening for opioid addiction and abuse protects the organization from potential lawsuits, bad publicity, and loss of resources.
The process of detecting opioid use, thankfully, is now a relatively simple one that does not require costly partnerships with medical facilities or health insurance hassles. With simple and easy to access expanded opioid screening, candidates and current employees can be tested quickly, efficiently, and affordably. With testing options that include urine, saliva, or hair follicles, any company can test for potential opioid misuse and make an informed decision that is beneficial for both the individual and the organization.
The importance of identifying, treating, and eradicating America's addiction crisis has never been more vital. However, without a full scope of the problem and reliable ways to identify it, the opioid epidemic will continue to grow. Early detection and intervention can literally be the difference between life and death, and to avoid further damage to our country, education and understanding will be the key. From testing to treatment, advances are being made daily to make the opioid epidemic a thing of the past.
Testing Services and Solutions
Find your nearest location
Kansas City

Test Smartly Labs of

Kansas City

3917 Broadway Blvd, Suite A
Kansas City, MO 64111
United States

Opening Hours :
Mon - Fri : 9am - 5pm | Sat - Sun : Closed