Instant Screen 10-Panel w Lab Confirmation/Medical Review
Sale!
Instant Screen 10-Panel w Lab Confirmation/Medical Review
Instant Screen 10-Panel: Analyzes the sample for the evidence of 10 different drugs or drug metabolites, all in one test. Tests for AMP, THC, COC, OPI, PCP, BAR, BZO, MTD, MTQ, PPX. Lab Confirmation/MRO Included. Specimen Type: Urine
It's easy as 1-2-3..
Choose
Location
Schedule
Appointment
Get Results
Quickly
Understanding Lab-Based Drug Testing Vs. Instant Drug Screening
Exploring the potential benefits, flaws, and results of drug screening options
The process and specifics related to drug screening can be overwhelming and intimidating to even the most seasoned employer, lawyer, law enforcement officer, or civilian. Drug screening is utilized for a variety of reasons, ranging from supporting a loved one in recovery, to court appointed mandate, to safety precautions for a job. Regardless of the reason, understanding the specifics and ramifications of different testing methods, as well as their pros and cons, can be vital in choosing the right test for the scenario. One of the single most important decisions when administering any drug screening is whether to utilize a lab-based screening or an instant drug screening test.
Understanding the Differences
As the names would suggest, lab-based screening takes place in an off-site diagnostic lab, while instant drug screening can deliver instant results wherever the test is administered. However, the differences between the two screening methods go far beyond the location of the testing.
Lab-based testing has a far wider range of acceptable screening specimens, offering the maximum variety of testing options. Lab-based testing can utilize urine, hair, nails, saliva or blood to screen for a wide variety of drugs or drug metabolites in any individual, whereas an instant drug screening is far more limited in the specimen collection process– typically only urine and saliva. Additionally, each type of test has different and unique purposes and applications.
The question then becomes, "Which test is right for me?" The answer depends almost entirely on what you are testing for, the purpose of your testing, how fast you need the results, and what you will do with the information upon completion of the screening. The most reliable way to decide whether lab-based test and make an educated decision from there.
Information On This Topic
High Liability Risk of DIY Company Drug Screening
In today's competitive marketplace, every employer plans to thrive in their business and to do that, employee's efforts mean a lot. But to make sure that the employees are not misusing prescribed, OTC drugs, illicit or illegal drugs in the workplace or in their personal lives; most employers understand the importance of drug testing in the workplace.
However, many employers try to save money and cut corners by conducting drug screenings by the "Do-It-Yourself (DIY)" method to control the drug usage and impairment problems. Unfortunately, most employers don't realize that "Instant Drug Screens" or "Dip Sticks" do not yield conclusive drug test results and are not nearly as accurate as lab-based drug testing. Not only that, but if disciplinary measures are taken based on inconclusive instant drug screens, the employer will be a legal risk from the employee. Not every industry requires drug screening but for many it is inevitable and highly advised. Some companies have strict policies regarding drug use while others find it as a personal matter of the workers. But the implications of being liable to the risk of lawsuits are definitive in both cases. If a company does not consistently apply drug screening practices to new and existing workers, and someone by accident injures himself or other employees due to impairment caused by drug or alcohol use, the company may be challenged and sued for negligence in a court of law. Legal actions would likely result in lawsuits and costly court cases where core questions of a prosecutor or attorney will likely be, "Why didn't you drug test your employees for drug use?" "Do you have a Company Drug Policy" or "Do you use a professional drug testing company or DIY?" Major liabilities risks exist for DIY drug screening and for no drug testing in the for workplace. These issues should be tackled very carefully and taken seriously.
Drug Screening: Who? When? and How?
It should be understood that different states have different laws for drug screening and drug testing employees. Some states might find it as intrusive to worker's privacy while others might embrace such policies. No doubt that drug screening may not be popular in some circumstances but it is very useful in avoiding accidents, injuries and liability in the workplace caused by drug use and impairment.
The first question is related to who the drug screening should be applied to avoid lawsuits or liability. Anti-discrimination challenges might be faced by employers, if they randomly screen workers for drug tests, on discriminating certain groups of people based on their gender, salary, ethnicity, etc., if they do not have any solid proof and written policies for having a certain employees tested. It is most suitable for employers to apply drug screening/testing to either all the employees or to group-specific high-risk workers if all workers are not liable to risks.
The next question concerns when should be the employees screened. To withstand any legal lawsuits, the primary motive of the employer must be the safety of employers, customers and all other people vulnerable to the risk. In this case, certain limitations might help an employer to survive a lawsuit challenge which include; drug screening of workers who are vulnerable to high-risk jobs such as operating heavy machinery or lifting cargo, etc., the operators who have recently faced an accident or injury while operating a specific equipment, those employees who are currently taking or have recently tested positive for drugs or are on some type of return-to-work drug program, and the reasonably suspected workers for ill-legal drug use that affects their work efficiency.
The last part of the topic is how should a drug screening be applied by a company itself for the safety of the employees as well as the company. Using a professional drug testing company with trained collectors' aides in not violating the privacy or self-respect of any employee would help the employer reduce legal liability. Other considerations include consulting a lawyer for creating a drug testing policy or keeping a written Drug Policy that addresses all the employees and the use of drugs and its implications concerning the company. The confidentiality of test results and consistency of dealing with the workers is essential to any drug testing or screening program or policy.
For help with your company drug testing, contact Test Smartly Labs today…
If Your Business Doesn't Drug Test, Will You Attract Illicit Drug Users?
The United States is heavily involved in the drug crisis and the gravity of the issue can be judged from the fact that America is only 5% of the world's population but is responsible for buying over 60% of the world's supply of drugs.
And the majority of these drug users/abusers are found at American workplaces. Be it a large corporate or a small business, you will find these drug users everywhere. According to a report, 77% of the illicit drug users are either full or part-time employed.
Almost 8 out of every 10, individuals and workers are involved in consuming some form of drugs. That's makes around 9.4 million workers to be involved in this mess. As this is a very large number, we can safely assume the major impact of employee drug abuse has on businesses. Taking drugs can decrease their work efficiency and productivity which will greatly affect the business or company profitability. Employees also suffer from illnesses and lose valuable time at work and in worst cases people can die due to overdose or accidents. Unfortunately, this will affect their payouts on insurance claims for their family.
Employees also stop appearing on their jobs calling for 'sick days' more frequently. At times, they don't bother to make an excuse or go back to work. In addition, when they do appear at their workplace, they become more involved in accidents in the workplace. They become involved in workplace property damage and theft. Moreover, they will be also late on deadlines and the work they submit will be either inaccurate or unprofessional.
How workplace should handle drug abuse problems?
Since the cases of employee drug abuse are increasing day by day, workplace management is now taking certain measures against this problem. They are introducing company-wide anti-drug policies; comprehensive employee drug abuse education and drug awareness programs; drug testing programs; employee assistance (EAP) and rehabilitation programs.
Is drug testing accurate?
Yes, when done properly. The procedure of drug testing involves a few steps. In the first step, generally the person's urine is tested. The typical procedure is a two-step process in which one half of urine sample is tested using a relatively simple, inexpensive, yet highly accurate "screen" (usually an "immunoassay"). If the screen shows the negative result, it usually means that person appeared negative against the drugs being tested for which further means that they are not consuming it. If the screen shows the non-negative result, then a second test will be performed at a diagnostic lab for confirmation of the substance in question. Upon the confirmation findings, a Medical Review Officer (MRO) will contact the donor directly to obtain any prescription medications that he or she is taking. Once the entire analysis is done and the result is positive, this means that a person is consuming drugs. If done properly, this test is very accurate. It is important to note that an "Instant Screen" without Lab Confirmation and an MRO review should never be considered a conclusive result and would not stand up to a legal challenge.
Can employee drug abuse affect me?
Employee drug abuse can greatly affect you. From an economic point of view, it can cause higher insurance rates higher health care costs, and higher consumer prices. Moreover, this will also generally lead to a higher crime rate. People can also get harassed at the workplace by such drug consuming employees asserting peer pressure or simply because they are impaired. If you are a CEO, Manager, or Owner of a company, your business will be greatly affected if a drug problem exists in your workplace.
Do these prevention programs work?
If the company actively participates in educating its employees regarding drug abuse, it can have a very positive impact. The people involved in drugs don't even bother to apply such companies where they openly educate employees about drugs or have very clear and strict drug-abusing policies. If such people are already working in these companies, they might stop using them due to the fear of being caught and fired. A random drug program is recommended to keep your workplace drug-free.
There are many success stories that celebrating success or drug prevention programs. However, a particular case of the US Navy in the 1980s is very famous. Some active personnel were tested positive for drug consumption. They introduced a very thorough drug abuse prevention program due to which there was a decrease in drug abuse cases. The percentage of such cases dropped from 28% to 4% which was a huge success.
For help understanding all of the drug screening/testing options available, please contact Test Smartly Labs today…
Teen Drug & Alcohol Testing
Whether you're a parent searching for truthful answers or a caseworker, social worker or professional working with juveniles – Test Smartly Labs can help. We have experience in testing teens for drug and alcohol use and can help you get to the bottom of things – quickly.
Teenage drug and alcohol use is not a new problem; for decades America has struggled to keep its young generations off of drugs and out of the liquor cabinets. And while many strides have been made to reduce illegal drug and tobacco use, issues still remain amongst many adolescents and college students.
How Common Is Teenage Drug Use Today?
The National Institute on Drug Abuse (NIDA) has monitored adolescents and college students since 1975 and publishes a yearly survey called "Monitoring the Future" which illuminates teenage drug use.
In the 2016 survey, it found:
- "The percentages of students seeing great risk of smoking marijuana regularly is at or near the lowest point ever recorded in the study—58%, 44%, and 31% in grades 8, 10, and 12, respectively."
- "Young people are less concerned about the dangers of using prescription drugs outside of medical regimen because they are widely used for legitimate purposes."
- "The use of so-called "bath salts" (synthetic stimulant cathinones) rose significantly (but just by 0.5% to 0.9%) among 8th graders in 2016. Similarly, cough and cold medicines used to get high (which usually contain dextromethorphan) rose significantly among 8th graders to an annual prevalence of 2.6%"
- "Alcohol remains the substance most widely used by today's teenagers."
What's especially concerning is the introduction of "new" drugs like synthetic drugs and bath salts (which are way more toxic), and the rise of teenagers also abusing prescription drugs. With every new advancement in the variety of drugs, every testing center across the world is forced to become even more versatile in its service offering.
The reason we are able to provide the kind of trustworthy test results every employer or parent deserves is because we do everything we can to remain informed on every front. As each new popular drug reveals itself, we analyze it and break down the best methods to trace it in the body.
For advice on how to proceed and to learn your options, contact us today.
Understanding the Differences Between Methods
As you consider which drug testing or screening method will best meet your needs, you need to consider several factors:
What am I testing for?
Some methods are better suited for identifying long-term drug use, as would be used in employment or custody scenarios. Other methods determine if an individual has used drugs in recent history, which is best suited for parole officers or recovery testing. Some tests are less likely to be subjected to adulteration, while others are operated more on the honor system. Understanding the purpose and outcomes of each method is critical when choosing which drug test to administer.
How soon do I need results?
Perhaps you need the rapid response of an instant drug screen for a pre-employment check. Maybe you need a more in-depth examination of the full panel after a car accident and can wait longer. For some prolonged screenings, it can take up to two weeks to gather the necessary data. Depending on your timeline, different methods might suit your needs better.
Will this need to be admissible in a court of law?
Not all drug tests are considered equal in the courtroom. If you need results that are Federally approved and permissible in court, you need to consider what specimen you choose to test and where you choose to test it.
Which drugs am I testing for?
While many of the mainstream drugs are testable through a variety of methods, there are literally hundreds of controlled or illegal substances that can be tested for. Additionally, some drugs have a rapid metabolism rate in various specimens – knowing what drugs you're looking for will help inform which test you should consider.
What is the likeliness of adulteration or tampering?
Some tests have a significantly higher rate of manipulation and meddling. For some pre-employment drug screens for positions of a reduced safety risk, the potential for tampering might be reduced and therefore a better fit for unobserved testing. However, a police officer administering a drug test to a parolee might choose a method that has a reduced risk of interference by having the screening be fully observed.
Below we have identified the five most common methods and specimens utilized in drug screening and testing. Each method carries with it differing detection windows, different levels of intrusion, and different drug types to be tested for – all factors in choosing the right screening option for your needs.
Be prepared for your drug test:
Bring your Government Issued Picture ID
Bring Drug Test Paperwork or Authorization
Complete TSL Intake Form & HIPAA Disclosure
Pay for your Test on the same day it happens
Make sure you are hydrated if you are performing a Urine Test
Expect to have your nail polish removed if getting a Nail Drug Test
We do not need your prescription information but a Medical Review Officer (MRO) may contact you after collection to verify your medications.
For urine testing, plan on arriving 3 hours before we close (1 hr minimum) to provide a cushion of time for a shy bladder situation.
For hair testing, be sure to dry your hair completely before arriving.
For nail testing, be sure to clean your nails with soap and water before arriving. Also, artificial nails and polish must be removed.
What Are Your Hours?
All Test Smartly Labs are open Monday through Friday, from 9am - 5pm
The Overland Park Testing Center is also open from 9am – 1pm on Saturdays
Do We Need To Have An Appointment?
No appointment is required to come into our labs, and all of our locations are on a walk-in basis. However, it is recommended you arrive at least 30 minutes prior to closing. If your situation requires special time considerations, please call us to determine if it would be better to arrange an appointment time.
Do I Need Doctors' Orders For Testing?
No doctors' orders needed, we are a Direct-Access Testing Center. You are encouraged to consult your medical professional with your lab test results.
What's The Turnaround Time For Lab Work?
Average turnaround time is 2-5 business days depending on the complexity of the lab work. Most tests are available in 2-3 days.
Do You Need A List Of My Medications For A Drug Test?
Per protocol, the lab techs are not allowed to receive or ask for your medications. A medical review officer or MRO, a licensed physician who specializes in toxicology, will call you and ask for your medications and your physician's phone number if it's detected in your sample during testing. The MRO will then call your physician to verify your medications.
Traditionally administered in a controlled environment and under some form of supervision, lab-based testing is considered the more traditional and reliable method of drug testing and screening. Often used for court orders, legal matters, high risk safety circumstances, there are several benefits and set-backs to consider when choosing lab-based drug screening.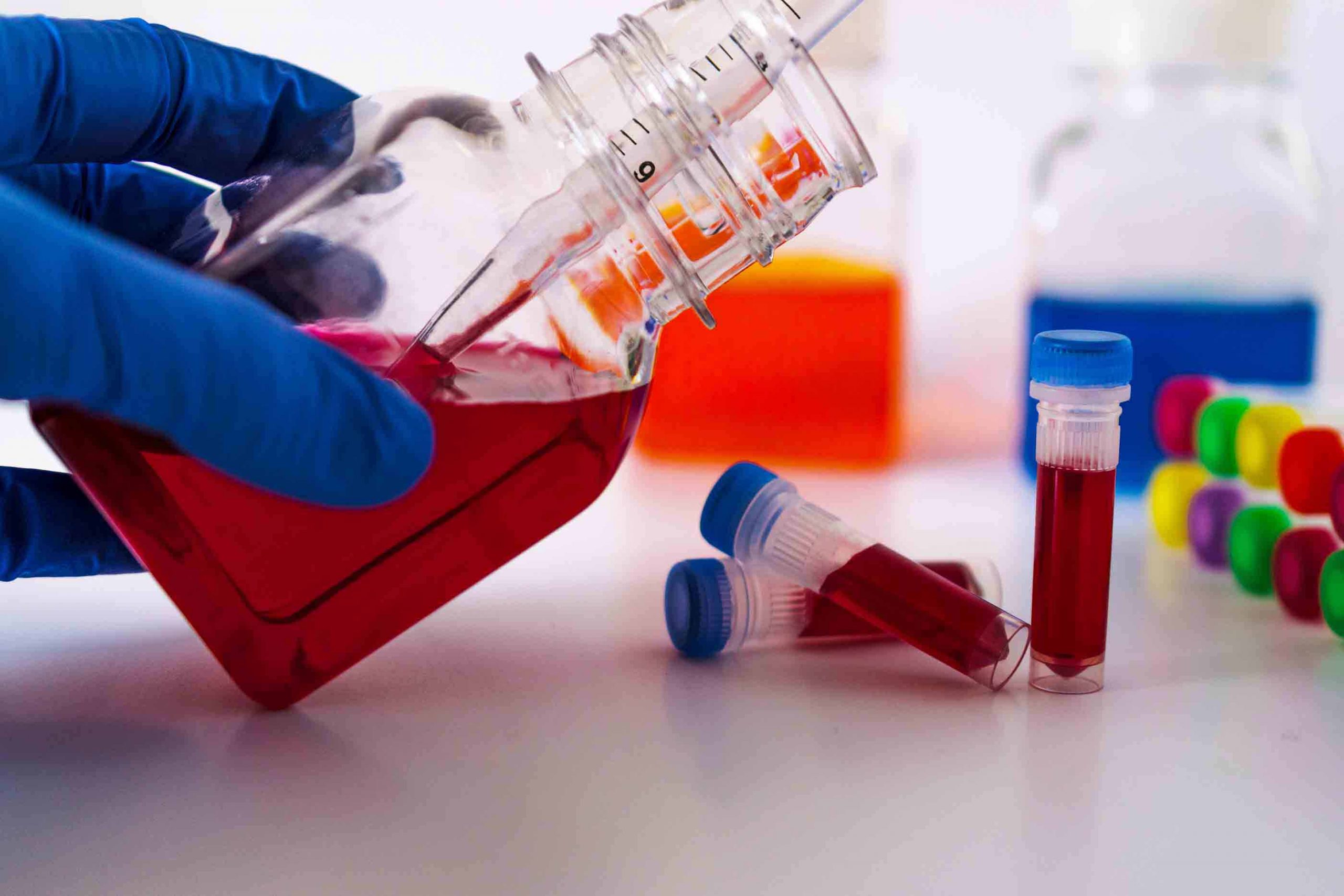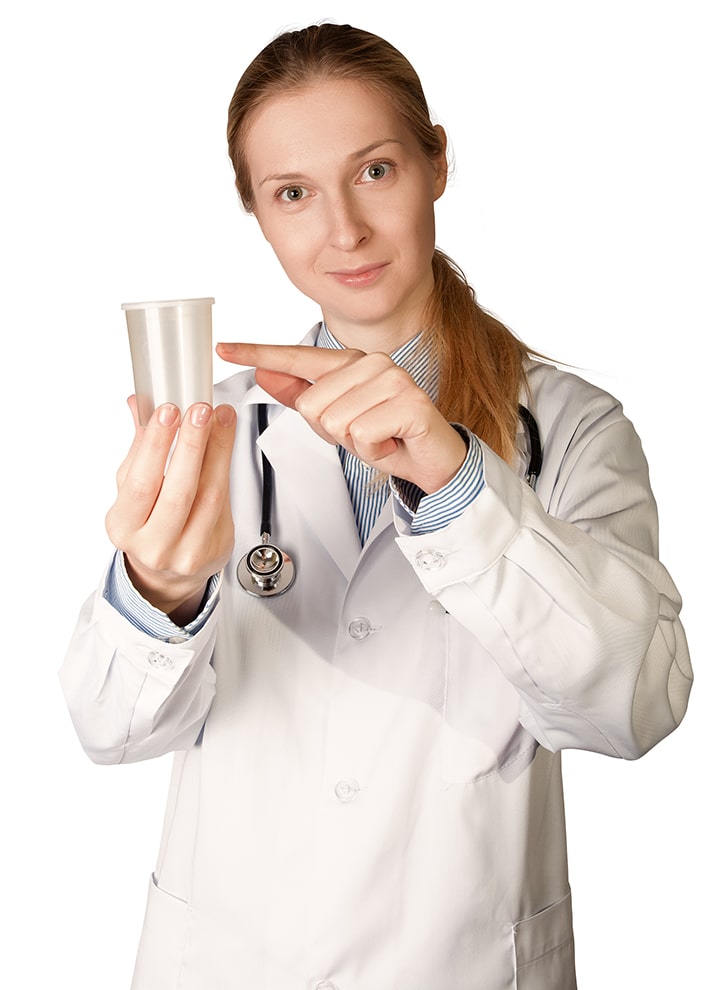 Accuracy
Regardless the tested specimen, lab-based screening delivers significantly more reliable results than the instant drug screening alternative. The higher level of sophisticated machinery utilized in the lab delivers dependable results that will hold up in any court of law. Also, next level lab confirmations and MRO reviews to ensure the accuracy of the results.
Federally, State, and Court Approved
Lab-based testing is the only form of drug screening recognized by the Federal government and a large number of state government agencies. Additionally, lab-based drug screening is the only method recognized in a court of law.
Wider Options for Testing
With the wide array of specimen options available to lab-based testing, it stands to reason that there are far more options to specify what substances, thresholds, or timeframes you are screening for.
Greater Sensitivity
With precise and expert administration of screening, lab-based testing can potentially identify hundreds of substances, illicit or not. Beyond being able to identify a large number of substances, lab-based drug testing can pick up on chemicals that might otherwise be overlooked by an instant drug screening.
Automatic Retesting of Non-Negatives
It is critical to understand the difference between testing positive for a drug and testing non-negative. The majority of testing will identify non-negatives, something that simply states that the specimen is inconclusive of the substance – but not necessarily testing positive for it. In lab-based testing, non-negatives are automatically retested for lab confirmation and then a Medical Review Officer (MRO) will contact the donor for possible prescriptions before determining the drug test positive or negative.
Turnaround Time and Waiting Period
Unlike an instant drug screening, lab-based testing can take a couple of days to receive a result. Once a specimen is obtained, it needs to be sent to the lab, tested, analyzed, quantified, and verified before results can be received.
Typically, More Intrusive
There is no way around it: Lab-based testing can be far more intrusive to the individual being tested. Whether hair is being cut from their head, blood is being drawn, or patches are being adhered to the body, the process is far more intrusive.
Often Location Based
The majority of lab-based drug screenings require off-site travel to have the test administered. However, Test Smartly Labs has the ability to do on-site and mobile lab-based drug and alcohol testing.
Possibly More Expensive
It stands to reason that with additional testing, additional options, and additional support staff comes additional cost. The overhead cost of administering lab-based drug testing translates directly into a higher purchase cost. However, if Instant Screening is done properly it should include lab confirmations and MRO review which can make Instant Screening more expensive than lab-based testing. Test Smartly Labs bundles lab confirmations and MRO services to save our clients money and because it is the right way to test.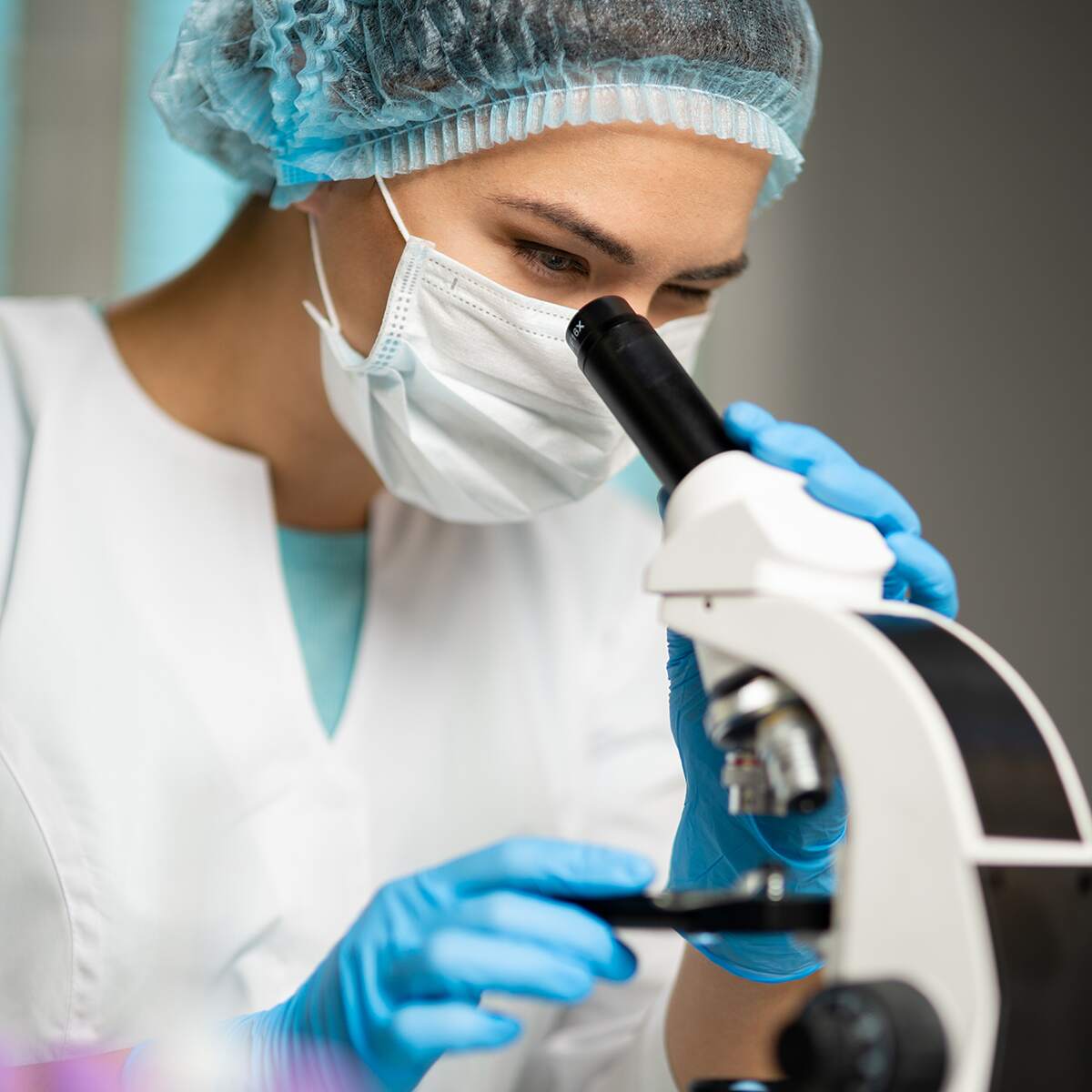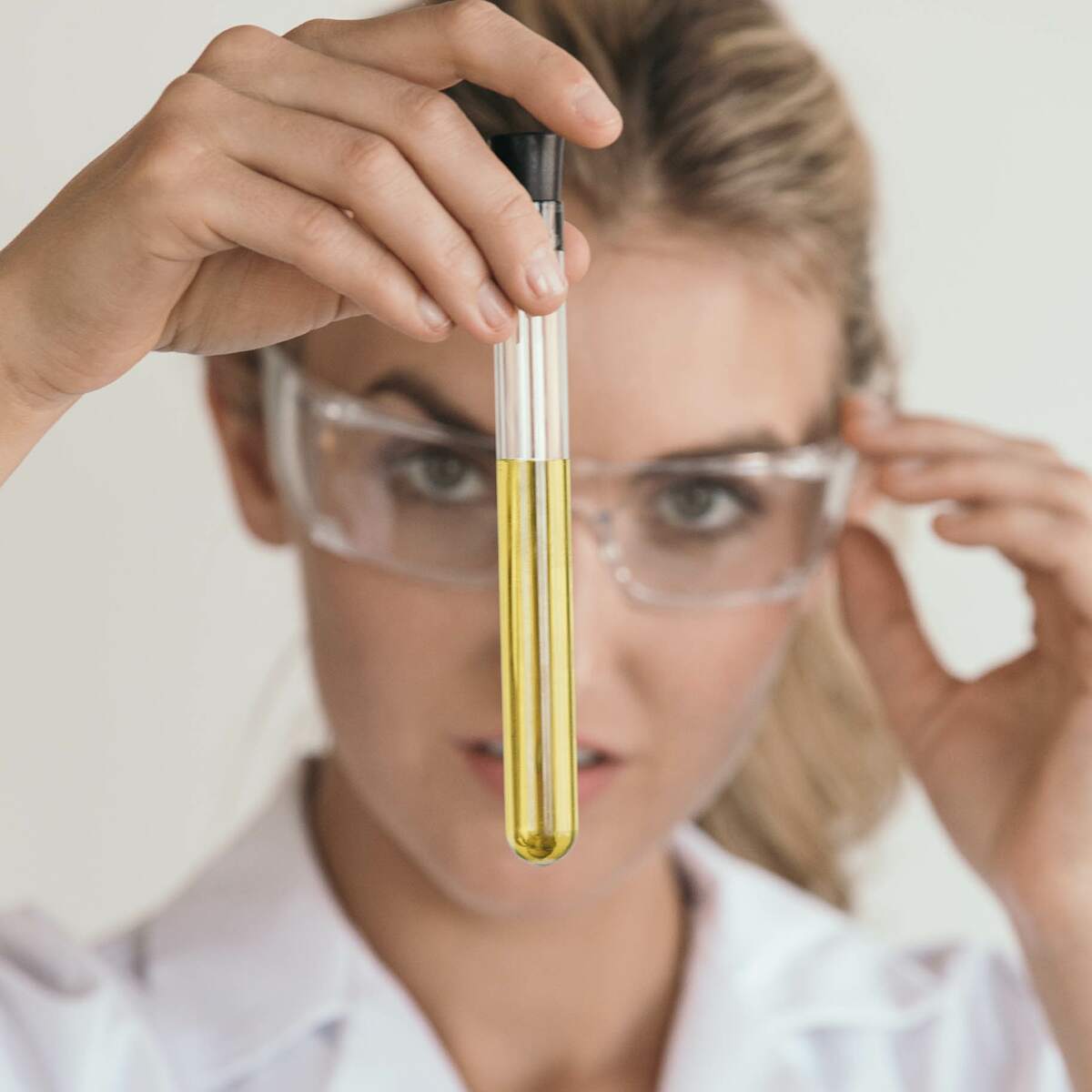 The more mobile and speedy option, instant drug screening is often administered in the home, in the office, or even in a school setting. Instant drug screening can be used for home purposes, employment, mass hiring situations or job sites. Instant Screening are not conclusive and should not be considered as a "Drug Test." An Instant Screens only shows a negative result or non-negative result. It is not conclusive a positive drug test and should never be used as a final verdict on drug testing.
Instant Drug Screening Pros
Instant Results
Unlike lab-based testing, instant drug screening results are available (almost) instantly. Within a few minutes, quick results are available for consideration and examination.
Can Be Administered Anywhere
The mobile and less technical nature of instant drug screenings lends to far more flexible testing location options. Whether administered in the office or off-site, instant drug screenings don't require a lab setting at all but a restroom will be needed.
Several FDA Approved Options Exist
While the results of an instant drug screening might not be recognized in legal matters or for the Federal courts, there are still verified FDA approved testing products that are able to deliver quality results.
Inexpensive
Without lab to send away to and less overhead, the cost of instant drug screening is typically far less expensive than its lab-based counterpart. However, non-negative results should be sent to a diagnostic lab for lab confirmation and an MRO review which will likely end up costing more in the long run.
Covers Dozens of the Substances
While not as varied as lab-based, instant drug screenings typically offer the most commonly sought-after substances.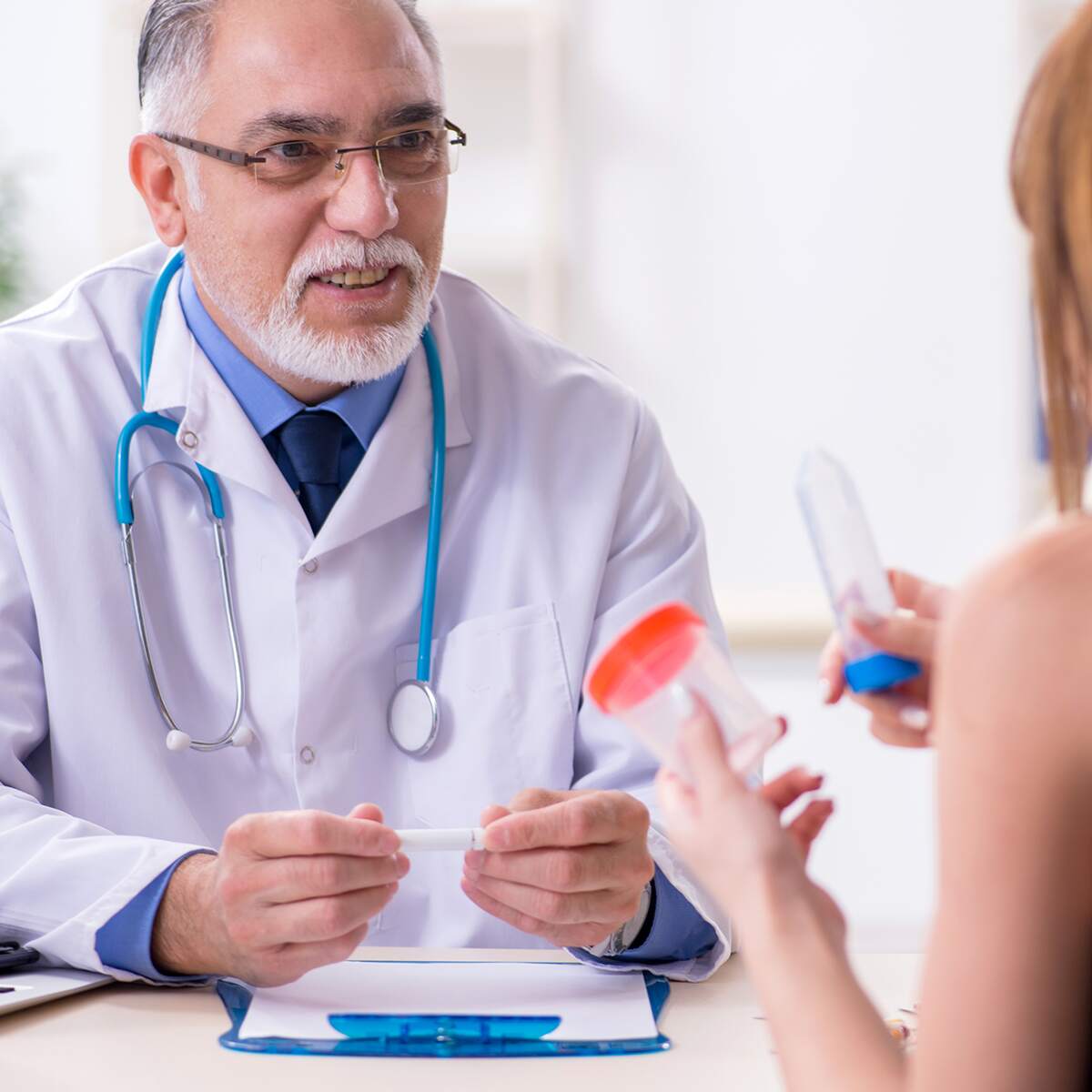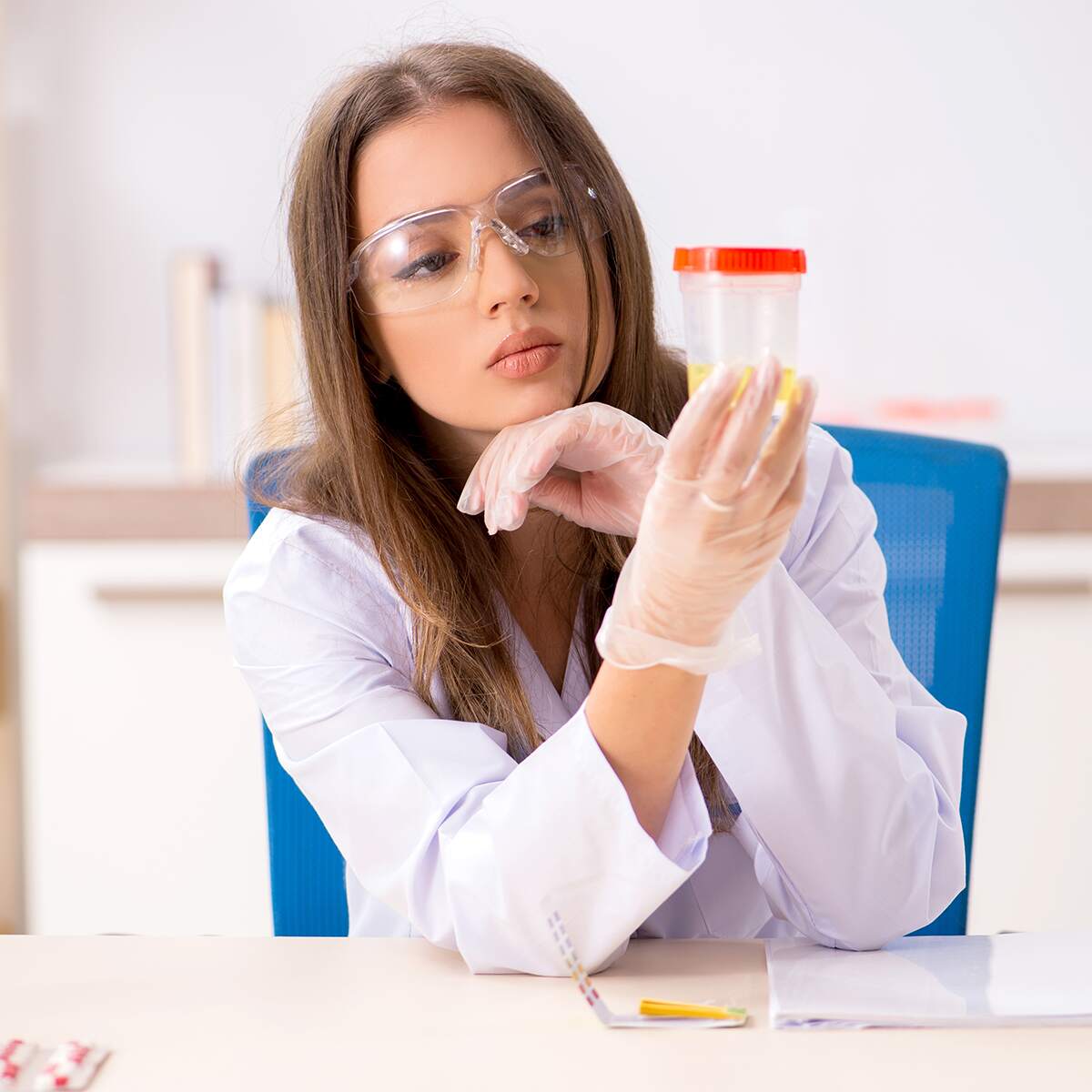 Will Not Hold Up in Court
In legal matters, an instant drug test will not be considered reliable or substantial enough for consideration in a court of law.
Less Accurate
Instant drug screenings are more prone to inaccuracies or misinterpretations, due in part to the less sensitive nature of the test, the wide variables, the inability to retest non-negatives, or human error.
Varying Thresholds
Depending on what test you purchase, thresholds and sensitivities may vary greatly. Additionally, some testing companies can change their thresholds with little notice.
Limited Specimen Types
Instant drug screenings are only able to examine two types of specimen – urine and saliva. The limited options for specimen also limit the screening potential for the tests.
Ultimately, the decision on what type testing option is right for your specific circumstance depends entirely on your individual needs. By examining the benefits and drawbacks of both types of testing, you can make an educated decision on whether lab-based or instant drug screening will best suit your needs.
To learn what may be best for your situation, contact Test Smartly Labs…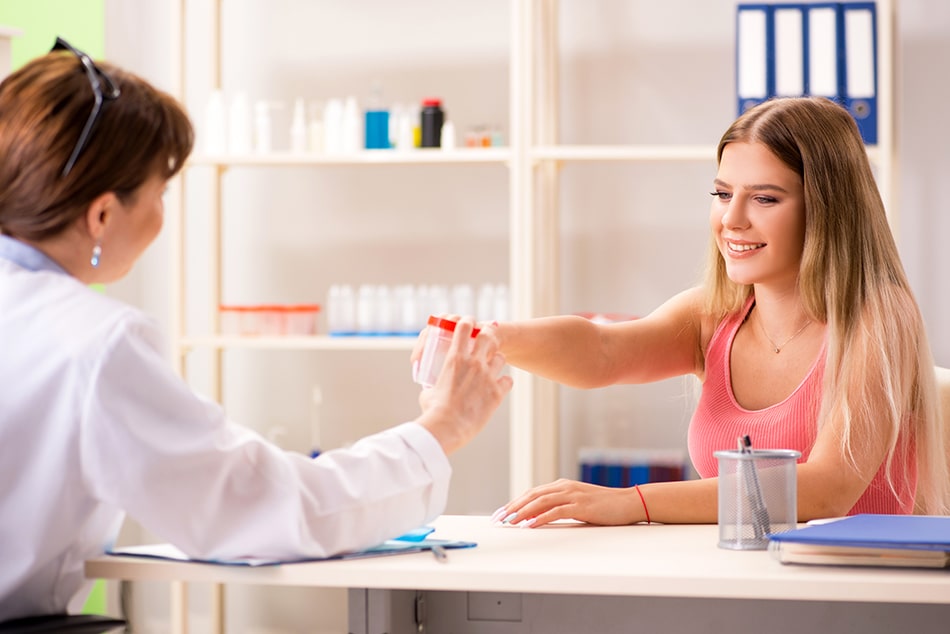 Testing Services and Solutions
Find your nearest location
Kansas City

Test Smartly Labs of

Kansas City

3917 Broadway Blvd, Suite A
Kansas City, MO 64111
United States

Opening Hours :
Mon - Fri : 9am - 5pm | Sat - Sun : Closed