Understanding Drug Testing Panels without Marijuana (THC)
Statistics show that 7 in 10 Americans have used drugs while at work, while 70% of the Americans dealing with drugs and alcohol are employed. While the general view regarding heavy drugs such as Cocaine, MDMA, or Morphine is quite clear, there's one drug that falls into a grey area.
Consumption of marijuana in the United States is still considered illegal under federal law, even if some states deemed it legal for medical and recreational use. In thirty-three states, along with the District of Columbia and the territories of Guam and Puerto Rico, marijuana consumption is allowed for individuals who are dealing with particular medical issues and even chronic pain – but it still requires a recommendation or a medical prescription from a certified professional.
In Alaska, California, Colorado, Illinois, Maine, Massachusetts, Michigan, Nevada, Oregon, Vermont, Washington, and the District of Columbia, cannabis can also be used recreationally. The ever-changing laws and regulations create multiple challenges for lawmakers and employers who want to put a strict no-drug policy in place by testing employees for drug use regularly.
Should you exclude cannabis from your workplace drug testing?
The Ethyl Glucuronide (EtG) test detects the presence of ethyl glucuronide, a breakdown compound of ethanol, the intoxicating agent of alcohol. Ethyl Glucuronide is a non-volatile, water-soluble direct metabolite of ethanol and the most relevant biomarker for alcohol consumption. EtG can also be screened using blood, hair, and nail samples, but the urine test remains the most popular option.
As marijuana is becoming more and more socially acceptable to some, many employers are wondering whether they should thin out their candidates' pool by requiring marijuana drug testing. As this issue is highly debatable and your stance may depend on your personal views and lifestyle, it's essential to know that you have the option to test your employees for drugs without testing for cannabis (THC).
Some states provide workplace protections for registered medical marijuana users, while other states make clear that employers have the liberty to refuse any marijuana use, even if it's off duty. Some considerations may be to engage in a transparent dialogue with the employee and stay reasonable, especially if medical concerns are involved. For example, in Nevada and New York, individuals who consume cannabis for medical reasons are considered legally disabled and are protected by law. Nevada is the first state that passed a law stating that employers are not allowed to refuse to hire an applicant who tested positive for marijuana use in the pre-employment screening process. At the same time, if an employee that consumes marijuana for medical reasons (and is able to prove it legally) is fired because of a positive drug test, they may press charges for workplace discrimination.
Finding employees who pass all drug tests successfully is a challenge and often described as the main reason why so many companies can't hire enough workers. Excluding marijuana from your pre-employment checks may make sense in some cases, especially if your employees are not required to be involved in high-risk activities. If your goal is to ensure safety at your workplace without being intrusive and interfering with your employees' personal life, you can require a drug test panel at Test Smartly Labs, excluding cannabis screening. We have a viable and convenient solution for all your needs, and our team is dedicated to helping you keep a positive, safe, and healthy workplace culture.
Information On This Topic
High Liability Risk of DIY Company Drug Screening
In today's competitive marketplace, every employer plans to thrive in their business and to do that, employee's efforts mean a lot. But to make sure that the employees are not misusing prescribed, OTC drugs, illicit or illegal drugs in the workplace or in their personal lives; most employers understand the importance of drug testing in the workplace.
However, many employers try to save money and cut corners by conducting drug screenings by the "Do-It-Yourself (DIY)" method to control the drug usage and impairment problems. Unfortunately, most employers don't realize that "Instant Drug Screens" or "Dip Sticks" do not yield conclusive drug test results and are not nearly as accurate as lab-based drug testing. Not only that, but if disciplinary measures are taken based on inconclusive instant drug screens, the employer will be a legal risk from the employee. Not every industry requires drug screening but for many it is inevitable and highly advised. Some companies have strict policies regarding drug use while others find it as a personal matter of the workers. But the implications of being liable to the risk of lawsuits are definitive in both cases. If a company does not consistently apply drug screening practices to new and existing workers, and someone by accident injures himself or other employees due to impairment caused by drug or alcohol use, the company may be challenged and sued for negligence in a court of law. Legal actions would likely result in lawsuits and costly court cases where core questions of a prosecutor or attorney will likely be, "Why didn't you drug test your employees for drug use?" "Do you have a Company Drug Policy" or "Do you use a professional drug testing company or DIY?" Major liabilities risks exist for DIY drug screening and for no drug testing in the for workplace. These issues should be tackled very carefully and taken seriously.
Drug Screening: Who? When? and How?
It should be understood that different states have different laws for drug screening and drug testing employees. Some states might find it as intrusive to worker's privacy while others might embrace such policies. No doubt that drug screening may not be popular in some circumstances but it is very useful in avoiding accidents, injuries and liability in the workplace caused by drug use and impairment.
The first question is related to who the drug screening should be applied to avoid lawsuits or liability. Anti-discrimination challenges might be faced by employers, if they randomly screen workers for drug tests, on discriminating certain groups of people based on their gender, salary, ethnicity, etc., if they do not have any solid proof and written policies for having a certain employees tested. It is most suitable for employers to apply drug screening/testing to either all the employees or to group-specific high-risk workers if all workers are not liable to risks.
The next question concerns when should be the employees screened. To withstand any legal lawsuits, the primary motive of the employer must be the safety of employers, customers and all other people vulnerable to the risk. In this case, certain limitations might help an employer to survive a lawsuit challenge which include; drug screening of workers who are vulnerable to high-risk jobs such as operating heavy machinery or lifting cargo, etc., the operators who have recently faced an accident or injury while operating a specific equipment, those employees who are currently taking or have recently tested positive for drugs or are on some type of return-to-work drug program, and the reasonably suspected workers for ill-legal drug use that affects their work efficiency.
The last part of the topic is how should a drug screening be applied by a company itself for the safety of the employees as well as the company. Using a professional drug testing company with trained collectors' aides in not violating the privacy or self-respect of any employee would help the employer reduce legal liability. Other considerations include consulting a lawyer for creating a drug testing policy or keeping a written Drug Policy that addresses all the employees and the use of drugs and its implications concerning the company. The confidentiality of test results and consistency of dealing with the workers is essential to any drug testing or screening program or policy.
For help with your company drug testing, contact>> Test Smartly Labs today…
If Your Business Doesn't Drug Test, Will You Attract Illicit Drug Users?
The United States is heavily involved in the drug crisis and the gravity of the issue can be judged from the fact that America is only 5% of the world's population but is responsible for buying over 60% of the world's supply of drugs.
And the majority of these drug users/abusers are found at American workplaces. Be it a large corporate or a small business, you will find these drug users everywhere. According to a report, 77% of the illicit drug users are either full or part-time employed.
Almost 8 out of every 10, individuals and workers are involved in consuming some form of drugs. That's makes around 9.4 million workers to be involved in this mess. As this is a very large number, we can safely assume the major impact of employee drug abuse has on businesses. Taking drugs can decrease their work efficiency and productivity which will greatly affect the business or company profitability. Employees also suffer from illnesses and lose valuable time at work and in worst cases people can die due to overdose or accidents. Unfortunately, this will affect their payouts on insurance claims for their family.
Employees also stop appearing on their jobs calling for 'sick days' more frequently. At times, they don't bother to make an excuse or go back to work. In addition, when they do appear at their workplace, they become more involved in accidents in the workplace. They become involved in workplace property damage and theft. Moreover, they will be also late on deadlines and the work they submit will be either inaccurate or unprofessional.
How workplace should handle drug abuse problems?
Since the cases of employee drug abuse are increasing day by day, workplace management is now taking certain measures against this problem. They are introducing company-wide anti-drug policies; comprehensive employee drug abuse education and drug awareness programs; drug testing programs; employee assistance (EAP) and rehabilitation programs.
Is drug testing accurate?
Yes, when done properly. The procedure of drug testing involves a few steps. In the first step, generally the person's urine is tested. The typical procedure is a two-step process in which one half of urine sample is tested using a relatively simple, inexpensive, yet highly accurate "screen" (usually an "immunoassay"). If the screen shows the negative result, it usually means that person appeared negative against the drugs being tested for which further means that they are not consuming it. If the screen shows the non-negative result, then a second test will be performed at a diagnostic lab for confirmation of the substance in question. Upon the confirmation findings, a Medical Review Officer (MRO) will contact the donor directly to obtain any prescription medications that he or she is taking. Once the entire analysis is done and the result is positive, this means that a person is consuming drugs. If done properly, this test is very accurate. It is important to note that an "Instant Screen" without Lab Confirmation and an MRO review should never be considered a conclusive result and would not stand up to a legal challenge.
Can employee drug abuse affect me?
Employee drug abuse can greatly affect you. From an economic point of view, it can cause higher insurance rates higher health care costs, and higher consumer prices. Moreover, this will also generally lead to a higher crime rate. People can also get harassed at the workplace by such drug consuming employees asserting peer pressure or simply because they are impaired. If you are a CEO, Manager, or Owner of a company, your business will be greatly affected if a drug problem exists in your workplace.
Do these prevention programs work?
If the company actively participates in educating its employees regarding drug abuse, it can have a very positive impact. The people involved in drugs don't even bother to apply such companies where they openly educate employees about drugs or have very clear and strict drug-abusing policies. If such people are already working in these companies, they might stop using them due to the fear of being caught and fired. A random drug program is recommended to keep your workplace drug-free.
There are many success stories that celebrating success or drug prevention programs. However, a particular case of the US Navy in the 1980s is very famous. Some active personnel were tested positive for drug consumption. They introduced a very thorough drug abuse prevention program due to which there was a decrease in drug abuse cases. The percentage of such cases dropped from 28% to 4% which was a huge success.
For help understanding all of the drug screening/testing options available, please contact>> Test Smartly Labs today…
Teen Drug & Alcohol Testing
Whether you're a parent searching for truthful answers or a caseworker, social worker or professional working with juveniles – Test Smartly Labs can help. We have experience in testing teens for drug and alcohol use and can help you get to the bottom of things – quickly.
Teenage drug and alcohol use is not a new problem; for decades America has struggled to keep its young generations off of drugs and out of the liquor cabinets. And while many strides have been made to reduce illegal drug and tobacco use, issues still remain amongst many adolescents and college students.
How Common Is Teenage Drug Use Today?
The National Institute on Drug Abuse (NIDA) has monitored adolescents and college students since 1975 and publishes a yearly survey called "Monitoring the Future" which illuminates teenage drug use.
In the 2016 survey, it found:
- "The percentages of students seeing great risk of smoking marijuana regularly is at or near the lowest point ever recorded in the study—58%, 44%, and 31% in grades 8, 10, and 12, respectively."
- "Young people are less concerned about the dangers of using prescription drugs outside of medical regimen because they are widely used for legitimate purposes."
- "The use of so-called "bath salts" (synthetic stimulant cathinones) rose significantly (but just by 0.5% to 0.9%) among 8th graders in 2016. Similarly, cough and cold medicines used to get high (which usually contain dextromethorphan) rose significantly among 8th graders to an annual prevalence of 2.6%"
- "Alcohol remains the substance most widely used by today's teenagers."
What's especially concerning is the introduction of "new" drugs like synthetic drugs and bath salts (which are way more toxic), and the rise of teenagers also abusing prescription drugs. With every new advancement in the variety of drugs, every testing center across the world is forced to become even more versatile in its service offering.
The reason we are able to provide the kind of trustworthy test results every employer or parent deserves is because we do everything we can to remain informed on every front. As each new popular drug reveals itself, we analyze it and break down the best methods to trace it in the body.
For advice on how to proceed and to learn your options, contact us>> today.
Understanding the Differences Between Methods
As you consider which drug testing or screening method will best meet your needs, you need to consider several factors:
What am I testing for?
Some methods are better suited for identifying long-term drug use, as would be used in employment or custody scenarios. Other methods determine if an individual has used drugs in recent history, which is best suited for parole officers or recovery testing. Some tests are less likely to be subjected to adulteration, while others are operated more on the honor system. Understanding the purpose and outcomes of each method is critical when choosing which drug test to administer.
How soon do I need results?
Perhaps you need the rapid response of an instant drug screen for a pre-employment check. Maybe you need a more in-depth examination of the full panel after a car accident and can wait longer. For some prolonged screenings, it can take up to two weeks to gather the necessary data. Depending on your timeline, different methods might suit your needs better.
Will this need to be admissible in a court of law?
Not all drug tests are considered equal in the courtroom. If you need results that are Federally approved and permissible in court, you need to consider what specimen you choose to test and where you choose to test it.
Which drugs am I testing for?
While many of the mainstream drugs are testable through a variety of methods, there are literally hundreds of controlled or illegal substances that can be tested for. Additionally, some drugs have a rapid metabolism rate in various specimens – knowing what drugs you're looking for will help inform which test you should consider.
What is the likeliness of adulteration or tampering?
Some tests have a significantly higher rate of manipulation and meddling. For some pre-employment drug screens for positions of a reduced safety risk, the potential for tampering might be reduced and therefore a better fit for unobserved testing. However, a police officer administering a drug test to a parolee might choose a method that has a reduced risk of interference by having the screening be fully observed.
Below we have identified the five most common methods and specimens utilized in drug screening and testing. Each method carries with it differing detection windows, different levels of intrusion, and different drug types to be tested for – all factors in choosing the right screening option for your needs.
Be prepared for your drug test:
Bring your Government Issued Picture ID
Bring Drug Test Paperwork or Authorization
Complete TSL Intake Form & HIPAA Disclosure
Pay for your Test on the same day it happens
Make sure you are hydrated if you are performing a Urine Test
Expect to have your nail polish removed if getting a Nail Drug Test
We do not need your prescription information but a Medical Review Officer (MRO) may contact you after collection to verify your medications.
For urine testing, plan on arriving 3 hours before we close (1 hr minimum) to provide a cushion of time for a shy bladder situation.
For hair testing, be sure to dry your hair completely before arriving.
For nail testing, be sure to clean your nails with soap and water before arriving. Also, artificial nails and polish must be removed.
What Are Your Hours?
All Test Smartly Labs are open Monday through Friday, from 9am - 5pm
The Overland Park Testing Center is also open from 9am – 1pm on Saturdays
Do We Need To Have An Appointment?
No appointment is required to come into our labs, and all of our locations are on a walk-in basis. However, it is recommended you arrive at least 30 minutes prior to closing. If your situation requires special time considerations, please call us to determine if it would be better to arrange an appointment time.
Do I Need Doctors' Orders For Testing?
No doctors' orders needed, we are a Direct-Access Testing Center. You are encouraged to consult your medical professional with your lab test results.
What's The Turnaround Time For Lab Work?
Average turnaround time is 2-5 business days depending on the complexity of the lab work. Most tests are available in 2-3 days.
Do You Need A List Of My Medications For A Drug Test?
Per protocol, the lab techs are not allowed to receive or ask for your medications. A medical review officer or MRO, a licensed physician who specializes in toxicology, will call you and ask for your medications and your physician's phone number if it's detected in your sample during testing. The MRO will then call your physician to verify your medications.
Understanding drug testing without marijuana
When it comes to the drug testing protocols associated with DOT (Department of Transportation), it's important to know that safety-sensitive employees are not allowed to use marijuana, regardless of circumstances. This condition is stated by the federal testing guidelines and outlined in 49 CFR Part 40. All the companies that fall under federal testing requirements must adhere to these guidelines.
In regards to the NON-DOT drug testing, it is not federally regulated, so it allows more freedom at the workplace. The substances tested and the motivation is at the discretion of the management and/or ownership. However, businesses are still subject to employment laws and should be careful to comply. Independent business owners and small business owners should consult with a legal professional in order to produce and update drug testing procedures.
At Test Smartly Labs, we provide companies with Urine Drug Testing, Nail Drug Testing, Saliva/Oral Fluids Drug Testing, Hair Follicle Drug Testing, including or excluding marijuana (THC), depending on your policy. At our Testing Centers, you could benefit from 4-Panel Drug Testing w/o THC, 5-Panel Drug Testing w/o THC, 7-Panel Drug Testing w/o THC, 9-Panel Drug Testing w/o THC, 10-Panel Drug Testing w/o THC. You can get all of these drug testing panels with or without testing for marijuana/THC if desired. All of these tests screen for the most dangerous types of drugs for your employee's health and your company's productivity.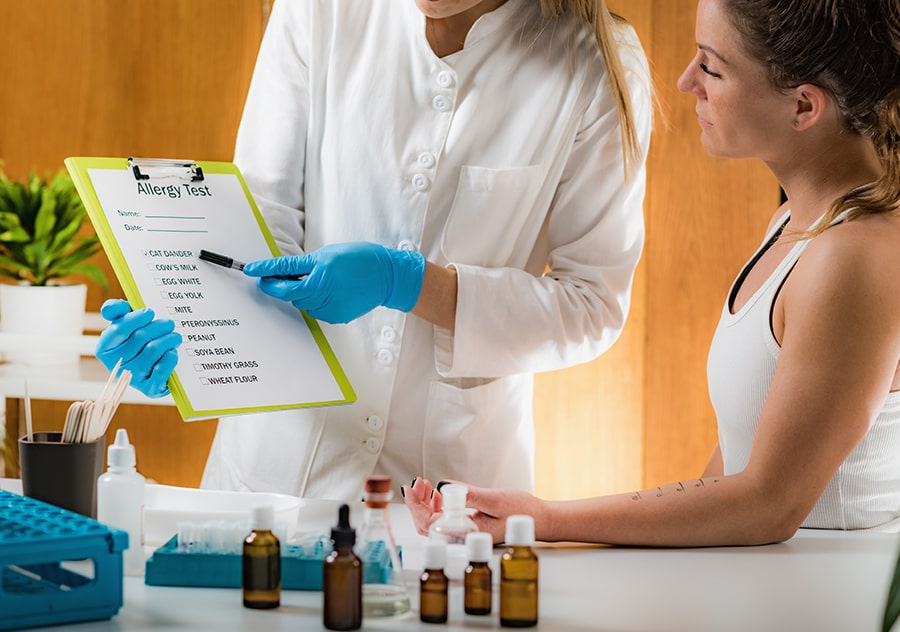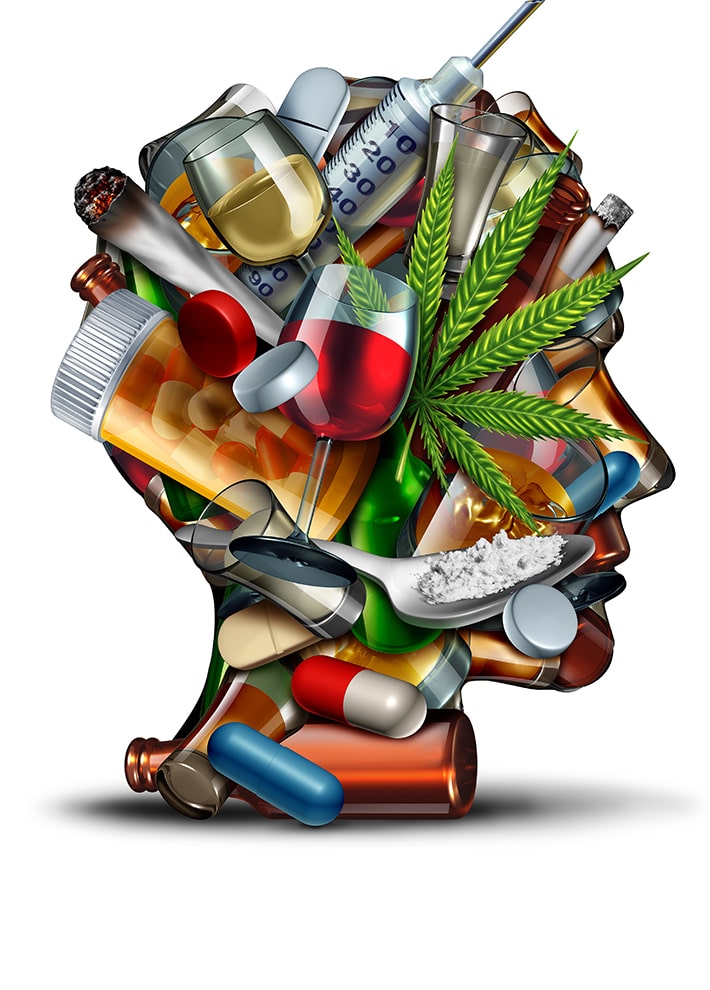 4-Panel Drug Test w/o THC
At Test Smartly Labs, the 4-Panel Drug Test screens for Amphetamines, Cocaine, Opiates, and Phencyclidine. It's an excellent option for employees who seek to forbid only "heavy drugs."
5-Panel Drug Test w/o THC
The 5-Panel Drug Test is, perhaps, the most popular option among employers, regardless of the company size. If you pick the no-THC option, this test screens for "street drugs" that may pose a serious danger to your employee's health and performance, such as Amphetamines, Cocaine, Oxycodone, Opiates, Phencyclidine, 6-acetyl morphine, Methadone, and MDMA.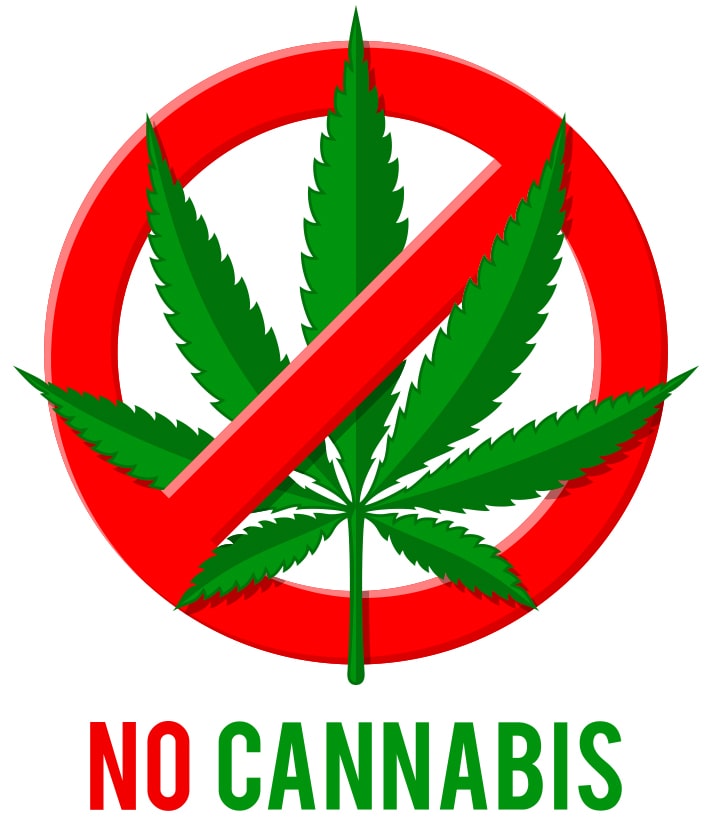 7-Panel Drug Test w/o THC
The 7-Panel Urine Drug Test checks for common drugs which are often abused, such as Amphetamines, Cocaine, Oxycodone, Opiates, Phencyclidine, 6-acetyl morphine, Methadone, Hydrocodone, Hydromorphone, and MDMA.
9-Panel Drug Test w/o THC
A 9 Panel Drug Test detects commonly used street drugs & widely prescribed medicines and includes Amphetamines, Cocaine, Oxycodone, Opiates, Phencyclidine, 6-acetyl morphine, Methadone, Propoxyphene, Hydrocodone, Barbiturates, Benzodiazepines, Hydromorphone, and MDMA.
10-Panel Drug Test w/o THC
The 10-panel drug test is an excellent option for employers who want to be stricter regarding their drug-free workplace policy, and it screens for five of the most frequently misused prescription drugs in the United States. It also tests for five illicit drugs. The 10-panel drug test is less commonly used than the 5-panel drug test, but is highly recommended. It includes Amphetamines, Cocaine, Oxycodone, Opiates, Phencyclidine, 6-acetyl morphine, Methadone, Propoxyphene, Hydrocodone, Methaqualone, Barbiturates, Benzodiazepines, Hydromorphone, and MDMA.
It is recommended for companies to create and keep a clear drug and alcohol policy, in compliance with the federal law. A well-defined drug and alcohol policy directly represents the company's commitment to employees' health and safety, and, at the same time, it helps prevent accidents and unpleasant incidents that lead to disruption and loss of money.
If you don't regard marijuana consumption as a threat and the federal law in your state allows it (although in some cases it affects the consumer's productivity and ability to think clearly), you could opt for any of the drug panels that exclude it. Regardless of your choice, it's vital to keep in mind that it's possible to tamper with the results of a drug test, so it's crucial to be informed and cautious. For example, many drug abusers resort to using synthetic/borrowed urine, compromise the sample by adding bleach, salt, or vinegar, or drink large quantities of water before the urine test to dilute the chemicals. Others take detoxifying supplements or vitamins.
At Test Smartly Labs, we will consult with you and help you customize a drug panel in the most comprehensive and affordable manner. To get started, contact us at any time to find the best solution for your business.
Testing Services and Solutions
Find your nearest location
Kansas City

Test Smartly Labs of

Kansas City

3917 Broadway Blvd, Suite A
Kansas City, MO 64111
United States

Opening Hours :
Mon - Fri : 9am - 5pm | Sat - Sun : Closed