Sale!
ALCAT Vegetarian Panel
ALCAT Vegetarian Panel: 150 Vegetables Tested for Food Sensitivity & Intolerences. Specimen Type: Blood
It's easy as 1-2-3..
Choose
Location
Schedule
Appointment
Get Results
Quickly
Sensitivity & Intolerance Testing
Allergies are defined by an overactive immune response to substances that are often otherwise harmless. Sensitivity and intolerance are different in that their symptoms are not caused by excessive production of histamine, a chemical produced by the immune system. Reading the difference is important, and it can often save you a great deal of discomfort.
Different Person, Different Tolerance
Oftentimes foods, sometimes additives. Not every food is healthy for any person, and many people feel strong negative effects from eating a substance they are sensitive to or intolerant of. Foods and additives with a higher risk of causing sensitivity or intolerance issues include:
Dairy products
Beans
Gluten
Caffeine
Fructose
When a person who is intolerant or sensitive to a food consumes it, they can experience a range of physical consequences, from migraines to stomach aches, or hives to bloating.
At Test Smartly Labs we use a series of tests to track down foods and additives that cause such reactions in the person we're testing. We provide blood tests that measure levels of IgE (immunoglobulin E) antibodies to give you a better idea of your tolerance and intolerance of different foods.
To schedule a test, contact us today! Or simply walk-in to one of our Kansas City Locations.
Causes Of Food Or Additive Intolerance
In a simple sense, intolerance and sensitivity can be further separated from allergies in that they simply mean your body isn't able to process the problem foods, and this is typically an issue developed during digestion. As an example, intolerance to lactose is caused by an underproduction of enzymes by the small intestine that prevents the digestion of lactose. A lack of digestive enzymes is the root of many food and additive sensitivity and intolerance issues.
Another cause is chemicals within the food or additive that isn't easily digested by the body, which is often the case with chocolate or coffee. Food intolerance can also be caused by food poisoning. Beans for example commonly contain aflatoxins that are consumed if the beans aren't fully cooked.
Food allergies, food sensitivities, and food intolerances are serious business.
The impact of food allergies and sensitivities on the human body can range from mild discomfort to life-threatening, and as new research is developed regularly surrounding the health implications associated with food sensitivities and intolerances, it becomes increasingly obvious that the effect goes far beyond difficulties ordering at a restaurant or upset stomach. In recent years, the National Institutes for Health, one of the leading health organizations in the United States, has conducted extensive research about the impact that food allergies and sensitivities can have on not only one's physical well-being but the overall impact such intolerances can have on the overall quality of life. With an estimated 32 million Americans impacted by food sensitivities or allergies (5.6 million of those being children), the importance of understanding the mental and physical outcomes of food intolerances simply cannot be overstated. Clearly identifying such conditions can also contribute to better health outcomes as well as an improved quality of life. However, while millions of individuals suffer from some form of food intolerance, very few are able to differentiate between a food allergy and a food sensitivity – a misconception that can lead to misdiagnoses well as unnecessary (and costly) medical tests that deliver no real answers. The end result? Prolonged suffering and discomfort, alongside an enduring risk to one's overall health. While both conditions can range from being episodic, long-term, or chronic – there are several very specific differences between the conditions that can drive medical decisions, testing options, and preventative measures for individuals suffering from some form of food intolerance.
Be prepared for your lab test:
Make sure you have been Fasting for at least 10-12 hours for many blood tests
Make sure you are Hydrated for blood draw
Complete TSL Intake Form & HIPAA Disclosure
Pay for your lab test upfront (We don't process insurance claims but can provide you with information to submit your own insurance claim)
If you are having specialized testing, call ahead to help us determine if there are special collection preparations.
If you are interested in one of our health panels, please feel free to look at our web listing to help identify which one you want performed.
Please try to arrive 30 minutes prior to business closing to allow us time to process your samples for shipment.
What Are Your Hours?
All Test Smartly Labs are open Monday through Friday, from 9am - 5pm
The Overland Park Testing Center is also open from 9am – 1pm on Saturdays
Do We Need To Have An Appointment?
No appointment is required to come into our labs, and all of our locations are on a walk-in basis. However, it is recommended you arrive at least 30 minutes prior to closing. If your situation requires special time considerations, please call us to determine if it would be better to arrange an appointment time.
Do I Need Doctors' Orders For Testing?
No doctors' orders needed, we are a Direct-Access Testing Center. You are encouraged to consult your medical professional with your lab test results.
What's The Turnaround Time For Lab Work?
Average turnaround time is 2-5 business days depending on the complexity of the lab work. Most tests are available in 2-3 days.
Do You Need A List Of My Medications For A Drug Test?
Per protocol, the lab techs are not allowed to receive or ask for your medications. A medical review officer or MRO, a licensed physician who specializes in toxicology, will call you and ask for your medications and your physician's phone number if it's detected in your sample during testing. The MRO will then call your physician to verify your medications.
While both food allergies and food sensitivities have the potential to cause significant discomfort, only an actual food allergy can be life-threatening. The true difference between a food sensitivity and an actual food allergy comes down to the body's response to the substance the individual has been exposed to. A food allergy triggers the body's immune system to leap into action, battling the substance that it believes to be a danger to the system. This immune response can cause a reaction that ranges from simple hives and swelling to vomiting and gastrointestinal upset, as well as a life-threatening drop in blood pressure or breathing difficulties commonly known as anaphylaxis. These allergic reactions can quickly transform from mildly unpleasant to demonstrably dangerous quickly, and proper identification of a potential food allergy can be a literal life-saver.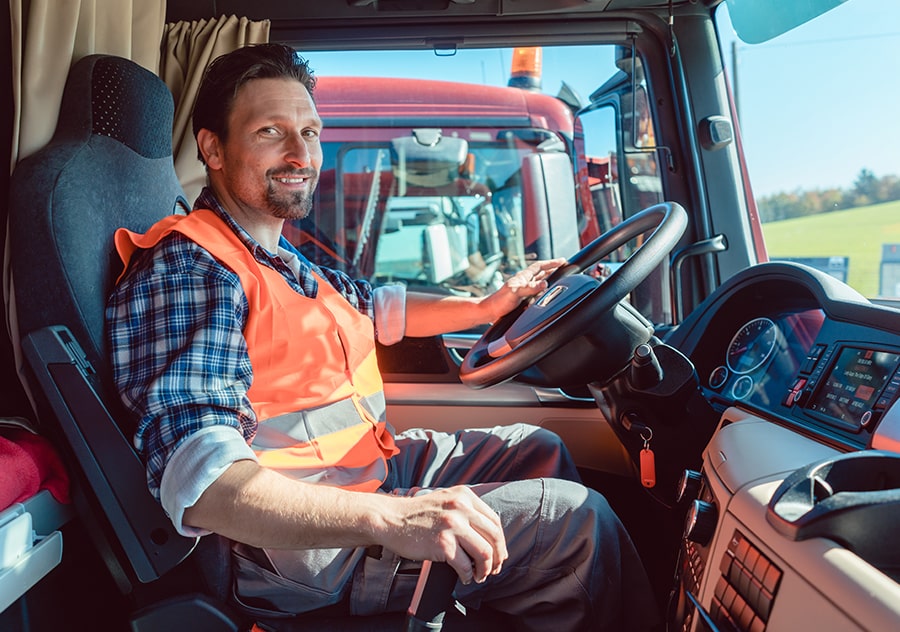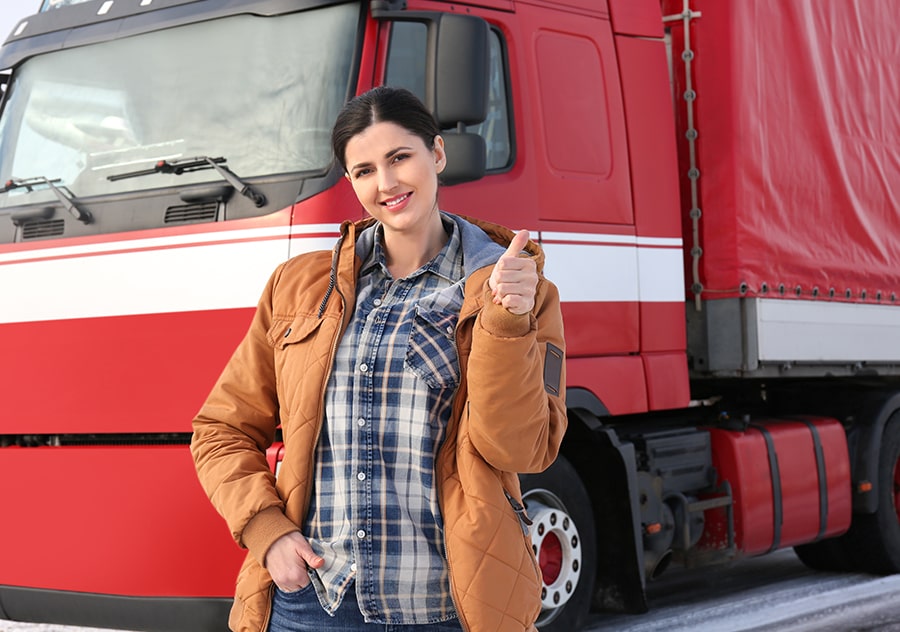 What is a Food Sensitivity or Intolerance?
Where food allergies are the result of an exaggerated immune response, food sensitivity or intolerance is typically identified by an inability to breakdown food properly in the digestive tract – resulting in a wide variety of uncomfortable, but non-life-threatening, symptoms. Food sensitivity can cause extreme gastrointestinal discomfort, nausea, bloating, and headaches. Beyond the physical distress caused by a food sensitivity, these on-going issues can also lead to significant stress and carry psychological impacts that affect daily life. A large factor in one's everyday health is the ability to properly break down foods and utilize the nutritional value from the ingested sustenance. A person's sensitivity or intolerance to certain foods can prevent or substantially compromise the body's ability to optimize the nutritional value of foods.
Fighting Back Against Food Sensitivities
With both food allergies and food sensitivities carrying the ability to significantly impact an individual's quality of life, it is important to identify any potential intolerances quickly. There are several steps you can take to explore, identify, and address a potential food allergy or sensitivity.
Explore: The first step in identifying any potential food allergy or sensitivity is observing a physical reaction after eating. Seems straight forward, right? It is. The first line of defense in understanding your potential risk for food intolerance is your own body. The best way to explore the possibility of a food sensitivity or allergy is by simply observing your body's reaction to the foods you are eating. For many individuals, the first step in identifying a food intolerance is a food journal. Keeping a dated record of the food eaten and any physical repercussions will help you identify potential patterns that can direct further exploration designed to identify a food sensitivity or allergy.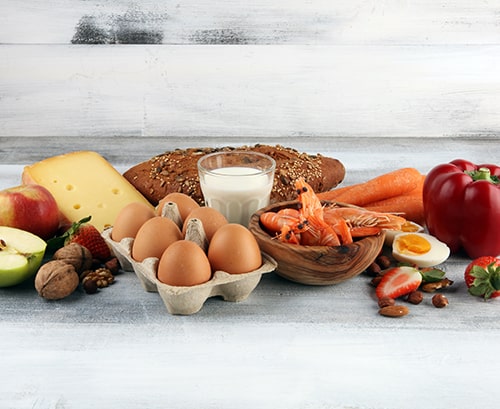 Identify: Once you have completed several weeks of food journaling and have identified potential patterns, the work of identifying the potential severity of the intolerance as well as the triggering foods begins. It is critical to differentiate a potential food allergy from a possible food sensitivity. Where food sensitivities are easy, simple, and inexpensive to test for, it should always be the jumping-off point for exploring potential food intolerances – with the obvious exception being a prior life-threatening food-related episode. Quick and affordable, a wide variety of specific food sensitivity testing options are available to concerned individuals without ever needing to set foot in a medical office. These testing options can be customized to the information collected during the food journaling process and are known as Zoomers. From Wheat Zoomers to Dairy Zoomers, these tests can efficiently identify several potential food sensitivities and intolerances, including celiac disease. Many food allergies are best to be identified by a blood test that can indicate one's susceptibility to certain broad allergens. Common allergy tests include Foods, Environmental, Molds, and Pets. An allergic reaction to a particular stimulus can be severe. You should take your allergy test results to a medical practitioner for additional guidance.
What If The Passive Exposure Drug Test Is Positive?
Address: Having identified your food allergy or sensitivity, it is time to address the condition at hand. For some, it might mean eliminating certain foods such as wheat, dairy, or soy from your daily diet – while others might need to create an environment completely devoid of the food that triggers an allergic reaction, such as shellfish or peanuts. Through careful monitoring, individuals with food allergies and sensitivities can lead to safe, fulfilling, and productive lives despite their condition.
Help is Out There
Understanding your true condition is critical. With so much on the line, accurately identifying any potential food allergies, sensitivities, or intolerances can preserve your mental health, reduce your stress, improve your overall health, and in some cases – save your life. Being mindful of your symptoms and diet can help dial-in and accelerate the diagnosis process, fast-tracking your way to a healthier, happier, and more comfortable life.
Contact Test Smartly today to identify the variety of food allergy and food sensitivity testing options (including wheat Zoomers, and Dairy Zoomers), and discover how affordable and simple tackling your food intolerance can really be.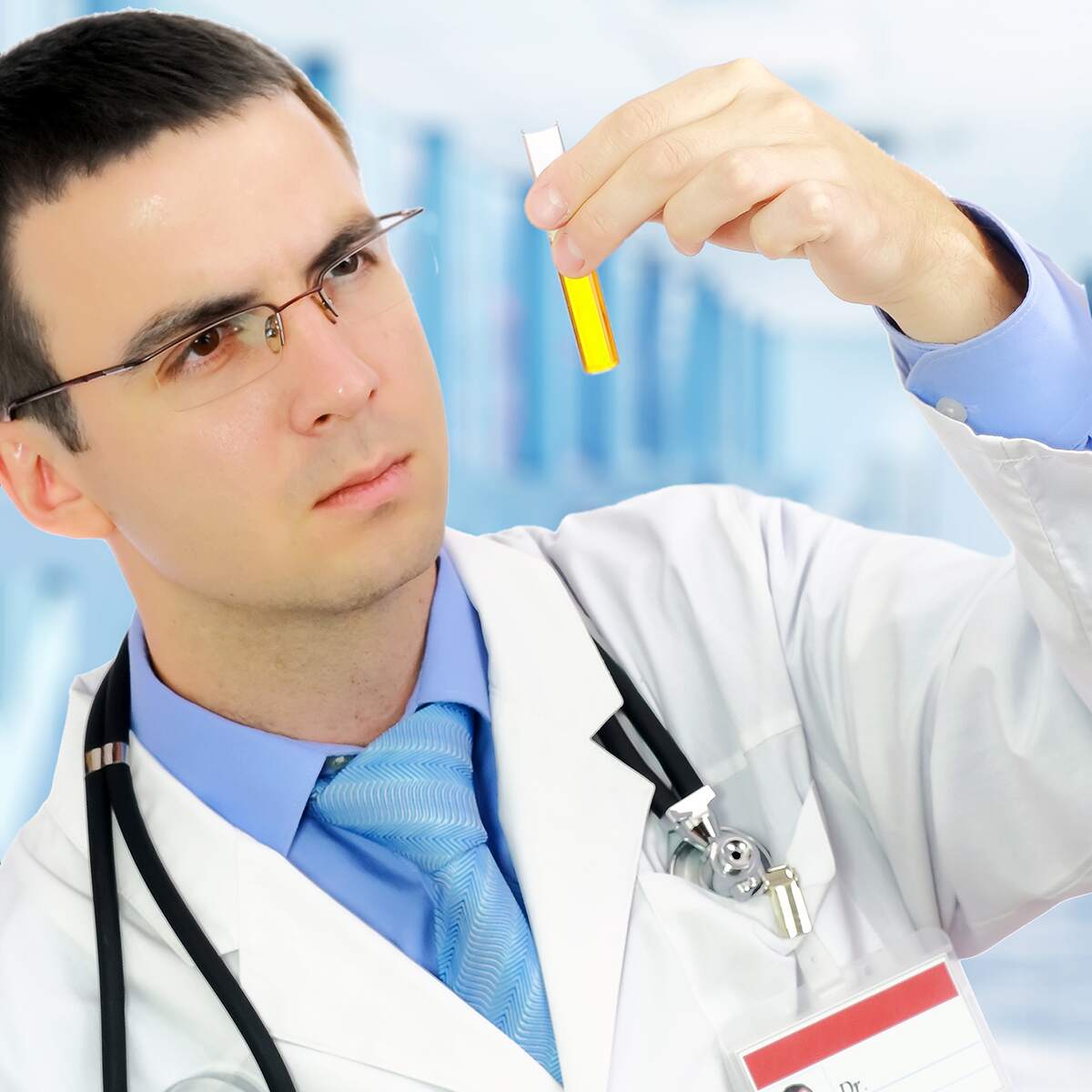 Testing Services and Solutions
Find your nearest location
Kansas City

Test Smartly Labs of

Kansas City

3917 Broadway Blvd, Suite A
Kansas City, MO 64111
United States

Opening Hours :
Mon - Fri : 9am - 5pm | Sat - Sun : Closed