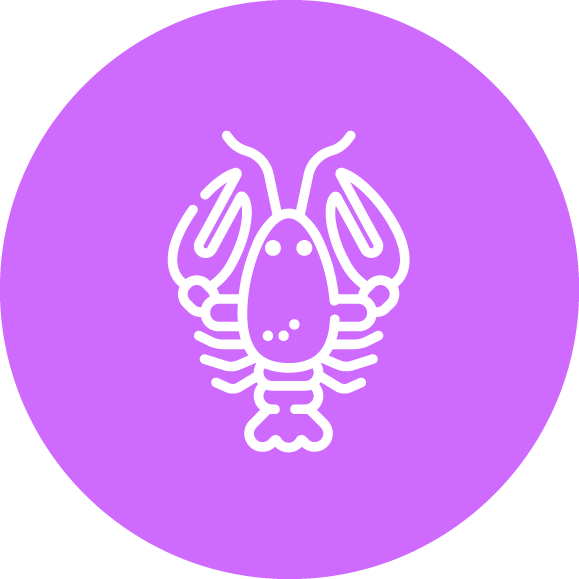 Allergies can cause multiple unpleasant symptoms including itching, sneezing, runny nose, scratchy throat, sinus pain, and watery eyes. If you suffer from them, you know just how miserable it can be. Not only is it uncomfortable, but certain allergies pose certain health risks. Allergies are the 6th leading cause of chronic illness in the United States according to the Centers for Disease Control. Luckily, there are ways to test for allergies.
Allergy / Food Sensitivity Testing
Did you know an estimated 32 million Americans are affected by food sensitivities or allergies? And, people visit the emergency room approximately 200,000 times each year due to food allergies. Along with this, according to the Centers for Disease Control, allergies are the 6th leading cause of chronic illness in the US.
Apart from the physical side effects of allergies and food sensitivities, these can also negatively impact a person's overall well-being. In recent years, the National Institutes for Health (one of the leading health organizations in the United States) has conducted extensive research on the impact that food allergies and sensitivities can have not only on a person's physical well-being but also on their overall quality of life.
It is, therefore, crucial to be aware of you and your family's allergies. This can not only prevent severe and life-threatening allergies from occurring in the first place, but it can help you and your family better manage your physical and mental well-being.
How do you know if you have an allergy or sensitivity? For the most part, people are completely unaware that they have an allergy until they feel the side effects––which can range from mild to life-threatening. Have you ever felt your skin start to itch when the seasons change? Or perhaps you experience a sneezing attack after you play with your pet? Maybe your throat starts to itch, you start to wheeze, or feel bloated after eating a specific food? These could be symptoms of allergies, sensitivities, or intolerance to foods, additives, molds, plants, pets, and plants.
Common Allergy Panels At Test Smartly Labs:
Trust us to run your allergy panels. We have several options to fit your budget and needs. You can get tested for a type of allergen or request a panel to look for multiple allergies at once.
Allergy: Food Profile (Beef, Pork, Fish/Shellfish, Peanuts, Soybeans, Wheat, Milk, Eggs, Chocolate & Corn)
Allergy: Fish Profile (Codfish, Halibut, Mackerel, Perch, Salmon, Trout & Tuna)
Allergy: Shellfish Profile (Shrimp, Lobster, Crab, Clam, Oyster & Scallops)
Allergy: Nuts (Almond; Brazil Nut; Cashew; Hazelnut/Filbert; Peanut; Pecan nut & Walnut)
Allergy: Grains (Wheat, Barley, Whole Grain; Corn; Oats; Rice; Rye)
Allergy: Dairy (Casein; Cheese, Blue (mold cheese); Cheddar; Cow's Milk; Lactalbumin, Alpha-; Lactoglobulin)
Be prepared for your lab test:
Make sure you have been Fasting for at least 10-12 hours for many blood tests
Make sure you are Hydrated for blood draw
Complete TSL Intake Form & HIPAA Disclosure
Pay for your lab test upfront (We don't process insurance claims but can provide you with information to submit your own insurance claim)
If you are having specialized testing, call ahead to help us determine if there are special collection preparations.
If you are interested in one of our health panels, please feel free to look at our web listing to help identify which one you want performed.
Please try to arrive 30 minutes prior to business closing to allow us time to process your samples for shipment.
What Are Your Hours?
All Test Smartly Labs are open Monday through Friday, from 9am - 5pm
The Overland Park Testing Center is also open from 9am – 1pm on Saturdays
Do We Need To Have An Appointment?
No appointment is required to come into our labs, and all of our locations are on a walk-in basis. However, it is recommended you arrive at least 30 minutes prior to closing. If your situation requires special time considerations, please call us to determine if it would be better to arrange an appointment time.
Do I Need Doctors' Orders For Testing?
No doctors' orders needed, we are a Direct-Access Testing Center. You are encouraged to consult your medical professional with your lab test results.
What's The Turnaround Time For Lab Work?
Average turnaround time is 2-5 business days depending on the complexity of the lab work. Most tests are available in 2-3 days.
Do You Need A List Of My Medications For A Drug Test?
Per protocol, the lab techs are not allowed to receive or ask for your medications. A medical review officer or MRO, a licensed physician who specializes in toxicology, will call you and ask for your medications and your physician's phone number if it's detected in your sample during testing. The MRO will then call your physician to verify your medications.
Food Sensitivity & Allergies
So, what is the difference between food sensitivity and allergies? Well, many of us mistake allergies for intolerances/sensitivities. These are actually quite different and need to be managed and treated differently too.
Food Sensitivity: Food sensitivity means the inability of the system to process or digest a certain food or substance. The sensitivity is also called intolerance as the digestive tract can't break down the item. This will lead to an inevitable reaction in the body's system. Take lactose intolerance, for example. When you ingest dairy products, the body won't be able to digest the food due to lactose present in dairy products. This will lead to various symptoms like gas, bloating, diarrhea, constipation, cramping, or nausea. And, all these symptoms are digestion-related, which can be identified easily by Food Intolerance Testing.
Food Allergies: These are different from sensitivity because an allergy is an immune-related response to the food. When you have a food allergy, the immune system recognizes the protein as an invader and reacts by producing antibodies to fight the invader. Unlike sensitivity, food allergies are deadly, and they can become active even with the slightest contact with the allergen. The symptoms of food allergy include skin reactions, anaphylaxis, and digestive symptoms. As a result, Allergy Bloods Tests are carried out to narrow down the list of items that can be dangerous to your health.
Some of the most common food allergies include:
Milk




Eggs
Peanut
Tree nuts
Wheat
Soy
Fish
Shellfish
The Types of Food Allergy/ Sensitivity Tests We Offer
One of the common ways people determine that they have food intolerances is by eating something, recognizing uncomfortable or potentially dangerous symptoms, and then simply avoiding that food in the future. Guessing about what food negatively affects them does not give accurate information about food sensitivity. Perhaps something else made them feel ill, and they avoid an entire food group unnecessarily.
At Test Smartly Labs, we offer a range of tests to help identify a variety of allergens. Our extensive range of tests can help doctors reveal what ingredients or components that trigger the symptoms you may be experiencing. This way, medical professionals can help you minimize exposure and come up with the most appropriate treatment for you. Our Allergy Blood Test can test for one specific allergen, or we can run a series of tests to get to the bottom of what's making you feel unwell.
There are different tests available at Test Smartly Labs Testing Centers if you ever suspect that you are having an adverse reaction to specific foods. These include:
Cell-Based Tests
Cell-based tests are carried out for sensitivities. There are two types of Food Intolerance Testing under this section, known as MRT and ALCAT. The MRT (Mediator Release Test) requires a blood sample from the vein. The blood cells are exposed to the antigens during the test. If the white blood cells shrink, this is marked as a reaction in the body, provoking different symptoms. The Antigen Leukocyte Cellular Antibody Test (ALCAT) is the predecessor of the test. It assesses what items provoke the reaction. While these tests are deemed helpful, doctors never completely rely on them to draw conclusions.
Antibody-Based Tests
The Antibody-Based Tests measure the immunoglobulin G (IgG) production of the body when various items come into contact with it. There is also an Allergy Blood Test known as IgE Allergy Test, which monitors the response of Immunoglobulin E that is mainly associated with allergic reactions of the body to various environmental antigens.
Zoomers Tests
The first step in identifying any food intolerance is testing for sensitivities such as wheat, gluten, dairy, sulfites, and caffeine. These peptide level tests, known as Zoomers, are quick, simple testing options that can be obtained with a simple blood draw at a Test Smartly Labs Testing Center. Capable of identifying a variety of sensitivities, Zoomers Tests can help give insight to many medical conditions ranging from vitamin deficiencies, fatigue, discomfort, headaches, weight gain, and numbness in the joints. As a reliable first line of identification, Zoomers can greatly improve the quality of life of any individual suffering from food allergies or sensitivities. Nutrition is extremely important to maintain overall health and also help alleviate symptoms of chronic problems. Everyone should eat a variety of nutrient-enriched foods within their diet. Having general intolerances may encourage a person to exclude entire food groups from their diet when they could really consume them. Thankfully, Zoomers help to pinpoint exactly what the problem is, and are also more repeatable than other sensitivity tests.

What's different about Zoomers tests? Other tests look at larger protein blocks to determine food intolerances. Zoomers head straight towards the peptides that make up these proteins to more specifically identify what causes the problem. They test IgE, IgA, and IgG reactions, which are different immunoglobulin reactions associated with the movement of antibodies in the bloodstream. They are overreactions of the body's natural defense system to usually unproblematic proteins or peptides.
Why Are Allergy Blood Tests Carried Out?
The Allergy Blood Test is used to find the symptoms and causes of allergies.
This test is recommended when:
A person uses medicines such as antihistamines, steroids, or antidepressants that can interfere with their test results.
The person can't tolerate needles or scratches for the skin test.
A person has an unstable heart condition or poorly controlled asthma.
A person suffers from dermatitis, eczema, psoriasis, or any other severe skin problem.
The person has extreme reactions during skin testing and has life-threatening allergic reactions in the past.
Bloating or intestinal discomfort
Weight gain
Generally, there are different methods like Food Intolerance/ Sensitivity testing to recognize the reaction to various food items. But, there are additional factors as well that cause severe reactions in the human body. Because allergies are slightly different than sensitivities, different tests are done to identify both the cause and symptoms.
Advantages of Testing
You can never know what you might have an allergic reaction to unless you have been exposed to the antigen. That's why, at a different scale, Allergy Blood Tests and Food Sensitivity Testing is done so that you will have an idea of what to do when your skin reacts to some particle unexpectedly.
The tests are comfortable, and within a session, you will be able to determine the allergies you have. This way, the unwanted reaction can be prevented.
The test will reveal the ingredients precisely so that you can avoid them in the future.
Contact Test Smartly Labs today to identify the variety of food allergy and food sensitivity testing options (including wheat Zoomers, Dairy Zoomers, and peptide sensitivity testing), and discover how affordable and simple tackling your food intolerance can be. Either you or a doctor can request food allergy or sensitivity testing. If you want to test for allergies using a blood test, Test Smartly Labs can help. Get started today.
Testing Services and Solutions
Find your nearest location
Kansas City

Test Smartly Labs of

Kansas City

3917 Broadway Blvd, Suite A
Kansas City, MO 64111
United States

Opening Hours :
Mon - Fri : 9am - 5pm | Sat - Sun : Closed