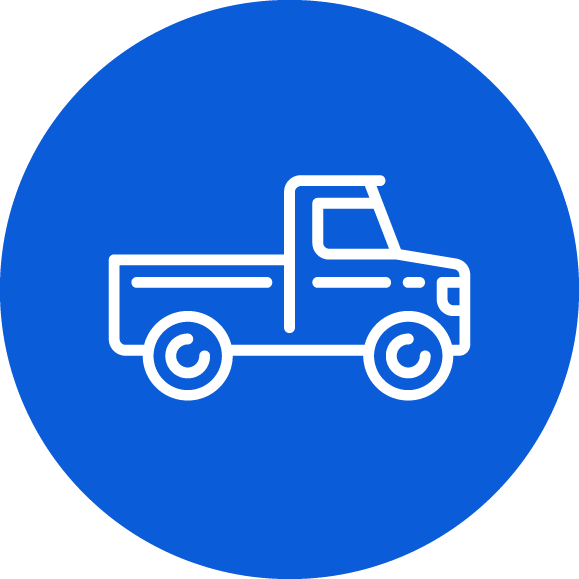 Drug & Alcohol Testing For DOT
We are an officially recognized DOT collection site, and we have all of the employees, materials, equipment, facilities and supervision required to do the collection, temporary storage, and shipping of specimens. Test Smartly Labs meets all necessary DOT specifications and can perform your drug and alcohol tests.
As an employer working with safety-sensitive individuals, you should already be aware of the importance of doing all the Department of Transportation (DOT) drug and alcohol tests. This is a comprehensive guide put together by our team at Test Smartly Labs, meant to simplify things. Please note that this is for educational purposes only and does not represent a legal document regarding the DOT rules. To stay updated regarding any regulation changes, please visit https://www.transportation.gov/odapc/agencies regularly.
The DOT Agencies and U.S. Coast Guard have regulations that require certain employers to comply with the standard drug and alcohol testing rules. Pilots, Truck Drivers, Subway Operators, Ship Captains, Airline mechanics, Bus Drivers, and Pipeline controllers are just a few of the transportation workers that are required to perform these tests, as any use of illegal drugs and alcohol abuse are not compatible with their attributions. The history of the DOT program began in 1991, as a consequence of fatal accidents caused by drug and alcohol abuse. If you represent a start-up and are not sure if your company is covered, please check out the "Am I covered?" feature on the official government website: https://www.transportation.gov/odapc/am-i-covered
As a result of the Omnibus Transportation Employee Testing Act from 1991, the following DOT Agencies established drug and alcohol regulations to ensure that aircraft, trains, trucks, and buses are operated in a completely safe and responsible manner. The following chart sets out the general types of employers covered by these rules (we will offer the most crucial information about each one of them as we proceed:
| | DOT Agency | Industry | Regulation |
| --- | --- | --- | --- |
| FMCSA | Federal Motor Carrier Safety Administration | Motor Carrier | 49 CFR Part 382 |
| FAA | Federal Aviation Administration | Air Carriers or operators and certain contract air traffic control towers | 14 CFR 121 Appendices I & J |
| FRA | Federal Railroad Administration | Rail | 49 CFR Part 219 |
| FTA | Federal Transit Administration | Public Transportation | 49 CFR Part 655 |
| PHMSA | Pipeline and Hazardous Materials Safety Administration | Operators of pipeline facilities and contractors performing covered functions for the operator | 49 CFR Part 199 |
| USCG | US Coast Guard [Department of Homeland Security] | Maritime | 46 CFR Parts 4 & 16 |
You can find contact information and updated details in 2020 here: https://www.transportation.gov/odapc/agencies
What is 49 CFR Part 40 and how is it different from the USCG and DOT Agency regulations?

49 CFR Part 40, or Part 40, is a DOT-wide regulation that describes the required procedures for conducting workplace drug and alcohol testing for the federally-regulated transportation industry, as well as how to have employees who violated DOT and alcohol regulations get back to their safety-sensitive duties. This regulation applies to all DOT-required tests, regardless of the DOT agency-specific rules that apply to the specific field/employer.
For example, whether if you are a utility employee covered by FRA or a flight instructor covered by FAA, Part 40 procedures for collecting, testing, and reporting specimens apply to you identically. The DOT Agency-specific regulations simply state who is subject to testing and in what circumstances for a particular industry.
As an employer, you are responsible for meeting all applicable requirements and procedures of this part, as you are responsible for all actions of your officials, representatives, and agents in carrying out the requirements of the DOT agency regulations.
Moreover, as an employer, you are responsible for obtaining information required by Part 40 from your agents, regardless if you use a C/TPA as an intermediary. For example, if an applicant for a safety-sensitive job takes a pre-employment drug test, you should not permit the applicant to perform their duties before receiving the results. This is a violation of the Department's regulations.
There are specific actions you must take as an employer after receiving the drug test results:
If the verified drug test result is positive, you must instantly remove the employee from performing safety-sensitive functions.
If you receive a verified adulterated/substituted drug test, you must remove the employee instantly as well – as this is considered a refusal to test.
If you receive an alcohol test result of 0.04 or higher, you must immediately remove the employee from performing safety-sensitive functions. If the result is between 0.02-0.039, the employee must be removed temporarily.
If the employee violated a DOT agency drug and alcohol regulation in any way, they must not be returned to the performance of the safety-sensitive tasks until they complete the return-to-duty process of Part 40.
You may also be required to take additional actions required by DOT agency regulations (FAA rules require some positive drug tests to be reported to the Federal Air Surgeon).
Be prepared for your drug test!
Bring your Government Issued Picture ID
Bring Drug Test Paperwork or Authorization
Complete TSL Intake Form & HIPAA Disclosure
Pay for your test on site
Make sure you are hydrated if you are performing a Urine Test
Expect to have your nail polish removed if getting a Nail Drug Test
We do not need your prescription information but a Medical Review Officer (MRO) may contact you after collection to verify your medications.
For urine testing, plan on arriving 3 hours before we close (1 hr minimum) to provide a cushion of time for a shy bladder situation.
For hair testing, be sure to dry your hair completely before arriving.
For nail testing, be sure to clean your nails with soap and water before arriving. Also, artificial nails and polish must be removed.
What Are Your Hours?
All Test Smartly Labs are open Monday through Friday, from 9am - 5pm
The Overland Park Testing Center is also open from 9am – 1pm on Saturdays
Do We Need To Have An Appointment?
No appointment is required to come into our labs, and all of our locations are on a walk-in basis. However, it is recommended you arrive at least 30 minutes prior to closing. If your situation requires special time considerations, please call us to determine if it would be better to arrange an appointment time.
Do I Need Doctors' Orders For Testing?
No doctors' orders needed, we are a Direct-Access Testing Center. You are encouraged to consult your medical professional with your lab test results.
What's The Turnaround Time For Lab Work?
Average turnaround time is 2-5 business days depending on the complexity of the lab work. Most tests are available in 2-3 days.
Do You Need A List Of My Medications For A Drug Test?
Per protocol, the lab techs are not allowed to receive or ask for your medications. A medical review officer or MRO, a licensed physician who specializes in toxicology, will call you and ask for your medications and your physician's phone number if it's detected in your sample during testing. The MRO will then call your physician to verify your medications.
On-site Dot Drug & Alcohol Testing
Whether it's at the scene of an accident or in your office chair – Test Smartly Labs can provide on-site testing services that are all considered DOT-compliant.
Our trained professionals are well-versed in the many rules and regulations surrounding DOT testing procedures. We offer a variety of options to meet your needs and get your DOT drug and alcohol tests done.
From the logistics and requirements regarding how urine or breath is collected to the actual spaces, surfaces and areas required in several DOT agency manuals, we've got you covered. We're also familiar with the forms you'll need to ensure the test is valid.
For a DOT testing partner, you can trust Test Smartly labs. To get started, give us a call.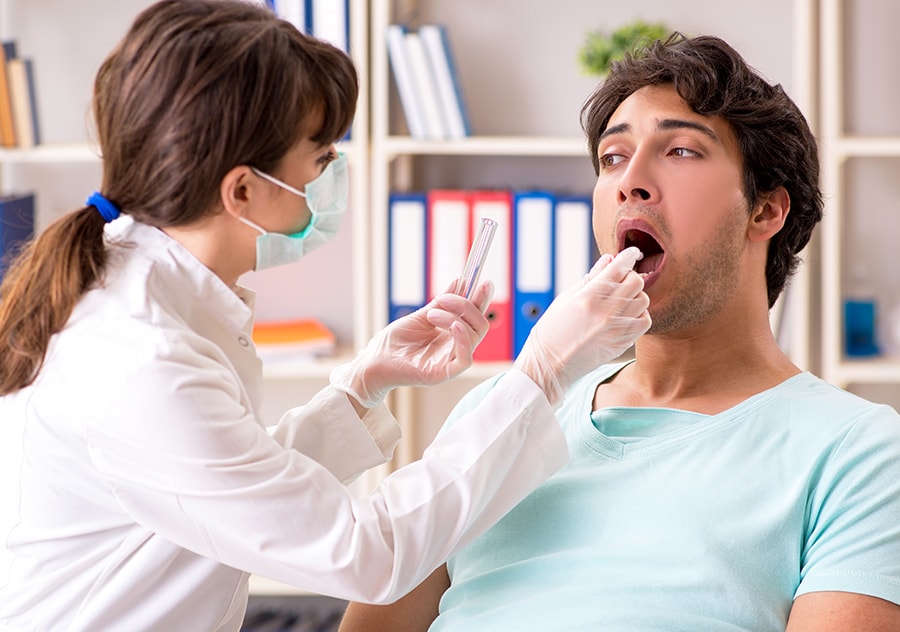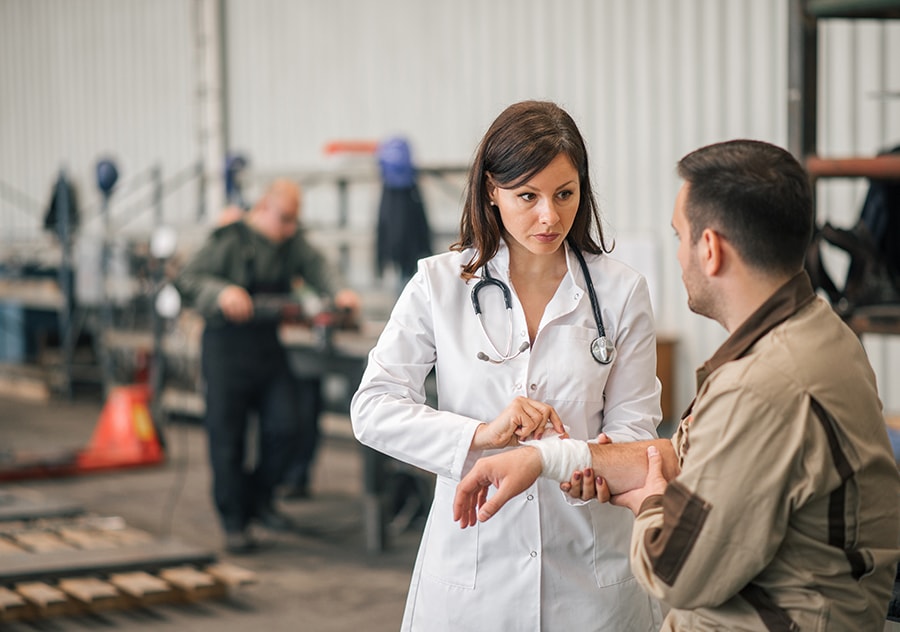 DOT Jobs And Drug Testing
DOT drug testing is a routine part of an employee's lifecycle, and it begins with pre-employment testing.
Whether someone is applying to drive a bus, fly a plane or operate a rail car – a DOT drug test will need to be passed before a job is ever offered to them. No DOT employer is allowed to offer a job to someone who does not receive a negative test result from a controlled substance panel.
While drug testing is a mandatory test for pre-employment, agencies differ on how to handle alcohol screening for pre-employment. Refer to the specific rules and restrictions for the individual DOT agencies.
Test Smartly Labs is a trusted partner amongst many workng in DOT agencies, and we're often relied upon to perform the pre-employment DOT drug test. We're up-to-date on the latest changes and regulations in the industry. You can trust us to run the test you need, following all proper procedures.
Find your nearest location
Kansas City

Test Smartly Labs of

Kansas City

3917 Broadway Blvd, Suite A
Kansas City, MO 64111
United States

Opening Hours :
Mon - Fri : 9am - 5pm | Sat - Sun : Closed