Male Health Profile Comprehensive
Men's Health and Wellness Lab Testing
Prevention is always better than cure – and our team of experts at Test Smartly Labs encourages men to take charge of their health by closely monitoring it. The easiest and most cost-effective way is to do lab tests regularly, under your healthcare provider's recommendations, is with the help of a trusted and certified laboratory. This article is meant to share essential information on men's health in particular, as some conditions affect men differently. Moreover, statistics show that nearly 26% of men in the United States don't have a stable source of healthcare, so we hope that gaining knowledge on the topic will help reverse the trend.
Hormones are responsible for regulating a lot of processes that happen in the body – and while it's normal for them to shift during different periods of your life, a long-lasting imbalance may cause severe negative impacts or indicate underlying health issues.
The purpose of men's hormone testing is to determine if the patient has a hormonal imbalance that may affect his general well-being or reproductive health. A total testosterone test is the most common hormone test performed in men, and it evaluates three types of testosterone in the blood: free testosterone, testosterone bound to albumin (protein), testosterone bound to globulin (sex hormone). Testosterone testing is recommended if the man is experiencing erectile dysfunction, sudden loss of libido, fatigue, low mood, sleep issues, decreased mental acuity, increased propensity to gain fat or loss of muscle mass. Moreover, low levels of testosterone lead to an increased risk of diabetes and cardiovascular disease.
As men age, it's natural for their testosterone levels to drop by the age of forty. However, abnormally low levels of testosterone may occur in young males as well, affecting their normal development. In younger males, a drop in testosterone levels can also be caused by chronic liver/kidney disease, type 2 diabetes, genetic diseases, or pituitary gland problems.
The estradiol (a form of estrogen produced by men as well) test checks to determine if the level of estradiol is optimal. An abnormal amount of estradiol may cause female characteristics (such as excess breast tissue, known as gynecomastia) or delayed puberty.
It's important to know that each individual's hormonal map is as unique as their fingerprints; therefore, there is no cookie-cutter approach to treatment, and you should never take medication without prescriptions based on your lab tests and medical exam. For example, your hormonal imbalance may simply be caused by an unhealthy lifestyle or supplements such as steroids. Your healthcare provider needs to have your complete blood work to help you return to peak health and performance quickly.
At Test Smartly Labs, we perform many essential health panels for men, providing you and your doctor with a comprehensive health and wellness profile. Find a test today!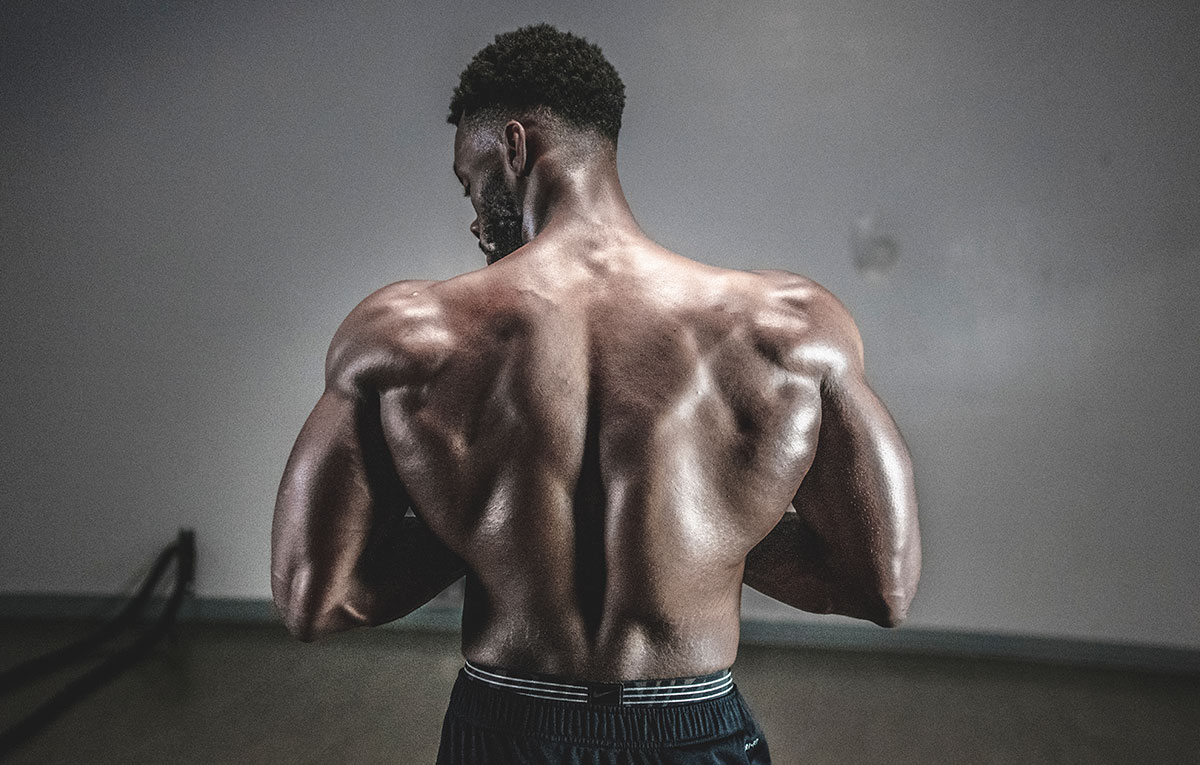 Information On This Topic
Thyroid Lab Testing for Men
While thyroid issues are less common in men, the risk should not be overlooked. Symptoms of thyroid irregularities include weight gain/loss, weakness, depression, dry skin, thinning hair, constipation, muscle and joint pain, sexual dysfunction, and fatigue. Low testosterone could be a trigger, an exacerbating factor, and even a consequence of thyroid problems in men. Graves' disease results in hypothyroidism, while Hashimoto's disease results in hypothyroidism in men. Moreover, studies show that 64% of men with hypothyroidism present low libido, erectile dysfunction, delayed ejaculation or sperm abnormalities.
The best way to initially test thyroid function is to measure the TSH level in a blood sample – which serves as an early warning method. For example, a high level of TSH indicates that the thyroid gland is not making enough thyroid hormone, while a low level suggests hyperthyroidism. Other forms of thyroid hormone evaluated during a thyroid lab screening include T4 and T3.
Heart Health and Cholesterol Testing for Men
As heart disease is the leading cause of death for men in the United States, closely monitoring your heart's health should always be a priority. Your blood offers a wide range of clues about your cardiovascular health and is closely linked with the cholesterol levels. It's essential to have control over your blood pressure and have it checked regularly, test for diabetes, check your cholesterol and triglyceride levels, maintain a balanced diet, and workout frequently. Of course, not smoking, moderating alcohol consumption, and effective stress management are just as crucial in keeping your heart in good shape.
Regarding cholesterol, the basic cholesterol lab test measures the fats in the patient's blood, revealing the risk of heart diseases or even heart attacks. A high level of cholesterol can indicate a high risk of heart disease, while LDL (low-density lipoprotein) cholesterol can reduce blood flow and lead to significant heart and blood vessel problems. High triglyceride levels usually indicate that the person usually eats more calories than they burn. The optimal levels of each cholesterol compound differ based on the patient's sex, but the blood sample taking process is identical. If you choose to test yourself at Test Smartly Labs, our experts will explain everything you need to know.
Complete Metabolic Panel for Men
CMP (Comprehensive Metabolic Panel) includes a series of blood tests that measure 14 substances in your blood and offer essential information about your body's chemistry and metabolism. Moreover, the CMP shows data about how your kidneys and liver are working, the blood and electrolyte levels, the levels of protein in your blood – and many other things you need to know in order to keep your health under control. Comprehensive Metabolic Panel is recommended as part of your routine check-up, and it includes the following tests: glucose, calcium, proteins (albumin – which makes up about 60% of the total protein in the blood, total protein level), electrolytes (sodium, potassium, bicarbonate, chloride), kidney tests (blood urea nitrogen, creatinine), liver tests (alkaline phosphatase, alanine aminotransferase, aspartate aminotransferase, bilirubin)
For example, kidney function tests usually require a urine test and a blood test that can detect early signs of disease, evaluating ACR (albumin to creatinine ratio) and GFR (glomerular filtration rate). GFT is performed through a blood test, while ACR is a urine test. The blood test measures creatinine, a waste product that comes from muscle tissue – the creatinine result is evaluated, taking into account your age, race, and sex, telling your healthcare provider how well your kidneys are working. The urine test called ACR tests your urine for albumin, a protein that belongs in the blood. Having this protein in your urine typically means that your kidneys are not filtering blood well enough and indicates kidney disease.
Kidney issues often progress silently, with vague symptoms. This is precisely why blood and urine tests are essential in detecting any potential problems before they aggravate. Prompt medical attention is required if you experience several of the following symptoms at the same time: swelling or puffiness, foamy/bloody urine, problems urinating, mid-back pain, high blood pressure, nausea, loss of appetite, muscle cramps or chest pain.
That being said, keeping a vigilant eye on your general well-being is the most important thing you can do for your health. No matter how busy your lifestyle is, you should aim to take most health tests at least once a year. Always keep in mind that prevention is better than cure, and you deserve to be in full control of your health. At Test Smartly Labs, you can always count on our team of experts to support you in understanding what your body is striving to communicate, identifying red flags on time, and achieving optimal health at any age.
Creating An Attractive Work Environment
It won't be too hard to believe that employees are quite interested in workplaces that focus on sustaining healthy, happy employees. They like to know that you are investing in them as they are going to in your business. By considering mobile lab testing services and on-site testing to conduct health screenings, you make it easy for your employees to remain on top of their well-being.
Companies offering mobile drug testing services can gather and screen urine, saliva, nail, and hair samples from applicants and employees, and manage the drug testing program. Samples don't have to travel for screening and results can be given immediately. Considering this fact, your employees won't have to leave the workplace and travel for screening.
This is one of the things that many employees would be grateful to have. It portrays a depiction of an employer who comprehends their motivations and is ready to help them create a work environment according to their needs.
Signs & Symptoms of Hormone Imbalance or Deficiency (Men & Women)
Hormones are an integral part of the human body and therefore, their levels should be checked regularly for overall health. There is a wide range of symptoms that identify hormone imbalance. Some of these symptoms are ignored but careful analysis and proper hormone checks can tell which gland may not be functioning properly. We have listed some of the common symptoms found in both men and women when they are affected by hormonal imbalance. These symptoms can greatly affect one's life therefore they should be dealt with immediately.
weight gain
fatigue
increased sensitivity to cold or heat
constipation or more frequent bowel movements
muscle weakness
increased hunger
depression
nervousness, anxiety, or irritability
blurred vision
sweating
Apart from the symptoms mentioned above, there are some warning signs which are a clear indication of hormonal imbalance found separately in men and women. Polycystic Ovary Syndrome (PCOS) is the most common hormonal balance found in women. On the other hand, Testosterone is a critical hormone in men. If there is an imbalance with the Testosterone level in the body, you can observe the symptoms like:
development of breast tissue
erectile dysfunction
loss of muscle mass
decreased sex drive
infertility
the decrease in beard and body hair growth
osteoporosis, the loss of bone mass
Be prepared for your drug test!
Bring your Government Issued Picture ID
Bring Drug Test Paperwork or Authorization
Complete TSL Intake Form & HIPAA Disclosure
Pay for your test on site
Make sure you are hydrated if you are performing a Urine Test
Expect to have your nail polish removed if getting a Nail Drug Test
We do not need your prescription information but a Medical Review Officer (MRO) may contact you after collection to verify your medications.
For urine testing, plan on arriving 3 hours before we close (1 hr minimum) to provide a cushion of time for a shy bladder situation.
For hair testing, be sure to dry your hair completely before arriving.
For nail testing, be sure to clean your nails with soap and water before arriving. Also, artificial nails and polish must be removed.
What Are Your Hours?
All Test Smartly Labs are open Monday through Friday, from 9am - 5pm
The Overland Park Testing Center is also open from 9am – 1pm on Saturdays
Do We Need To Have An Appointment?
No appointment is required to come into our labs, and all of our locations are on a walk-in basis. However, it is recommended you arrive at least 30 minutes prior to closing. If your situation requires special time considerations, please call us to determine if it would be better to arrange an appointment time.
Do I Need Doctors' Orders For Testing?
No doctors' orders needed, we are a Direct-Access Testing Center. You are encouraged to consult your medical professional with your lab test results.
What's The Turnaround Time For Lab Work?
Average turnaround time is 2-5 business days depending on the complexity of the lab work. Most tests are available in 2-3 days.
Do You Need A List Of My Medications For A Drug Test?
Per protocol, the lab techs are not allowed to receive or ask for your medications. A medical review officer or MRO, a licensed physician who specializes in toxicology, will call you and ask for your medications and your physician's phone number if it's detected in your sample during testing. The MRO will then call your physician to verify your medications.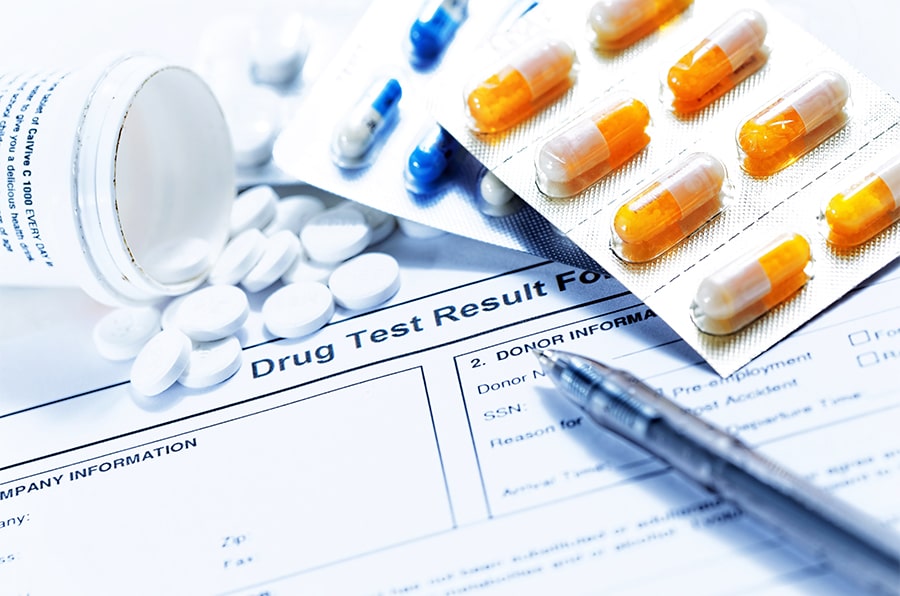 Hormones testing for men is also important since they are responsible for male reproductive health. Testosterone, a male hormone affects a man's appearance and sexual drive. It stimulates sperm production as well as a man's sexual development. It also helps build muscle and bone mass. If you are observing symptoms like male infertility (low sperm count), low sex drive, erectile dysfunction, moodiness, loss of muscle tone or increased body fat, immediately check for your hormone levels.
Men can also get tested for andropause which is also known as male menopause. It signifies low levels of testosterone levels. In older men, a low level of testosterone can also result in loss of bone density and increased risk of fractures. Even if you are not experiencing these signs, getting a prostate cancer check is a valuable investment in your future health and wellness.
Thyroid imbalances are often found in men therefore if you are getting signs like tiredness, constipation, depression, sore muscles, or weight gain, then you should get your thyroid glands checked.
Find your nearest location
Kansas City

Test Smartly Labs of

Kansas City

3917 Broadway Blvd, Suite A
Kansas City, MO 64111
United States

Opening Hours :
Mon - Fri : 9am - 5pm | Sat - Sun : Closed