Consider STI/STD Testing Along With Your Paternity Test
If you are sexually active and pregnant at the same time, you might want to consider taking a comprehensive STI/STD test along with the paternity test. Sexually Transmitted Infections (STI) and Sexually Transmitted Diseases (STD) are as common in pregnant women as in non-pregnant women. If you have an active sex life being a pregnant woman, you should get checked for STI/STDs with your regular checkup. Many doctors do not consider these tests so you have to ask them for your own health benefit and the health of your unborn child.
Can I get STI/STD while being pregnant?
Yes, it is possible for pregnant women to get infected by STI. Being pregnant or being non-pregnant doesn't really make a difference when checking for an STI or STD. Pregnancy is a vital change in a woman's body but that doesn't mean you or your baby will not be affected by other diseases, what more are you both can become vulnerable to STDs or other such diseases. Regular checking for STIs and STDs is also important because most of these infections/diseases don't have symptoms so you may never know when you get infected. It is very important to note that STI, STD poses a serious threat to you and to your baby, therefore, check yourself for human immunodeficiency virus (HIV), hepatitis B, chlamydia and syphilis. These diseases have far-reaching effects on health and therefore, get treated and educate yourself on how to protect yourself and your unborn baby against such infection. If you have a history of STIs or STDs in the past, make sure to test yourself again and discuss precautionary measures with your doctor.
Why Would Someone Need a Legal DNA Test?
Some of the most common reasons for needing a legal DNA paternity test include:
Child support
Birth certificate (name verification or change)
Ordered by a court
Child custody
Tax purposes (IRS may request DNA verification)
Adoption (legal verification of biological parents)
Will or estate (confirmation of rightful biological heirs)
What does chain-of-custody mean?
With paternity testing, chain-of-custody is a thorough documentation of the collection, packaging, transport, receipt, and analysis of test samples. This includes the identity of the person(s) performing each step, the date, and the location that each step was completed, which ensures traceability of every part of the testing process.
Be prepared for your DNA or Paternity Test!
Bring Government Issued ID.
Bring Birth Certificate for Child. If none, bring a social security card, insurance card, or something else to help support identification.
Complete TSL Intake Form & HIPAA Disclosure.
Provide Authorizations to Receive Results.
Most DNA will require a Buccal Swab specimen from the mouth.
Prenatal DNA will require a Blood Draw so you will want to by hydrated.
Be prepared to have a photo taken of all parties being tested.
Do not eat anything (particularly meat, vegetables and breast milk for infants) for an hour before arriving.
You do not have to arrive together or go to the same Test Smartly. Labs Testing Center but do coordinate plans with all parties being tested.
What Are Your Hours?
All Test Smartly Labs are open Monday through Friday, from 9am - 5pm
The Overland Park Testing Center is also open from 9am – 1pm on Saturdays
Do We Need To Have An Appointment?
No appointment is required to come into our labs, and all of our locations are on a walk-in basis. However, it is recommended you arrive at least 30 minutes prior to closing. If your situation requires special time considerations, please call us to determine if it would be better to arrange an appointment time.
Do I Need Doctors' Orders For Testing?
No doctors' orders needed, we are a Direct-Access Testing Center. You are encouraged to consult your medical professional with your lab test results.
What's The Turnaround Time For Lab Work?
Average turnaround time is 2-5 business days depending on the complexity of the lab work. Most tests are available in 2-3 days.
Do You Need A List Of My Medications For A Drug Test?
Per protocol, the lab techs are not allowed to receive or ask for your medications. A medical review officer or MRO, a licensed physician who specializes in toxicology, will call you and ask for your medications and your physician's phone number if it's detected in your sample during testing. The MRO will then call your physician to verify your medications.
How can an STI during pregnancy affect your baby?
STD and STI can create serious complications during pregnancy. You may not notice the effects at first but they might appear in the later stages of pregnancy or seen at the time of labor. If the mother has HIV, it can get passed on to the baby during labor or breastfeeding. Timely diagnosis can reduce the risk of transmission to children. For women affected by hepatitis B can see the complications when they are very close to giving birth. The child can also get affected therefore, they must be treated right away after birth. Similarly, if the mother is treated for Chlamydia, it can result in preterm labor and low birth weight. During delivery, the child can also get infected by this disease. Therefore, get yourself regularly checked so that your child stays safe. Another STI such as Syphilis can lead to premature birth, stillbirth and, in some cases, death after birth.
These infections and diseases are harmful and need to be treated immediately when diagnosed. Take your regular check before, during and after pregnancy to ensure the best health of you and your child.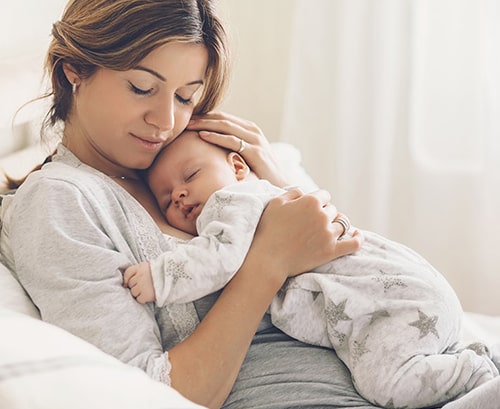 How are STDs treated during pregnancy?
You can definitely treat some diseases during pregnancy and after as well. Sexually transmitted infections and diseases (STIs/STDs) such as chlamydia, gonorrhea, syphilis, trichomoniasis and BV can be easily treated during pregnancy with antibiotics. Antibiotics are generally considered safe to take during pregnancy and you will likely be cured in a short period of time. On the other hand, STDs such as genital herpes, hepatitis B, or HIV cannot be cured. However, if you are treated for it, the best you can do is take medications and precautionary steps so that it doesn't get transferred to your children. In the end, it is highly recommended to get yourself regularly tested so that you don't face any complication during labor.
What can I do to prevent STDs during pregnancy?
If you are suffering from STI's or STD's or your partner is suffering from any such infections, it would be highly recommended to abstain from sexual intercourse without precautions. STI/STD occurrences can also be decreased with a long-term monogamous partner who is tested negative against all STI/STDs. Whatever the sexual activity you are involved in, don't forget to practice safe sex.
For Affordable, Confidential and Private STI / STD Testing, contact Test Smartly Labs today…
Testing Services and Solutions
Find your nearest location
Kansas City

Test Smartly Labs of

Kansas City

3917 Broadway Blvd, Suite A
Kansas City, MO 64111
United States

Opening Hours :
Mon - Fri : 9am - 5pm | Sat - Sun : Closed