As of January 2018, all DOT drug tests use the same 5-panel test which screens for:
Marijuana/THC
Cocaine
Amphetamines (MDMA, methamphetamine)
Opioids (codeine, heroin, morphine, hydrocodone, oxycodone, hydromorphone, oxymorphone)
Phencyclidine
With a focus on opioids, the drug panel changes are effective across the entire DOT – impacting the drug test for every agency. The 2018 changes removed the blind specimen requirement. They removed methylenedioxymethamphetamine (MDEA) and added methylenedioxyamphetamine (MDA) to the initial amphetamines test. Some of the changes also make it clear medical marijuana is not permitted in DOT safety-sensitive roles, even if it's legal in someone's state. The Department of Transportation's Drug and Alcohol Testing Regulation – 49 CFR Part 40, at 40.151(e) – does not authorize "medical marijuana" under state law to be a valid medical explanation for a transportation employee's positive drug test result.
Cut-off Concentrations for Drug Tests in 2020
Initial Test
Initial test cut-off concentration
Confirmatory Test
Confirmatory test cut-off concentration
Marijuana metabolites
50 ng/mL
THCA1
15 ng/mL
Cocaine metabolites
150 ng/mL
Benzoylecgonine
100 ng/mL
Opiate metabolites Codeine/Morphine2
2000 ng/mL

Codeine

Morphine

2000 ng/mL

2000 ng/mL

6-Acetylmorphine
10 ng/mL
6-Acetylmorphine
10 ng/mL
Phencyclidine
25 ng/mL
Phencyclidine
25 ng/mL
Amphetamines3
AMP/MAMP4
500 ng/mL
Methamphetamine5
Amphetamine
250 ng/mL
250 ng/mL
MDMA6
500 ng/mL
MDMA
MDA7
MDEA8
250 ng/mL
250 ng/mL
250 ng/mL
As a collection site, Test Smartly Labs meets the specifications required for us to collect for this test, as well as the security requirements.
Be prepared for your drug test!
Bring your Government Issued Picture ID
Bring Drug Test Paperwork or Authorization
Complete TSL Intake Form & HIPAA Disclosure
Pay for your test on site
Make sure you are hydrated if you are performing a Urine Test
Expect to have your nail polish removed if getting a Nail Drug Test
We do not need your prescription information but a Medical Review Officer (MRO) may contact you after collection to verify your medications.
For urine testing, plan on arriving 3 hours before we close (1 hr minimum) to provide a cushion of time for a shy bladder situation.
For hair testing, be sure to dry your hair completely before arriving.
For nail testing, be sure to clean your nails with soap and water before arriving. Also, artificial nails and polish must be removed.
What Are Your Hours?
All Test Smartly Labs are open Monday through Friday, from 9am - 5pm
The Overland Park Testing Center is also open from 9am – 1pm on Saturdays
Do We Need To Have An Appointment?
No appointment is required to come into our labs, and all of our locations are on a walk-in basis. However, it is recommended you arrive at least 30 minutes prior to closing. If your situation requires special time considerations, please call us to determine if it would be better to arrange an appointment time.
Do I Need Doctors' Orders For Testing?
No doctors' orders needed, we are a Direct-Access Testing Center. You are encouraged to consult your medical professional with your lab test results.
What's The Turnaround Time For Lab Work?
Average turnaround time is 2-5 business days depending on the complexity of the lab work. Most tests are available in 2-3 days.
Do You Need A List Of My Medications For A Drug Test?
Per protocol, the lab techs are not allowed to receive or ask for your medications. A medical review officer or MRO, a licensed physician who specializes in toxicology, will call you and ask for your medications and your physician's phone number if it's detected in your sample during testing. The MRO will then call your physician to verify your medications.
On-site Dot Drug & Alcohol Testing
Whether it's at the scene of an accident or in your office chair – Test Smartly Labs can provide on-site testing services that are all considered DOT-compliant.
Our trained professionals are well-versed in the many rules and regulations surrounding DOT testing procedures. We offer a variety of options to meet your needs and get your DOT drug and alcohol tests done.
From the logistics and requirements regarding how urine or breath is collected to the actual spaces, surfaces and areas required in several DOT agency manuals, we've got you covered. We're also familiar with the forms you'll need to ensure the test is valid.
For a DOT testing partner, you can trust Test Smartly labs. To get started, give us a call.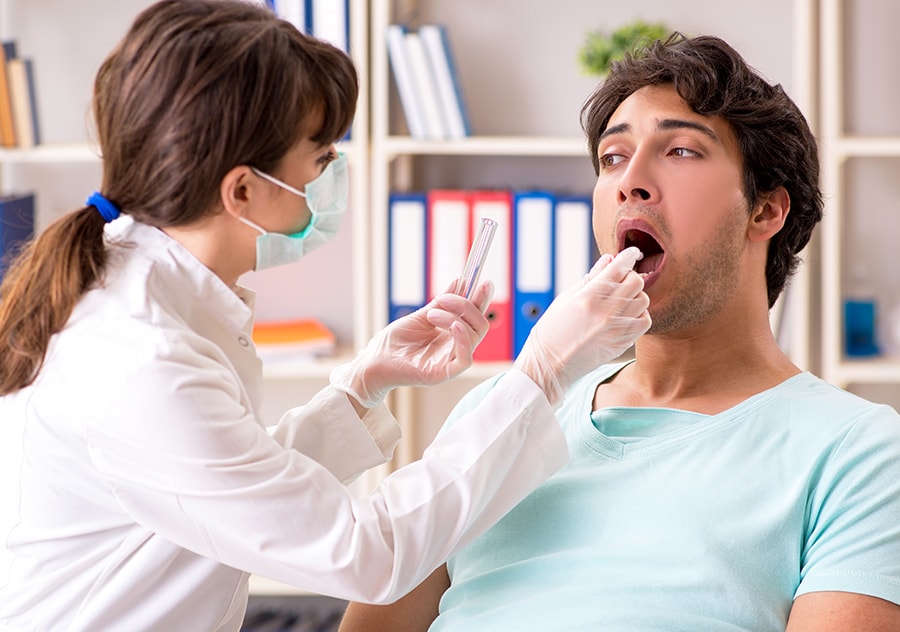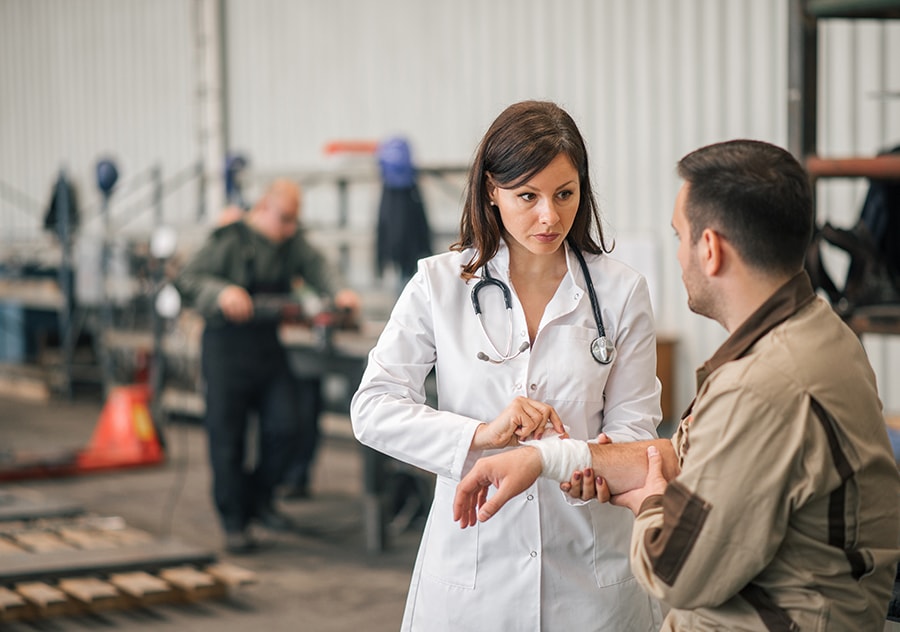 DOT Jobs And Drug Testing
DOT drug testing is a routine part of an employee's lifecycle, and it begins with pre-employment testing.
Whether someone is applying to drive a bus, fly a plane or operate a rail car – a DOT drug test will need to be passed before a job is ever offered to them. No DOT employer is allowed to offer a job to someone who does not receive a negative test result from a controlled substance panel.
While drug testing is a mandatory test for pre-employment, agencies differ on how to handle alcohol screening for pre-employment. Refer to the specific rules and restrictions for the individual DOT agencies.
Test Smartly Labs is a trusted partner amongst many workng in DOT agencies, and we're often relied upon to perform the pre-employment DOT drug test. We're up-to-date on the latest changes and regulations in the industry. You can trust us to run the test you need, following all proper procedures.
Testing Services and Solutions
Find your nearest location
Kansas City

Test Smartly Labs of

Kansas City

3917 Broadway Blvd, Suite A
Kansas City, MO 64111
United States

Opening Hours :
Mon - Fri : 9am - 5pm | Sat - Sun : Closed