Lead Standard Profile, Blood
Sale!
Lead Standard Profile, Blood
Lead Standard Profile: Lead, protoporphyrin, free erythrocyte; zinc protoporphyrin. Specimen Type: Blood
It's easy as 1-2-3..
Choose
Location
Schedule
Appointment
Get Results
Quickly
Most exposure to heavy metals is by passive exposure. This can cause many health problems, and possibly even death if it's not caught and treated. Unhealthy exposure to heavy metals has led to known liver and kidney problems, musculoskeletal pains, GI disorders, reproductive concerns as well as complications in the central nervous system and even DNA.
With the abundance of pseudoscience alarmism and its deceptive tactics that have taken over the Internet, it's becoming more challenging to separate accurate information from myths – and the topic of heavy metal poisoning is often placed into that vulnerable category.
This article is meant to sum up everything you need to know about heavy metals, their real negative impact on human health, and precautionary methods against it.
How Does Heavy Metal Testing work?
Heavy metals are elements that form naturally from the earth and occur in the environment. Although they're naturally forming, they can be dangerous to humans in big and small quantities.
There are a lot of heavy metals out there, however, some are known to cause serious health problems. These include:
Arsenic
Lead
Cadmium
Mercury
People can get exposed to heavy metals through a variety of ways – drinking water, being around construction and building materials, consuming off-the-shelf products, herbs, and foods or even breathing air.
Heavy Metal Tests and Heavy Metals Lab Panels
Laboratory testing is critical to the detection of heavy metal pollution, and it is used to detect the amount of metal that has made its way into your body. A professional phlebotomist takes a blood sample from your arm and collects it into a test tube – and the whole procedure takes less than five minutes. The only preparation needed is to avoid eating seafood for at least 48 hours before the test.
We recommend taking the test as a routine check in order to closely monitor your overall wellbeing, but especially if you're dealing with symptoms such as nausea, vomiting, abdominal pain, diarrhea, tingling in hands and feet, breath shortness, weakness, chills, confusion or inexplicably altered mental state.
At Test Smartly Labs, we can run a comprehensive test and see if you have unhealthy amounts of the most common harmful heavy metals in your bloodstream, or check for certain metals one at a time.
Heavy Metals, Explained Briefly
It's important to know that heavy metals are invisible, odorless, undetectable outside controlled environments such as testing labs, have high reflectivity, as well as high thermal and electrical conductivity. Heavy metals are not implicitly toxic to humans, and some are even biologically vital in small quantities (but threatening in large ones). The list of heavy metals includes arsenic, lead, cadmium, chromium, copper, zinc, nickel, selenium, silver, mercury, manganese, antimony – among them zinc, iron, and magnesium are necessary for our diets.
However, that's not the case for cadmium, lead, arsenic, and mercury, which are regulated by the Food & Drug Administration in what regards the maximum safe amounts that can be ingested. At the same time, the determination of heavy metals in the atmosphere is a task assigned to the Environmental Protection Agency, since they could turn into significant pollutants (in large quantities!). Heavy metals naturally occur in the environment through volcanic eruptions, spring waters, erosion, and even bacterial activity – but are also generated by anthropogenic activities such as fossil fuel combustion, industrial processes, and agricultural activities, leaching into soil and water, and then reaching the food chain.
Due to the adverse effects of these heavy metals on humans, the regulatory agencies have established high standards and guidance to the industry and public that can be accessed by everyone looking for credible sources of information. These standards are in a constant state of revision because of ongoing studies.
Examples of these standards are:
Codex Standard 193-19956 revised 2013, which lists maximum levels for lead, cadmium, mercury, arsenic, and tin in various food products.
European Commission Regulation (EC) No. 1881/20067, which establishes maximum levels of cadmium, lead, mercury and tin in various foodstuffs.
Australian New Zealand Food Standards Code – Standard 1.4.1 – Contaminants and Natural Toxicants8, which establishes maximum tolerances for arsenic, cadmium, lead, mercury, and tin in various foods.
Be prepared for your drug test:
Bring your Government Issued Picture ID
Bring Drug Test Paperwork or Authorization
Complete TSL Intake Form & HIPAA Disclosure
Pay for your Test on the same day it happens
Make sure you are hydrated if you are performing a Urine Test
Expect to have your nail polish removed if getting a Nail Drug Test
We do not need your prescription information but a Medical Review Officer (MRO) may contact you after collection to verify your medications.
For urine testing, plan on arriving 3 hours before we close (1 hr minimum) to provide a cushion of time for a shy bladder situation.
For hair testing, be sure to dry your hair completely before arriving.
For nail testing, be sure to clean your nails with soap and water before arriving. Also, artificial nails and polish must be removed.
What Are Your Hours?
All Test Smartly Labs are open Monday through Friday, from 9am - 5pm
The Overland Park Testing Center is also open from 9am – 1pm on Saturdays
Do We Need To Have An Appointment?
No appointment is required to come into our labs, and all of our locations are on a walk-in basis. However, it is recommended you arrive at least 30 minutes prior to closing. If your situation requires special time considerations, please call us to determine if it would be better to arrange an appointment time.
Do I Need Doctors' Orders For Testing?
No doctors' orders needed, we are a Direct-Access Testing Center. You are encouraged to consult your medical professional with your lab test results.
What's The Turnaround Time For Lab Work?
Average turnaround time is 2-5 business days depending on the complexity of the lab work. Most tests are available in 2-3 days.
Do You Need A List Of My Medications For A Drug Test?
Per protocol, the lab techs are not allowed to receive or ask for your medications. A medical review officer or MRO, a licensed physician who specializes in toxicology, will call you and ask for your medications and your physician's phone number if it's detected in your sample during testing. The MRO will then call your physician to verify your medications.
Cadmium, Lead, Arsenic and Mercury, Explained
As stated above, cadmium, lead, arsenic, and mercury indeed pose threats to human health in individual valence states, solubility – highly depending on the rate of absorption and elimination. Keep in mind that these metals are generally harmless, and only prolonged exposure and/or intake can lead to poisoning.
For example, arsenic poisoning risks are high for people who work near a hazardous waste site, who ingested insecticides, pesticides, herbicides, contaminated seafood, or contaminated water. Lead exposure is substantial for those living in houses with high levels of lead-based paint, those who work in industrial constructions, radiator repair or smelter operations, those who spend time in firing ranges, people who use kohl cosmetics or progressive hair dye or digestive remedies and calcium products. Cadmium poisoning targets people who regularly inhale cigarette smoke, work in industrial settings, work with alloys that contain cadmium, or use silver solders. At the same time, mercury can become a threat for people who mine, produce or transport mercury, refine gold or silver ores, consume contaminated fish or water, manufacture mirrors, incandescent lights, vacuum pumps, or X-ray machine. To gain a deeper understanding of these chemicals, we recommend going through this study published by NCBI and this one published by Oxford Academic.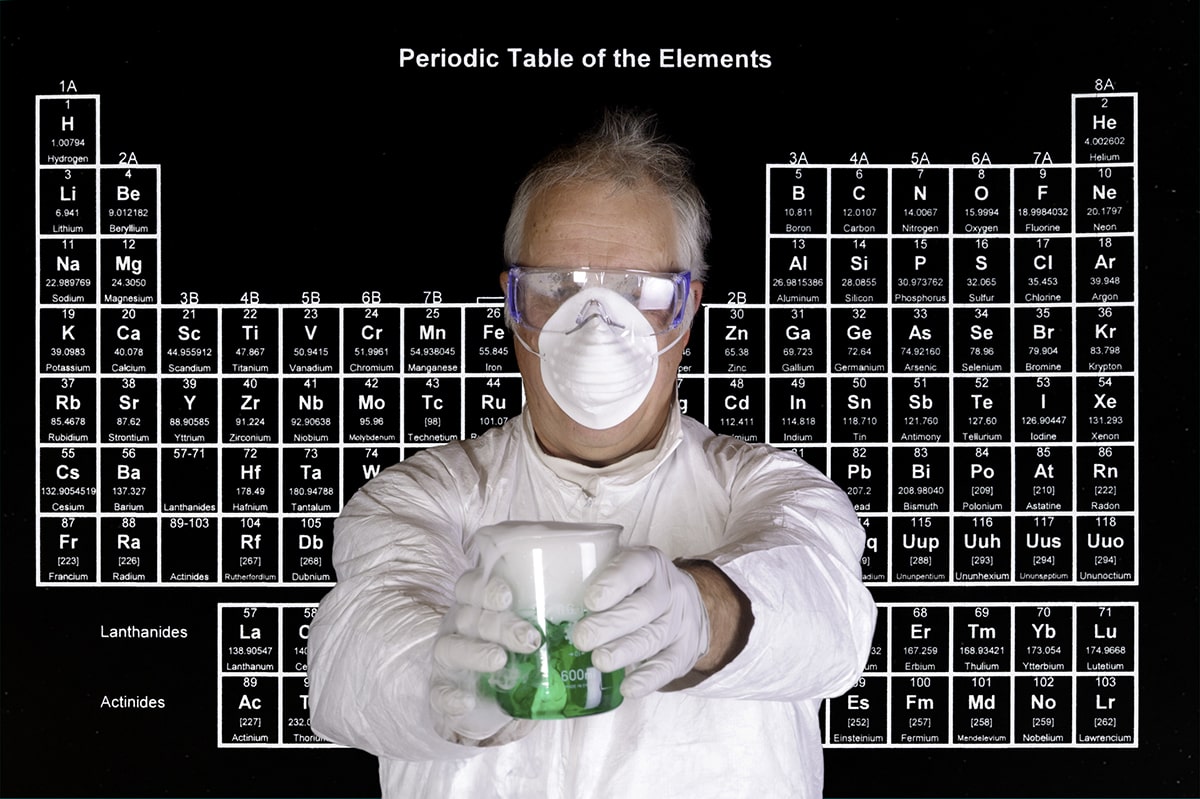 In case your heavy metal blood test shows high levels of metal, your health care professional will recommend thoroughly avoiding exposure to that element, including in your diet. If this measure doesn't bring the metal in your blood at a safe level, chelation therapy could be needed (it involves pills or injections with the purpose of removing excess metals from your body).
If your levels of heavy metal are low, but the symptoms still affect you, you will likely need to take more tests, because some heavy metals (such as arsenic) don't stay in the bloodstream very long and may be found in urine, hair or other tissues. Blood testing is the preferred method for detecting exposure to mercury, lead, and cadmium, while greater than 90% of an arsenic poisoning is best recovered in the urine within six days. In some cases, distinct white lines of arsenic can be observed in the fingernails. At the same time, the hair can be particularly useful when it's long, providing information about the time and duration of exposure.
Testing Services and Solutions
Find your nearest location
Kansas City

Test Smartly Labs of

Kansas City

3917 Broadway Blvd, Suite A
Kansas City, MO 64111
United States

Opening Hours :
Mon - Fri : 9am - 5pm | Sat - Sun : Closed