SEXUAL HEALTH HORMONE TESTING
If you're sexually active, you know that sexual health is important. There are dangers that can be associated with unprotected sex, especially if you have more than one partner. At Test Smartly, we strive to impart knowledge to our clients. The more you know, the better able you are to properly maintain your sexual health.
Sexually transmitted diseases don't always manifest themselves in the form of a symptom, which is why it's important to regularly check your sexual health.
The staff at Test Smartly understands how factors such as age and sexual behaviors can put you at particular risk for certain diseases. We help you understand the full scope of our sexual health testing.
Gonorrhea and Chlamydia Testing

Sexually-active women
Men who have sex with men
People with HIV
Rape victims

HIV

Anyone age 13-64
Anyone having sex with multiple partners

Hepatitis C

Anyone born between 1945 and 1965
Pregnant women
IV drug users
Men who have sex with men
Your Privacy is Our Top Priority
Test Smartly is here to answer all of your questions about sexual health testing. While it can be embarrassing to talk about, sexual health is critical to you and your overall health.
We can help you cross the barrier and get the answers you need before it's too late.
Our understanding staff makes it easy to discuss. Your privacy is a top priority to us. Call today to schedule your sexual health assessment appointment.
Understanding the critical role hormones play in our daily health – from weight management to sexual health and everything in between.
The importance of proper hormonal balance simply cannot be overstated. Hormones are defined as a group of signaling molecules produced by the body's gland system. These essential chemical messengers are responsible for nearly every human bodily function. Beyond the basics we were taught in sex education at school, hormones are responsible for regulating and maintaining mental health, salt and sugar regulation, growth, weight gain, sleep, sexual functions, and nearly every other function of the human body. If DNA is considered the building blocks of life, then hormones are the glue that keeps everything together.
So, what happens when this critical group of regulatory chemicals known as hormones is out of balance?
It can truly turn your entire world and your health upside down.
A hormonal imbalance can literally destroy your physical, emotional, and mental wellbeing in no time flat. With symptoms ranging from chronically annoying and emotionally exhausting, to literally life-threatening, the importance of identifying a potential hormone imbalance is vital – and with some imbalances being gender-specific, precise and proactive lab testing is essential. Understanding the most common symptoms of a hormonal imbalance is the first step on your pathway to personal health and identifying any potential imbalances you might be experiencing through quick, easy, and affordable hormone testing at Test Smartly Labs. Check out the list below to learn about what these symptoms may be.
Be prepared for your lab test!
Make sure you have been Fasting for at least 10-12 hours for many blood tests
Make sure you are Hydrated for blood draw
Complete TSL Intake Form & HIPAA Disclosure
Pay for your lab test upfront (We don't process insurance claims but can provide you with information to submit your own insurance claim)
If you are having specialized testing, call ahead to help us determine if there are special collection preparations.
If you are interested in one of our health panels, please feel free to look at our web listing to help identify which one you want performed.
Please try to arrive 30 minutes prior to business closing to allow us time to process your samples for shipment.
What Are Your Hours?
All Test Smartly Labs are open Monday through Friday, from 9am - 5pm
The Overland Park Testing Center is also open from 9am – 1pm on Saturdays
Do We Need To Have An Appointment?
No appointment is required to come into our labs, and all of our locations are on a walk-in basis. However, it is recommended you arrive at least 30 minutes prior to closing. If your situation requires special time considerations, please call us to determine if it would be better to arrange an appointment time.
Do I Need Doctors' Orders For Testing?
No doctors' orders needed, we are a Direct-Access Testing Center. You are encouraged to consult your medical professional with your lab test results.
What's The Turnaround Time For Lab Work?
Average turnaround time is 2-5 business days depending on the complexity of the lab work. Most tests are available in 2-3 days.
Do You Need A List Of My Medications For A Drug Test?
Per protocol, the lab techs are not allowed to receive or ask for your medications. A medical review officer or MRO, a licensed physician who specializes in toxicology, will call you and ask for your medications and your physician's phone number if it's detected in your sample during testing. The MRO will then call your physician to verify your medications.
Symptoms of Sexual Hormone Imbalance
Fatigue
The single most common hormone imbalance symptom across the board is extreme and persistent exhaustion. Across the board, fatigue is a symptom of nearly every type of hormone imbalance. This exhaustion can make it difficult to get out of bed, participate in activities that you once enjoyed (including sex), create problems in mental clarity, and ultimately can damage the nervous system as a whole. The level of tiredness can vary from person to person and with different severity of imbalance – ranging from constant mild fatigue to debilitating exhaustion. Fatigue that persists for longer than two weeks should be evaluated.
Difficulty Sleeping
Often tied to the aforementioned exhaustion, sleeping difficulties are another common symptom of hormonal imbalances. The body's hormones are solely in charge of sleep regulation, and any imbalance to that system will result in sleep that is difficult to regulate. Unregulated sleep patterns can lead to insomnia, which not only exacerbates fatigue but can inflict long term and irreparable damage to neural pathways.
Weight Gain and Weight Loss
Anyone who paid attention in school knows that hormones are responsible for our body's growth during puberty, so it stands to reason that these hormones can continue to impact us as we grow older. Weight gain and weight loss can be an early indication of a serious hormonal imbalance. Often, weight change happens rapidly and with no real warning. Occasionally, weight gain will appear more heavily in the face, wrists, and ankles – while other imbalances can cause significant gain throughout the body. In some situations, rapid weight loss can be an early warning sign of a significant imbalance in the endocrine system.
Difficulty Concentrating
Decision making and mental clarity become significantly more difficult in the midst of a hormonal imbalance. With the body focused on regulating and maintaining the bodily functions that are most critical to basic survival, higher-level thinking is often deteriorated. Forgetfulness, confusion, and difficulties in paying attention are a common symptom of a hormonal imbalance.
Shift in Vitals
Changes in heart rate, blood pressure, sugar levels, and oxygen concentration can be early warning signs of a hormonal system that is out of alignment. Changes can be an increase or decrease in statistics – both indications of specific hormonal imbalances that could have life-threatening impacts.
Excessive or Unexplained Sweating
All glands in the body are controlled by hormones – including the sweat glands. When hormones are not in balance, the body tends to sweat profusely, with little to no warning, and for no real reasons. Excessing sweating can be an early indication of several potential health problems and should not be taken lightly.
Hair, Skin, and Visible Changes
The skin is the largest organ in or on the human body, and as such, any potential health problem will often make its way to the skin first. Hormonal balances are responsible for excessive oil, dry skin, rapid body hair growth, hair loss, and water retention that causes the body to puff. Any visible symptom that lasts for more than two weeks is a serious signal from the body that a hormonal imbalance is present and should be identified quickly.
Rapid Change in Mood
Hormones are singularly responsible for physically regulating mental health. Often, depression, anxiety, or other mood disorders are the result of a chemical imbalance in the hormonal system. A sudden shift in mood (such as fits of sadness or rage), generalized anxiety (sometimes resulting in panic attacks), loss of interest in things you generally find pleasurable (sports, hobbies, and sex), or an overarching sense of hopelessness can be the direct result of hormonal imbalance.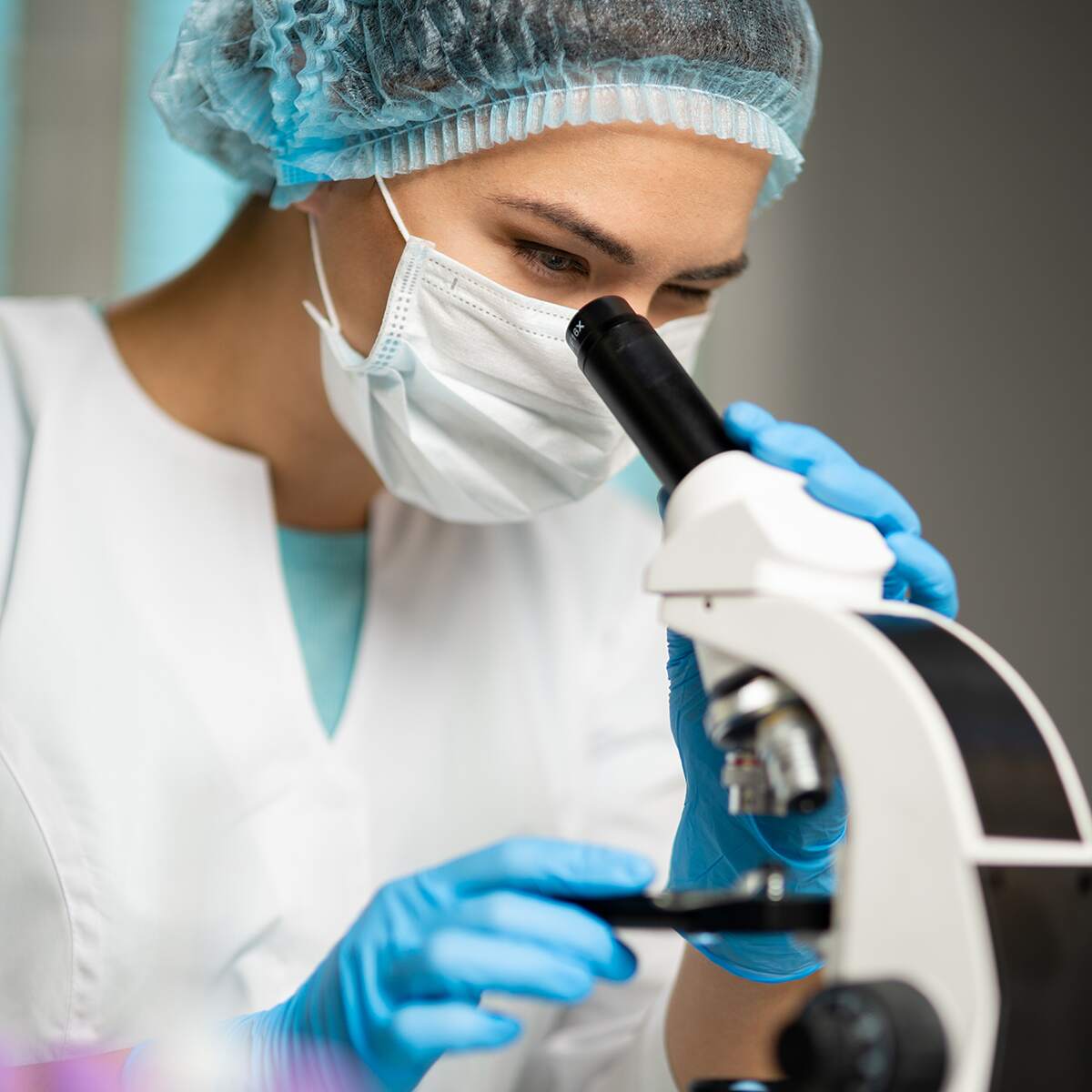 As the medical community continues to identify and understand the overarching importance of proper hormonal balance, new lab testing and lab screening options are being developed to clear the way for quick diagnosis and action. If you or a loved one have experienced any of the above common symptoms, you owe it to yourself to get tested for a potential hormonal imbalance. Often, identifying a hormonal imbalance can lead to rapid, almost instant, relief of symptoms. Through modern medicine, stabilizing a hormonal imbalance has never been easier or more affordable, and the impact that addressing the problem can lead to life-changing improvements. You only have one life to live, and you deserve to live your life in balance. Test Smartly Labs has the hormone lab testing you need at affordable prices and convenient Testing Center locations throughout Kansas City.
For Hormone Lab Tests or Hormone Lab Test Panels, contact Test Smartly Labs today…
Find your nearest location
Kansas City

Test Smartly Labs of

Kansas City

3917 Broadway Blvd, Suite A
Kansas City, MO 64111
United States

Opening Hours :
Mon - Fri : 9am - 5pm | Sat - Sun : Closed